After Apollo (Pop Punk) - Manchester, Tennessee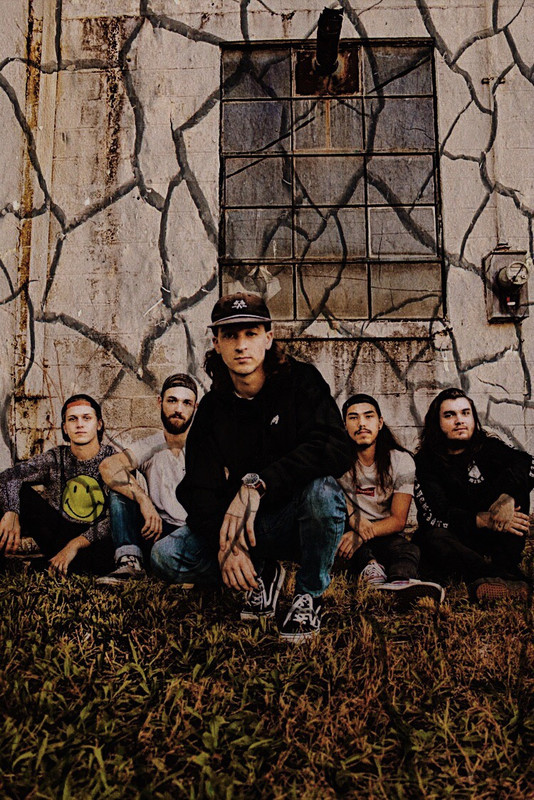 In a town time forgot, except for the one week out of the year when Bonnaroo Music and Arts Festival goes down, five dudes have been meeting up in a garage in Manchester, TN to perfect the five songs that have become After Apollo's debut EP "Not Proud of My History." In the two years since its birth, the band has gone through numerous changes in both style and members with the current lineup being: Dan Larsen- drums, Jared Bonee- rhythm guitar/backing vocals, Logan Eley- bass, Peyton Floied- vocals, Phillip Kiefer- lead guitar. Over the two years the band has been around, After Apollo has played several concerts ranging venues from Daisy Duke's in Nashville, TN, to the 41A Festival in Tullahoma, TN, to Cloud Springs Deli in Chattanooga, TN, to even The Masquerade in Atlanta, Georgia. Playing shows with larger bands also on the rise such as Capstan and Northbound, brought a new light in After Apollo's eyes and a new drive to maintain and move forward with the waves they are already creating.
Upcoming Shows:
More shows coming soon.
"Not Proud Of My History" EP Review
After Apollo wish to crash the party of the Pop Punk world. Their new EP has been out for a few months now so let's dive in and tell you why this extremely talented band will break through sooner rather than later. The opening track "No Signal" is high energy throughout its three minute length. The New Found Glory/Green Day comparison is on full display as it glides effortlessly through the landscape of the catchy Pop Punk scene. The guitar solo later on in the track is simply mind blowing. "Faultline" features an early two stepping breakdown which the live crowd will love. The bounce factor of the track is off the charts. The track is a perfect example of a driving track that keeps the energy at an all time high. "Ain't No Rest For The Wicked" is a cover of the Cage The Elephant track. It's more upbeat and they make it their own, which is always a great thing to do for a cover. "Abigail" is an emotional acoustic track that is sure to tug at the heartstrings at some listeners. It's a nice set up for the closer. The closing track "Memories" is upbeat and just soars high with its melody. The summer time sound is awesome and helps puts a bow on the incredible five track EP. After Apollo are for real and you should do whatever it takes to check these guys out as soon as you can.
Verdict:
After Apollo are out to prove that Pop Punk sounds better than ever with their newest EP.
-Interview- (3/20/18)
1. How did you get started with music and how did you develop your sound? Who thought of the name "After Apollo" and is there any meaning behind it?
We all started playing music at an early age. Through high school, a benefit show and a Yik Yak ad, the After Apollo members found their way to playing with each other. The name After Apollo was decided upon through a group effort. The band name does not have much meaning, but it has a lot of meaning to us.
2. What do you want people to take away from your music?
We want people to know that pop punk is very much alive and we want to make a personal connection with people and for them to relate to our lyrics.
3. How would you describe your sound to the average listener?
Heavy hitter old school pop punk with a new age twist while paying homage to the bands that came before us.
4. Who are three bands you'd like to tour with?
Seaway, Capstan, Neck Deep!! All of these groups have unique and awesome sounds and we would absolutely love to share the stage with them!
5. What are your three desert island albums that you'd never get tired of listening to?
Colour Blind – Seaway, Take Off Your Pants and Jacket – Blink 182, Soundtrack to Detroit Rock City.
6. What's your take on the current state of Pop Punk?
It's alive and well, it's back on the rise. We are so excited to be a part of it!
7. What's the current music scene like there in Tennessee both locally and state wide?
Locally it could be a lot better. But statewide, we've got music city. There's no genre that doesn't fit TN between Memphis, Nashville, Chattanooga, and Knoxville.
8. What's your take on legal/illegal music downloading?
We greatly encourage supporting artist by purchasing their content, but we also appreciate anyone listening to our music in any way possible.
9. What's next for After Apollo?
Hitting the studio, lots of new shows, dropping another EP and possible full length by the end of the year. We want to keep making great friends and connections all over and keep playing the music we love for people that love it!
10. Any shoutouts?
Huge shoutout to our boys in Capstan and Heartstrings! We love playing shows with those guys! Our home venue of Cloud Springs Deli in Ringgold, GA and that Deli man George (owner of the deli) for supporting and loving local music. Of course a shout out to our crew and family for the constant support. The Pillsner Brewing Company for fueling creativity at a reasonable price and Schecter Guitars (After Apollo only uses Schecter). [After Apollo is not affiliated with any entities mentioned we just really like em].