All We Have Left (Hard Rock) - Alabama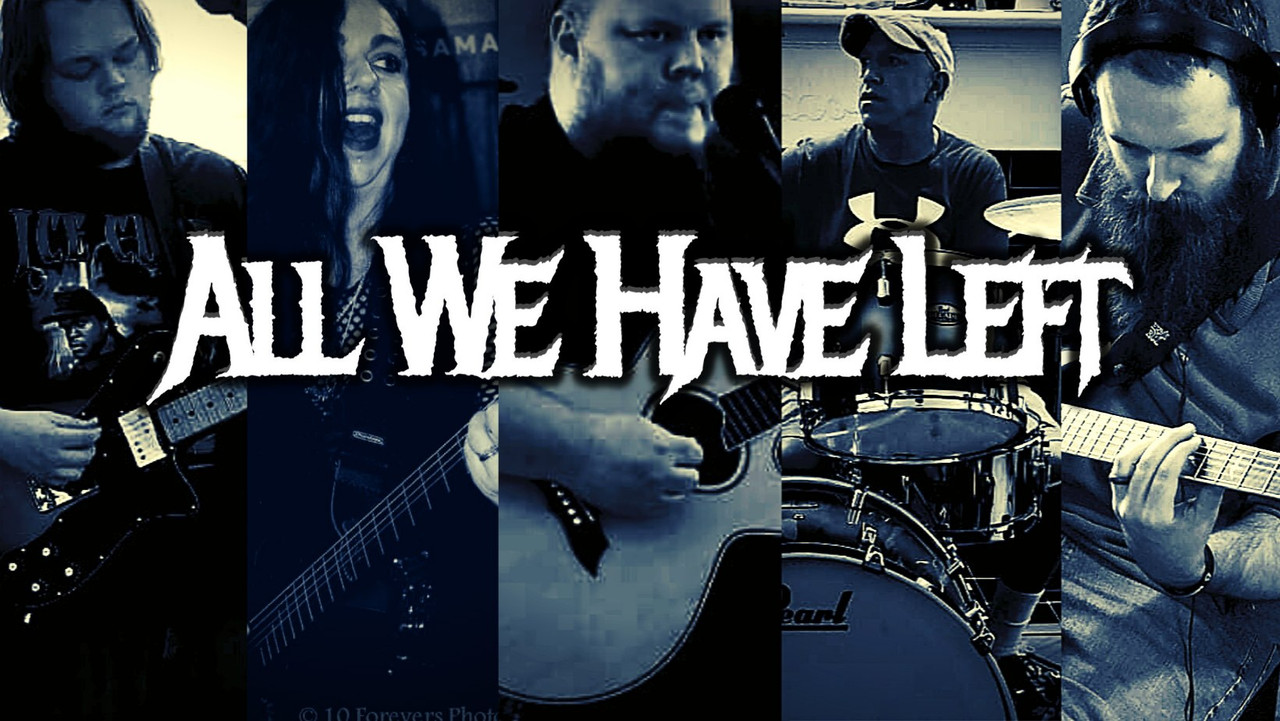 Hard Rock Band formed in 2021 whose members consist of:
Shaun Ivey- Frontman, Guitars, Lyrics
Stevie Yon- Vocals, Lead Guitars, Lyrics
Matt Sutton- Rhythm Guitars, Vocals
Ray Dawson- Bass Guitars, Vocals
Mike Green- Drums
"Ghost" Single Review
The track builds atmosphere with its intro along with the steady melodic vocals. The chorus builds up and erupts a bit into a more harder Rock ballad like style. The stellar guitar work takes over after the first chorus as it builds a bit more depth. The second verse continues the emotional journey with every note. The track then erupts even more with its tone with the chorus and really lets loose with its delivery. Another more laid back guitar solo enters the fray around the two and a half minute mark to set the tone for an even more unbelievable solo right after. The chorus kicks back in to help close out the track in style.
Verdict:
All We Have Left deliver the top notch Hard Rock goods with their newest single.
-Interview- (3/19/22)
1. How did you get started with music and how did you develop your sound? Who thought of the name "All We Have Left" and is there any meaning behind it?
We started in 2021, Steven Yon and Myself, Shaun Ivey. Later that year we added Raymond Dawson on the bass guitar, Matthew Sutton on rythym guitar, and last but not least Mike Green on drums. Steven is the who came up with the band name. To me personally it means through everything in my life with exception of family, music is all I have left
2. What do you want people to take away from your music?
I want people to walk away knowing that we write from real life experiences and emotions. That if they are going through something similar, they are not alone.
3. How would you describe your sound to the average listener?
Just Pure Rock And Roll. We have kinda meshed Alternative Rock with Blues and Modern Rock.
4. Who are three bands you'd like to tour with?
Blacktop Mojo, The White Buffalo, Anyone Lol.
5. How has Covid affected what you do as a band?
Fortunately for us it hasn't affected us much.
6. What's your take on the current state of Rock?
Rock will never die! The popular bands have a lot of power in there around and have master the art of the scream. I do believe rock fans are wanting rock with emotion and soul. Like Greta Van Fleet.
7. What's the current music scene like locally there in Alabama?
It's decent where we are from but not big enough.
8. What's your take on the royalties that streaming services pay out to artists?
I feel there should be an adjustment but if we make some money doing what we love that's still ok.
9. What's next for All We Have Left?
A couple more singles, ep, and LP. A few music videos, and much, much more.
10. Any shoutouts?
We would definitely shout out to Kenny Keith Music of Florida, River Sound Records, and to everyone you supports us.