Angels Among Ashes (Metalcore) - Columbia, South Carolina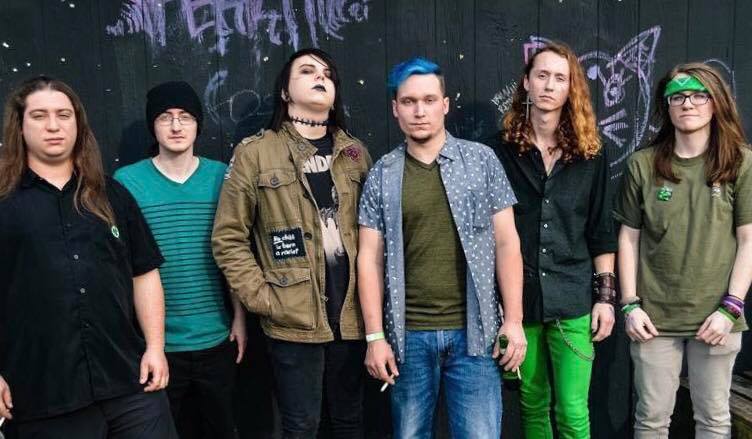 Founded by Matthew Boucher (wodie(the bullet remains)) and Brandon Arnett (the bullet remains, Evilinetah) in mid November of 2012. Wodie called Brandon in early nov. and threw the idea around about him relocating from NW indiana to start a new band in Columbia, SC and a week later he was on his way. A week later Brandon met some people at a gas station and mentioned he was auditioning guitarists. They told their friend Kevin Giarro and the next day he auditioned. Being 3 people strong a month later Kevin was reminded of Keith Alston while smoking hookah and they auditioned him the same day. One week later, we began practicing as Angels Among Ashes. One month later, mutual band friend Chris Doherty was asked to join on bass to complete the current line up.
Upcoming Shows:
5/4/18 - New Brookland Tavern - West Columbia, SC
"Cradle 2 the Grave" Single Review
Angels Among Ashes just recently released their follow up single to their "Casting Shade" single so let's not waste any time and see how this single stacks up. The track kicks off with an almost lullaby opening before erupting into chaos. The track goes full throttle as the Metalcore sound is in full effect. Their influences such as August Burns Red are on full dislay as they intend to destroy everything in their path with ferocious breakdowns and passionate lyrics. There's melodic riffs and head banging sections galore to please everyone in the genre. There's even a destructive Deathcore like breakdown later in the track that comes out of nowhere! The track builds itself back in and features a stellar guitar solo that simply shreds. The ending of the track is a fantastic breakdown which simply pulverizes. The track is another awesome addition to the Angels Among Ashes catalog.
Verdict:
Angels Among Ashes deliver the Metalcore goods with their new single "Cradle 2 the Grave".