Antapex (Metal) - Nevada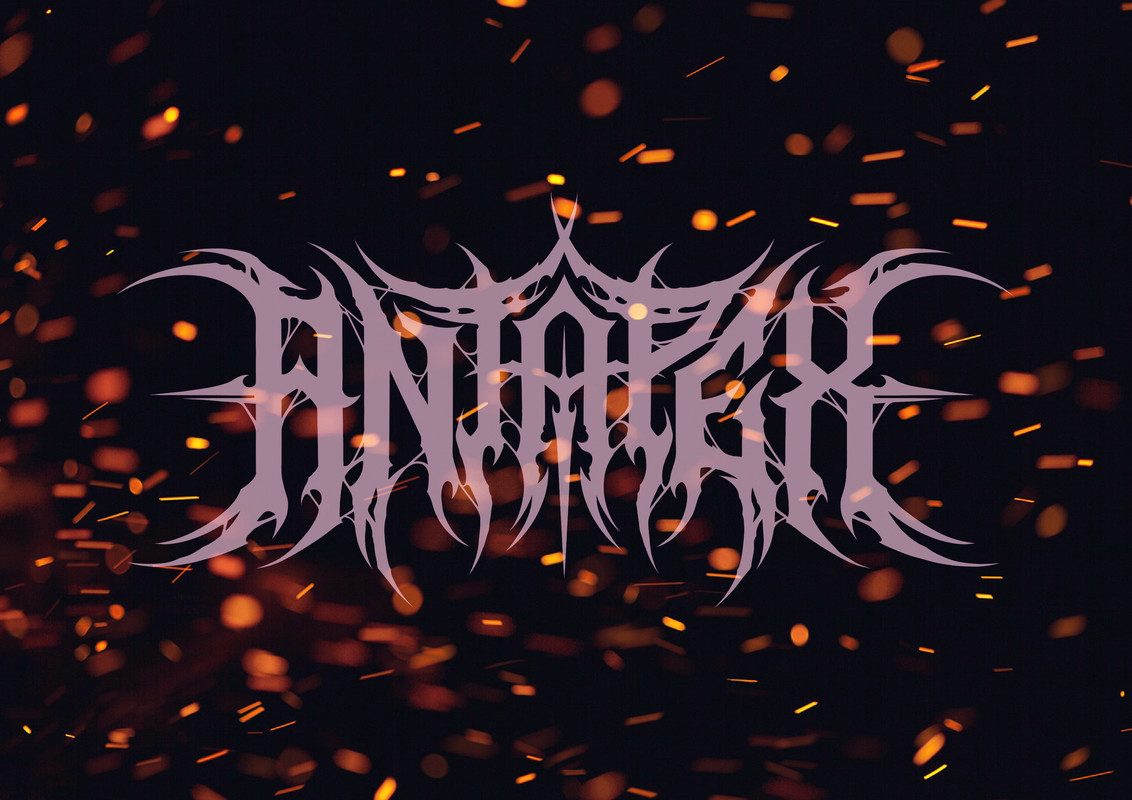 ANTAPEX is a Reno, Nevada based Metal band created by Tye Sussmann. Infused with influences from Metalcore, Deathcore, Melodic Death Metal and Thrash Metal, the ANTAPEX catalog is a story of resilience and inspiration for all fans of heavy music. Antapex is Tye Sussmann, Christian Elera, Derek Simpson and Andrew Jack.
"Blacker Than Black" Single Review
The track doesn't waste any time in delivering on its Metal onslaught. The early As I Lay Dying vibes are present as the first verse chugs along a more Metalcore path. The swirling riffs and aggressive vocals keep things at a high clip before the clean sung vocals join in. The second verse keeps up the frantic pacing perfectly and unleashes pure chaos. The bridge is a runaway freight train of riffage and a guitar solo that sets up the chorus to close things out on a grand scale.
Verdict:
Antapex deliver heaviness on a massive scale with their newest single.
"Undone" Single Review
The track begins with laid back melodic riffs before it lays right into a more Progressive Metal nature. The swirling riffs take center stage as the momentum barrels full speed ahead. The first verse has the pacing down back down a bit as melodic vocals join in. The chorus is oustanding in its delivery and passion as it belts sky high in its melody. The bridge features more melody and controlled chaos before building back up into the chorus to help ckose things out.
Verdict:
Antapex is set to break through the Metal underground with their newest single.
-Interview- (1/28/22)
1. How did you get started with music and how did you develop your sound? Who thought of the name "Antapex" and is there any meaning behind it?
I personally, have always had a musical background and could pick up things very quickly. In middle school, I was playing everything from handbells, to piano, to saxophone. But my taste in music really became my own when I was handed my first few records shortly after that. Metallica's Black Album, Linkin Park's Meteora, and ACDC's Back In Black really set me on that path towards heavier music. I had my first guitar for years and I was afraid to touch it. I didn't want to fail. When I eventually built up the courage and taught myself how to play the guitar, I originally started playing Bullet For My Valentine covers and then eventually moved on to making my own tunes the year after.
I've always been a huge fan of astronomy so I pulled Antapex from that. Which is, the point opposite in direction from the solar apex; the point the solar system is moving away from. That in of itself is sort of mind blowing to think about so I thought that was cool. I started Antapex as a solo project back in 2019. Our bands didn't work out so this was built on the premise of determination and resilience. It killed me to not be able to play the awesome music I worked hard on. I wanted to show that I could make great music, promote it, do the admin stuff, film it, edit it, even if I had to do it all myself. In the middle of a pandemic, to boot. I wanted to inspire others around me. Now, Antapex includes myself, Christian Elera, Andrew Jack, and Derek Simpson.
Look at what I could do with very little resources and help. So, you can too. If music is your passion, go for it. And support those around you! That's the important thing.
2. What do you want people to take away from your music?
I'm sure with most musician's, their music has a story. With Antapex, each track on the upcoming record has a purpose and a story. I want people to listen to Antapex and think, "Wow, this was made with what?" "This was made with how little resources?" I just want people to be inspired.
3. How would you describe your sound to the average listener?
A lot of people say this these days but it's true. Antapex has a big blend of sounds. I didn't want to write myself into a corner either. I'm a huge fan of Metal and my top three genres of Metal are Metalcore, Deathcore, and Melodic Death Metal. So, it made sense that Antapex would include all of those sounds. Antapex has something for all fans of heavy music. Which is nice because that means that any fan of Metal will be sure to like at least a few of these tracks.
4. Who are three bands you'd like to tour with?
Pro Bands: As I Lay Dying, Lorna Shore, and Amon Amarth.
Local Bands: We Predict A Riot, Cyanate, and Deplete.
5. How has Covid affected what you do as a band?
Covid saw an unprecedented amount of damage done to the music industry. Thankfully, throughout 2020, Antapex was just starting production on the first record. While unfortunately, other bands that were already well on their way were being sent home. And other bands were either put on hold or gave up entirely. I saw this as a great time for me to put my head down and work on something huge while all of that was going down.
6. What's your take on the current state of Metal?
I think Metal is doing great right now! A lot of people don't realize that there are so many great bands out there but you have to look. You can't just skim the top. I'm always checking Reddit and playlists on Spotify for bands that aren't super popular. Most of us aren't lucky to have the exposure because the big bands are always on top. Tap into your local scene. Explore around and support those bands.
7. What's the current music scene like locally there in Nevada?
Here in Reno, Nevada it's a very small and personable community. Not much happens here that we all don't know about. So many great bands and people here that care about building and sustaining our Metal community. And I just want Antapex to be able to contribute to that.
8. What's your take on the royalties that streaming services pay out to artists?
It's absolute robbery. In this digital age, which is fantastic for exposure, we have sort of traded proper payouts for that, and bands can't make a living on honest work. Buying merch is the best way to support a band next to buying a ticket to their shows. I love Spotify and it's helped me find and manage tons of great music that I would have never found on my own but they do need to give artists their fair share.
9. What's next for Antapex?
Antapex are currently looking for their fifth member, a drummer, in the Reno, Nevada area to join us so we can take these awesome tunes to shows and on the road!
10. Any shoutouts?
Thank you to From The Depths Entertainment for hearing our music and supporting us. Thanks to my band mates Christian Elera, Andrew Jack, and Derek Simpson for believing in me and this band and doing such a great job supporting Antapex. Thanks to Erin Wenzel for always believing in me to follow my dreams and special thanks to John Slaughter Crisp for putting our entire first record together. Special thanks to John and Patty from Rock Pressure Solid show for featuring us on their station.