Artwork for the Blind (Metal) - Kentucky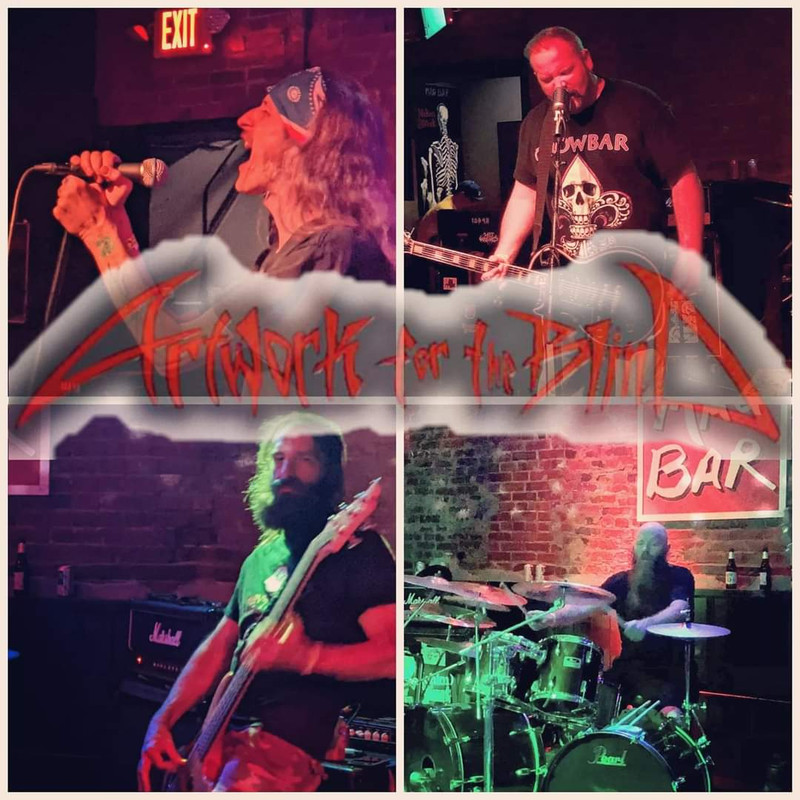 Artwork for the Blind formed around the Louisville, Ky scene in February of 2012. When founding members Sean Coy Curry, Chris Brackett, Michael Hoehn, and Larry Myers got to together to form a band that's true to Metal's roots. In 2013 they released their first album self titled, Artwork for the Blind. In 2015 during the recording of their 2nd album II, guitarist Chris Brackett stepped out of the band. Sighting health issues. Guitarist Sol. E. Williams was tagged in as Chris's replacement finishing up the album. Soon after the release of II, Artwork started writing and recording material for a five song EP entitled A Dying Breed and the Living Proof. Sparking a multitude of video releases following the prior albums debuts.
Artwork For The Blind has always prided themselves on working with various video and graphic artist for visual concepts, album cover, and merchandise ideas. Currently the group is writing and recording for an up coming double LP. And booking for Summer shows and festivals. And dedicated to releasing as much material as possible. Videos and recorded material can be found on most streaming services. Click and follow Artwork For The Blind's social media links to stay informed on up coming performances and releases.
"Hubris Minds in Dystopian Times" Single Review
The track builds atmosphere in the beginning but slowly ramps up with some solid instrumentation that erupts with a fury. The instrumentation takes over for the first minute before the guttural vocals kick in. The Death Metal sound is full speed ahead as the track is a blistering display of aggression and riffage. A tremendous guitar solo kicks in around the two minute mark that works its magic to set up the ending of the track. The ending is filled with tons of crunch and intensity.
Verdict:
Artwork for the Blind unleash pure heaviness with thier newest single.
"The First Supper" Single Review
The track starts off with a build of instrumentation before the aggressive vocals join in. The growling and screeching vocals create a chatic tone along with the intense instrumentation. The circle pit inducing instrumentation barrels ahead like a runaway freight train as a tremendous guitar solo takes center stage. The bridge sees the pacing dip down a bit and introduce spoken word vocals. The chuggery builds itself back up again and ends with a more Progressive Metal sound.
Verdict:
Artwork for the Blind create utter chaos with their newest single.