Assault on 5th (Metal) - Pennsylvania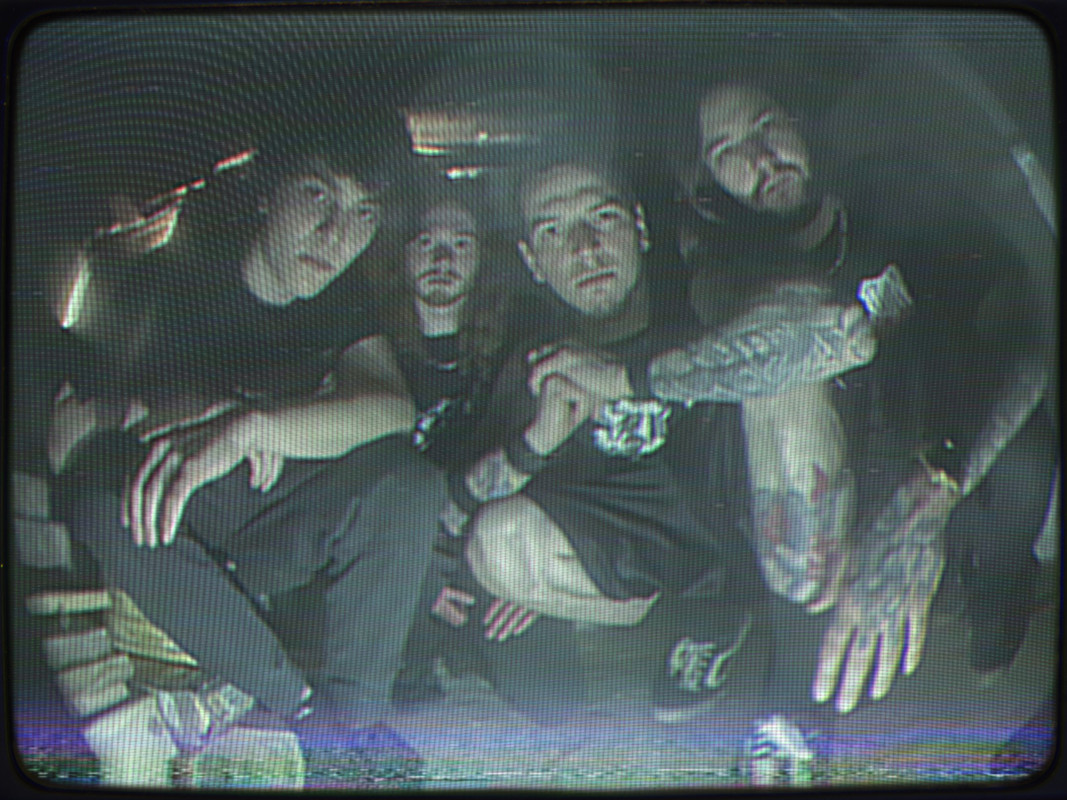 Assault on 5th is driven by aggression, violence, and emotion. Blending elements of Hardcore, Nu Metal, and Deathcore, this four piece out of Central Pennsylvania plan to express this anger and violence for years to come.
"Serpents Kiss" Single Review
The track kicks right in with its chaotic Metalcore sound. The breakdowns and aggression are on point as the first verse steadies itself towards a more high intensity chorus. There's a touch of Norma Jean's "Memphis Will Be Laid to Waste" to the riffs around the one minute mark as it then transitions into a more whirlwind like breakdown toward the two minute mark. The two minute mark sees the band kick it into an even higher gear as the breakdowns are more fierce and have more of a bite to them. The bridge of the track around the three minute mark blasts off with a tremendous breakdown that takes them to the ending minute of the track. The ending is melodic riffs and tones to close things out on a more chilled out vibe.
Verdict:
Assault on 5th cultivate five minutes of Metalcore mayhem with their newest single.
-Interview- (2/21/22)
1. How did you get started with music and how did you develop your sound? Who thought of the name "Assault on 5th" and is there any meaning behind it?
I think for all of us our start in music was at a really young age. We all kind of grew up around music in general, But how we all grew up with different music backgrounds. Kenny our drummer being our around alot of Christian metal and Nu Metal growing up, his father actually owned a Christian music store so he met bands like P.O.D. Our guitarist Axl with alot of Thrash, Hardcore, Death Metal, Julian our bassist the same and me with Thrash and Nu Metal, later Deathcore being a huge influence as well, I think made our overall sound super unique because we could bring all these different genres to the table and make it our own.
In terms of the name "Assault on 5th" actually came from a phone call I was having with a close friend, and his mom has a police scanner blaring in the background. We were talking about the name for this project way before it became what it is, and I just subtly hear "there's been an assault on 5th street, I repeat" so yeah, it just kind of clicked.
2. What do you want people to take away from your music?
I think we can all agree that we just want people to hear our passion and emotion. It's all heavy but there's so many undertones of a number of emotions. In the lyric writing process it's generally all personal experiences that I'll twist into a story, that if you read the lyrics and hear the vocals, you know their emotional and personal.
3. How would you describe your sound to the average listener?
Definitely emotional, I guess kind of fun. But mainly dark, emotional, evil at times. There's so many elements to it. Deathcore, slightly hardcore. I mean you can hear the Slipknot and maybe a little Chimaira influence for sure.
4. Who are three bands you'd like to tour with?
There are way too many bands we'd want to tour with. But to name some, Sanction, Kublai Khan, and Vein. Obviously we'd love to tour with bigger bands like Slipknot, Lamb of God or Korn. SO many good bands out right now.
5. How has Covid affected what you do as a band?
So we started maybe a few weeks before Covid initially hit in March 2020, so we formed in the midst of it. It's been a challenge for sure but we've used this time to write alot of music. Released a 5 song EP in October of 2020 then an 11 song full length this past October, so we've been hard at it, playing shows that can as well. Tons of merch too.
6. What's your take on the current state of Metal?
Honestly, I think right now it's the best it's been in a long time. We all kind of grew up in the surge of early 2000's metal with bands like Slipknot, Korn, Deftones, Unearth, Killswitch Engage and a bunch more, but we have seen it this since the birth of Deathcore in 2007/2008. So pretty much the 2000's. There are so many bands popping up that are hard hitting right out of the gates and it's refreshing.
7. What's the current music scene like locally there in Pennsylvania?
The scene here locally is growing year by year. I have been in a number of bands over the years here locally but there were never any other original acts. Now there are so many. It's wonderful to see people expressing music all over. And it's not just metal. Punk bands, hard rock, all kinds. Just want to name a few like Brace For Impact, Belvebuth, The Wasted, Tower of Ruin, and Sunset Over Mars
8. What's your take on the royalties that streaming services pay out to artists?
I mean, is it shitty? Yes. BUT I think at the end of the day, us smaller acts are playing to gain attention and Spotify is the best way to do so. Streaming in general, It gets our name out there. We make our money off of shows and merch. That's how it's always been. So I don't think we are too effected by it at the moment. Totally get why bigger bands are pissed about it. But streaming platforms are huge with partnering so I don't know. On the fence I guess.
9. What's next for Assault on 5th?
We've been writing, ALOT. Almost another albums worth of material. Without giving too much away, we have some singles planned early this year, in the next maybe month or so. Music Videos, shows, all that stuff. So we are very much active in the next step in AO5. Definitely a "Nu" sound.
10. Any shoutouts?
We want to shoutout all of our friends and families first and foremost. Dave Mayersky, Carl Barquist, Dave Steele, Travis Hudson, and Eddie Wilsoncroft of Brace For Impact, Travis Weidow of Endbringer, Our extended AO5 family in Jake Miller, Keaton Skutt, and Isaac Gallaher. The Upstage Family, Our friends in SLUGS, Gravebirth, Tower of Ruin, Belvebuth, and pretty much anyone who continues to support us on our journey. We love you guys!