Auslander (Metalcore/Deathcore) - Odessa, Texas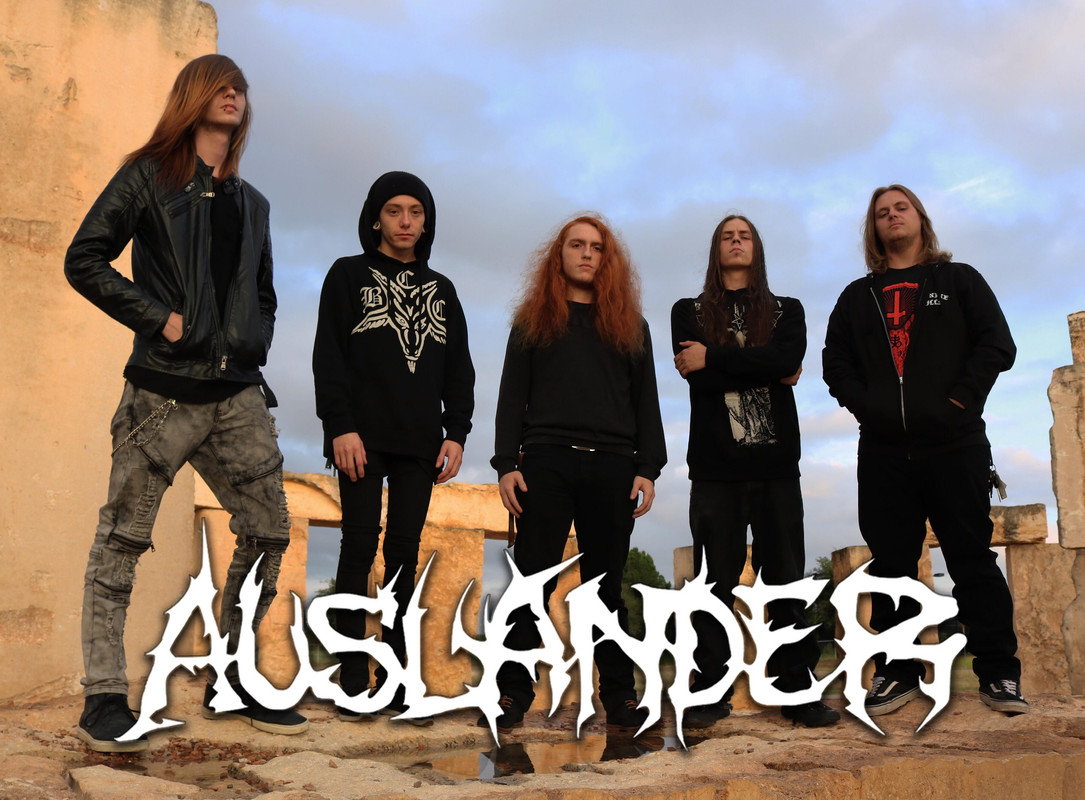 The Band originally formed in 2010 and consisted of only the drummer (Zachary Camden) and the guitarist/vocalist (Robert Wester). In late 2011 Auslander booked a show at Dos Amigos February 4th, 2012 (Robert's 15th birthday) and took in guitarist John Minjarez to fill in for as a bassist for the show. since then Auslander has picked up Christian Camden on bass and John Minjarez on Guitar. The concert was a battle of the bands to open for Suicide Silence February 14th, and Auslander placed but At the time the band only had two or three full length songs, which only one still exists on the All Is Lost album track list, the first song ever written by the band (Distant Screams), and the show opened opportunities to play shows with bands like The World Alive and I See Stars. unfortunately Late that summer Robert had been found by the government after being listed as a missing person for over 6 months and was taken into CPS custody hundreds of miles from the band. The band had broken up but for the following two years Robert had spend the majority of his time working on the songs that would later be released on the All Is Lost album. in Late 2014 Robert had ran from his foster home and found a way back to Odessa in hopes of getting the band back together. Since then Auslander has picked up Christian Camden on bass and John Minjarez on Guitar (instead of bass guitar). By january 2015 Auslander was booking shows with J and B Productions with other local bands with the first few songs off of the album. Auslander is currently recording their self produced E.P. for the album and have songs in the writing for the next album with new vocalist Matt Walters and percussionist Alexander Cox.
Upcoming Shows:
More shows coming soon.
"All Is Lost: Vol. 1" Album Review
Texas has been a staple for Metal for quite some time now. Auslander is looking to continue that trend with their newest album. Let's dive on in and see what they're all about. The opener "Distant Screams" unleashes hell. The frantic pace and schizophrenic riffs make it quite a profound track to kick things off with. "Lethal" brings to mind the early rawness and fury of Bring Me The Horizon. The track has a smidge of melody but it doesn't overdo it as the breakdowns keep coming at a fast clip throughout. "Praying To Porcelain" is a technical masterpiece. It's fierce and really has a strong bite that'll be a surefire hit with Metalcore fans. "Inamorata" has an early Darkest Hour vibe to it. The track blazes full speed ahead with an unbridled passion for heaviness. "(Interlude)" is self explanatory. It's a nice break of action for a minute and a half to help prepare you for the onslaught that's about to happen with the last two tracks. "Fallout" has some truly spectacular guitar work. They keep the breakdowns coming in droves while still being on point with the technical instrumentation. The closer "Decomposition" is Auslander at their fullest. They wrap the album up with as much devastation as they can muster and it works. Boy does it work. The album is heaviness at its finest.
Verdict:
Auslander obliterates everything in their path via their newest album.