Awaiting Sacrifice (Metal) - Indianapolis, Indiana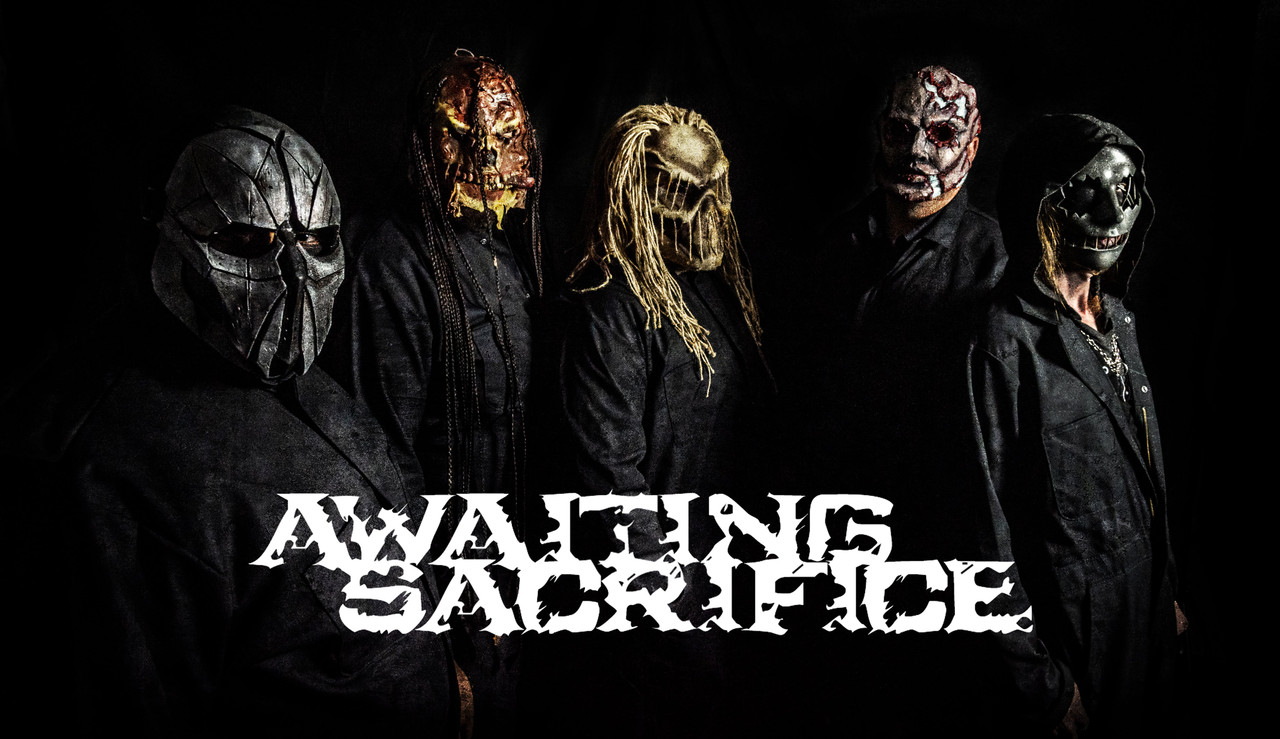 Awaiting Sacrifice burst into being in 2012 from the darkest depths of the Indianapolis metal scene. After undergoing initial turmoil and artistic shifts in order to drive towards death metal supremacy the band started to gain local notoriety. After a series of bad breaks the band was forced to take an extended hiatus. In late summer 2018 though the band reactivated with three core members and a new pair of ax men bringing in fresh blood. A year off had allowed for ideas to germinate and new songs to be written. Awaiting Sacrifice completed the second EP, Uprise which was thought lost to the sands of time and now they are preparing to unleash it unveiling their finest material to date. As they wrap up the final touches of their debut full length, it is clear that there has never been a better time to be an Awaiting Sacrifice fan.
Upcoming Shows:
More shows coming soon.
"Uprise" EP Review
Hailing from the rich Metal state of Indiana, Awaiting Sacrifice are here to dominate with their destructive hybrid Metal sound. With new music on the horizon, let's take a look back at their EP and see what they bring to the table. The opener "You" kicks right in with gutteral vocals and an eventual hard as nails breakdown. The vocals are more Death Metal while the instrumentation is more modern Metalcore with its hard hitting riffs and breakdowns. As an opener, it really hits on all cylinders. "Endgame" continues the onsalught of brutality. The track glides along at breakneck pace and doesn't hold anything back. "Mindrot" will for sure get the circle pits forming. There's a fury within the track that sounds like a runaway freight train. "To Kill A King" is Metal at its finest. The track is fast paced and really shreds (as well as its out of this world guitar solo)! The closer "Metal By Blood" is more methodical than the previous track. It's not quite Sludge Metal but just more of a more controlled chaos. Overall the EP is a nice taste test for what the band can offer up in a small sample size. With so much potiental, there's more than enough reason to be excited for their upcoming release.
Verdict:
Awaiting Sacrifice smash down the Metal genre walls with their "Uprise" EP.