Black Sun Moon (Progressive Rock) - Seattle, Washington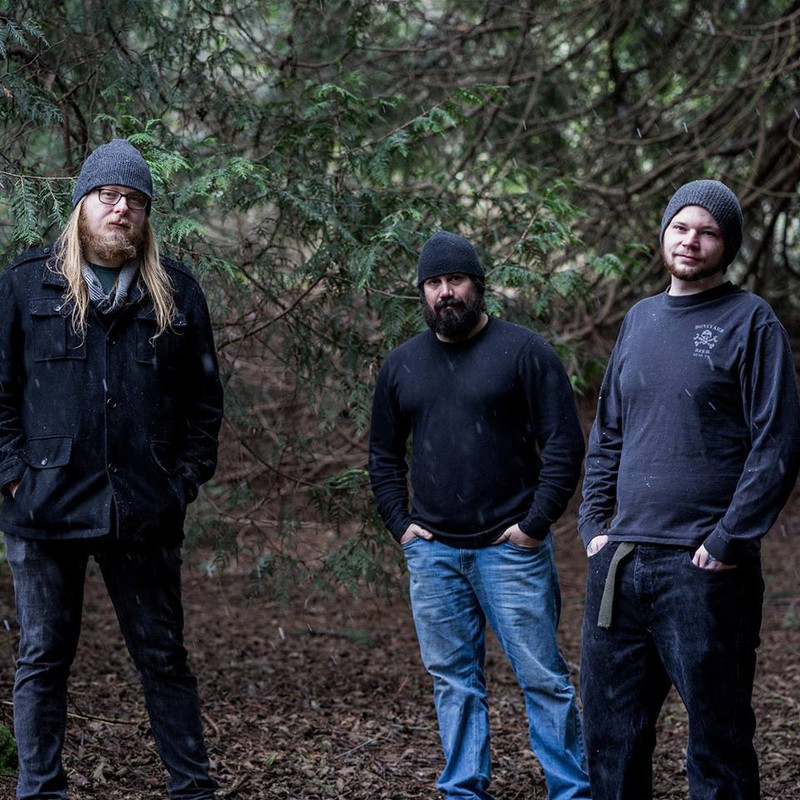 Derived from the drizzle and gloom of Seattle, Washington. We are Black Sun Moon.
Originally, Black Sun Moon was created in the basement of an old house with Cody and Eric sitting in front of their computer, tabbing out guitar and programming drums. Taking influence from our favorite groups such as; Karnivool, Dead Letter Circus, Thrice, Soundgarden, Opeth, Between The Buried And Me, etc. Many a case of delicious beer/band juice was slain in the efforts of finding our sound. We even slept on the kitchen counter for absolutely no reason. That, my friends, is dedication.
After some time and many genres ventured, we arrived. The name Black Sun Moon was the title for a song written for the project. A few head nods later, it was agreed that we would now be known as such. With countless hours tinkering away in our rehearsal space, we were on to something. Something very special.
One fine evening as if a gift from the heavens themselves, we heard an angelic knock on our studio door. There in the doorway, stood our lovely bassist, Craig. (Not really, we found each other on a Facebook forum) Recently transplanted from Pheonix, AZ. Craig brought to the table much musical experience and talent. Thus, Black Sun Moon was whole.
With all our our stars aligned and the wind at our backs, we set sail on the music scene. Ready to share the stage with many amazing artists and share ourselves with all our wonderful fans!
Upcoming Shows:
More shows coming soon.
"Fairweather" EP Review
Black Sun Moon are an upstart Progressive Rock act from Washington that are looking to climb the rankings of the Progressive Rock genre with their recently released debut "Fairweather" EP. Let's dig in and see what they're all about. The opening track "Kilonova" brings to mind the works of Dysrhythmia and their Progressive tendencies. The track has a bite to it as the melodies takes the listener on an awesome roller coaster of emotion. It's a fantastic way to set things off. "Wolves" has a Between The Buried And Me vibe to it. The track is visceral in its delivery and always keeps the listener on its toes with some awesome time signatures, breakdowns and melodies. "Fire in the Attic" has an incredible opening riff that sucks the listener right in. The track might remind some of later Thrice and their high accessibility. It's a track that has a ton of depth as the melodies keep at an all time high throughout its five minute run time. "Divulge and Digress" is a highly memorable track because it holds nothing back. As the time ticks by, the track keeps things fresh, infectious in its vocals and crunchy in its instrumentation. The title track "Fairweather" closes out the EP with a high intensity sound that takes things up a few notches. It quenches the thirst of Progressive Metal fans without any issues. Five tracks are not nearly enough! It's scary that a debut EP is this good but Black Sun Moon have done it. Listen to this EP immediately.
Verdict:
Black Sun Moon are well on their way in forging their own path in the Progressive Rock/Metal scene.