Brave the Elements (Rock/Metal) - Texas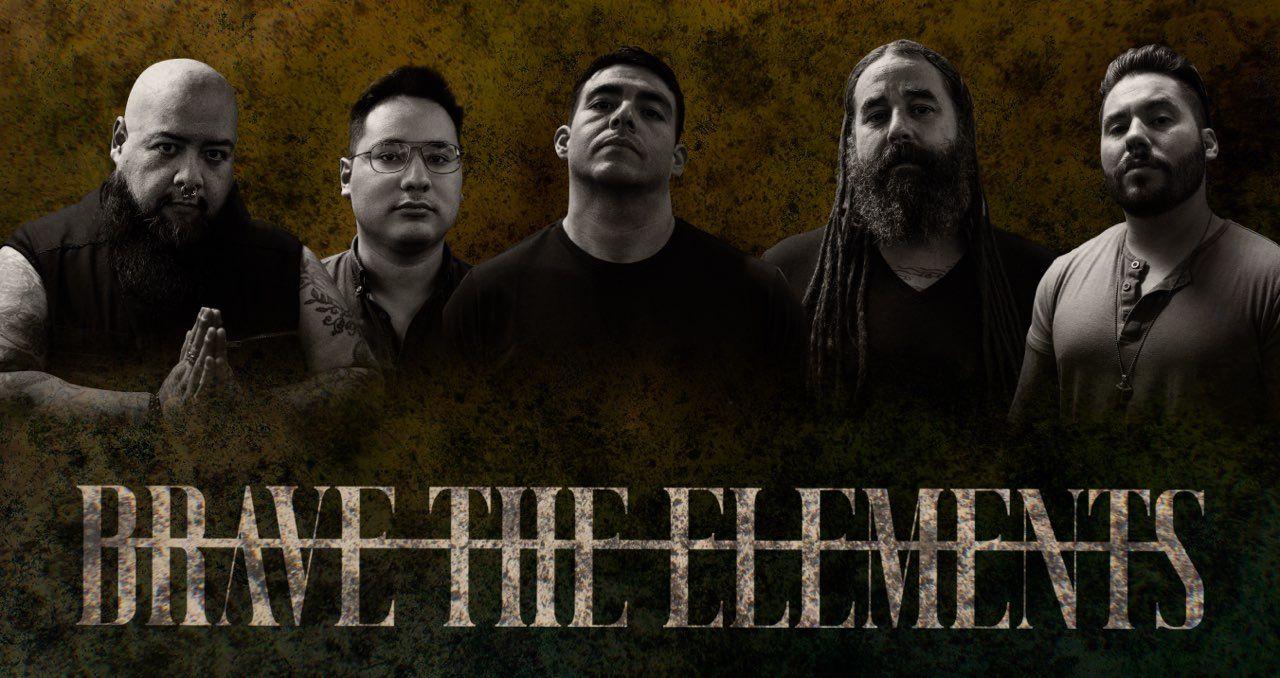 Producer Damian Refuge & Vocalist Roger Trevino, started releasing singles on online platforms in 2020, which would lead to the band forming in 2022. BTE has released two videos almost back to back for songs Tidal Wave & Watch me Burn, both doing very well on all streaming platforms, with more music & videos currently in production. BTE's music style is a very eclectic combination of modern Alternative Rock/Metal, Nu Metal & Progressive Radio Rock, with emphasis on hooks, melodies, big memorable choruses backed by heavy low tuned guitars, flashy guitar solos, and a hint of funk in the bass lines. BTE is quickly gaining a reputation for songs that will make you dance and jump in the mosh pit. Musical Influences range from bands like Korn, Don Broco, Bad Wolves, Linkin Park, A Perfect Circle & Glassjaw, to Metallica, Pantera, Killswitch Engage, and more. Brave the Elements 2022 plans include hitting the Texas, and surrounding states, music circuits, with fall touring already booked. BTE is currently reaching fans from all around the world with numbers increasing daily.
BTE's future goals are to reach the masses, while bringing the excitement and nostalgia of the early 90's Rock/Metal movement with a modern twist, seasoned with deeply relatable lyrical content, covering a range of subjects derived from human psychological & emotional experiences. From love and hate, to trauma and healing. Brave the Elements hopes to use their music to bring all people together, and celebrate a unity that only music can provide. Stay tuned in with BTE, and watch as we put out a consistent flow of music to move your soul.
"New Blood" Single Review
The track begins with a Breaking Benjamin like wall of sound that pulls in the listener with ease with its heavier crunch and delivery. The first verse cranks up the intensity to 11 as the harsh vocals unleash vengeance as a more Metal sound takes hold. There's a Disturbed feel to the chorus and melodies. The second verse continues the aggressive tone but adds a bit of melodic flair here and there. The bridge features a top notch guitar solo that sends the track into the stratosphere. The last minute features more melody as guitars swirl and helps put a tight bow on the track.
Verdict:
Brave the Elements are ready for the Hard Rock/Metal limelight with their newest single.
"Watch Me Burn" Single Review
The track begins with a Nu Metal like crunch to jumpstart things on a heavier note. The track shifts into a more melodic tone for the opening verse as the vocals take hold and the chuggery builds until it erupts. There's an early Linkin Park like emotion and passion with the riffs and melodies. The chorus hits hard and transitions into an absolute mind boggling guitar solo around the two minute mark. The ending of the track goes bonkers and wraps things up a high note.
Verdict:
Brave the Elements crushes all opposition with their extraordinary new single.