Brookline (Alternative Rock) - New York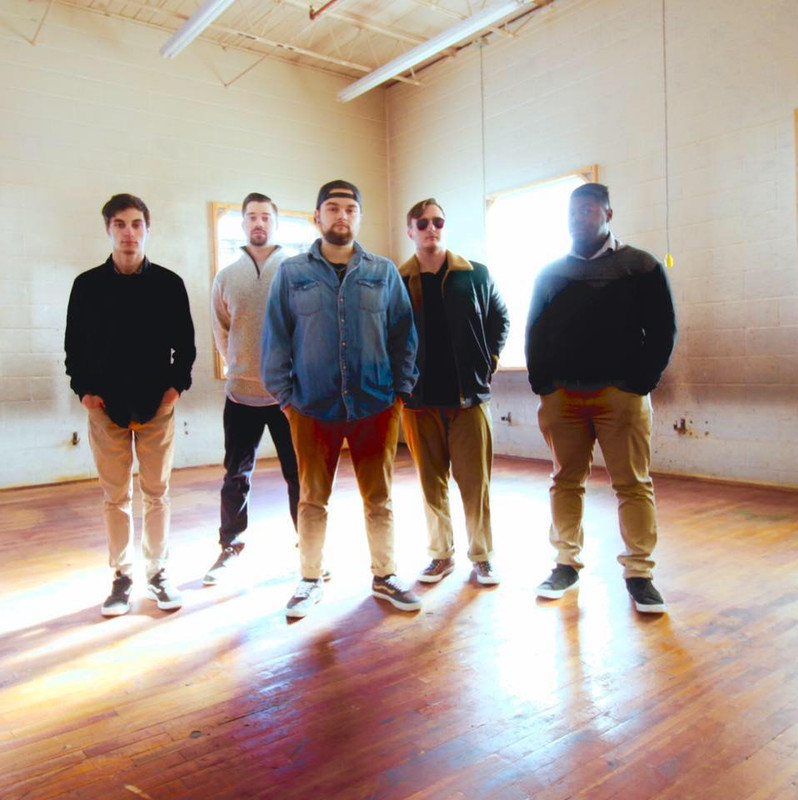 Upcoming Shows:
More shows coming soon.
"Fade" EP Review
The opening track "Intro" is a 39 second ambient track that sets a somber mood before the second track "Goodbye" kicks in. "Goodbye" erupts from the get go with modern A Day To Remember riffs to get things started. The upbeat energy is on point and the catchiness is off the charts with the chorus. "Sinking" is another banger of a Rock track. It cranks up during the chorus and twists and turns with enough thrills that'll hook in Rock radio fans in droves. The guitar solo is top notch. "Two Thirds" is a passionate track that pulls at the heartstrings. It has an early 00's Rock feel as it soars with confidence and passion that is rarely heard nowadays. It's such a great track. The closer "Lucid" is a nice way to close things out. The track is explosive and leaves a long lasting impression on the listener. Brookline have an EP here that is short, to the point and powerful. It's one of those EPs that will be on repeat for a long time.
Verdict:
Brookline are a band on the rise and this EP should help them breakthrough to the mainstream.
-Interview- (4/15/19)
1. How did you get started with music and how did you develop your sound? Who thought of the name "Brookline" and is there any meaning behind it?
We've all been playing music since our early teens, but we hadn't met until this project. Brookline is the name of a road in Ballston Spa where Mikey grew up that one of his friends lived on. There's no real significance behind it, he just thought it was a cool name for a band.
2. What do you want people to take away from your music?
If you're struggling, you're not alone. We try really hard to be transparent about our shortcomings and struggles with our music, so we hope people connect with it and hopefully find some solace that someone else feels the same as them.
3. How would you describe your sound to the average listener?
Alternative Rock mixed with melodic Emo.
4. Who are three bands you'd like to tour with?
The Wonder Years, Movements and Stand Atlantic.
5. What are your three desert island albums that you'd never get tired of listening to?
The Greatest Generation - The Wonder Years, Feel Something - Movements, and Hybrid Theory - Linkin Park.
6. What's your take on the current state of Rock?
I think that Rock music is still really cool but that over categorizing bands into super tight niche sub genres makes it difficult for new Rock bands to find their own unique sound or experiment without being scrutinized.
7. What's the current music scene like there in New York both locally and statewide?
Locally, the Albany music scene has been amazing since we were kids and hopefully will continue to be long into the future. There are also a lot of other great bands and venues across all of New York. All in all I'd say we're pretty lucky to grow up where we did.
8. What's your take on legal/illegal music downloading?
It's no secret that streaming platforms don't pay well unless you're getting an enormous amount of streams and that's what most people are using now a days so it is inevitable. We appreciate everyone who does support us by buying a ticket to a show or any of our shirts, CDs, and so on.
9. What's next for Brookline?
We are currently writing new music with plans for a follow up record and are currently booking shows throughout spring and summer to support our EP.
10. Any shoutouts?
We'd like to shout out Jake Mannix of Indigo Audio Co. for making our EP sound as good as possible, and Robbie Lewis for making us look good in our photos and music videos.