Bunch of Heathens (Metal) - California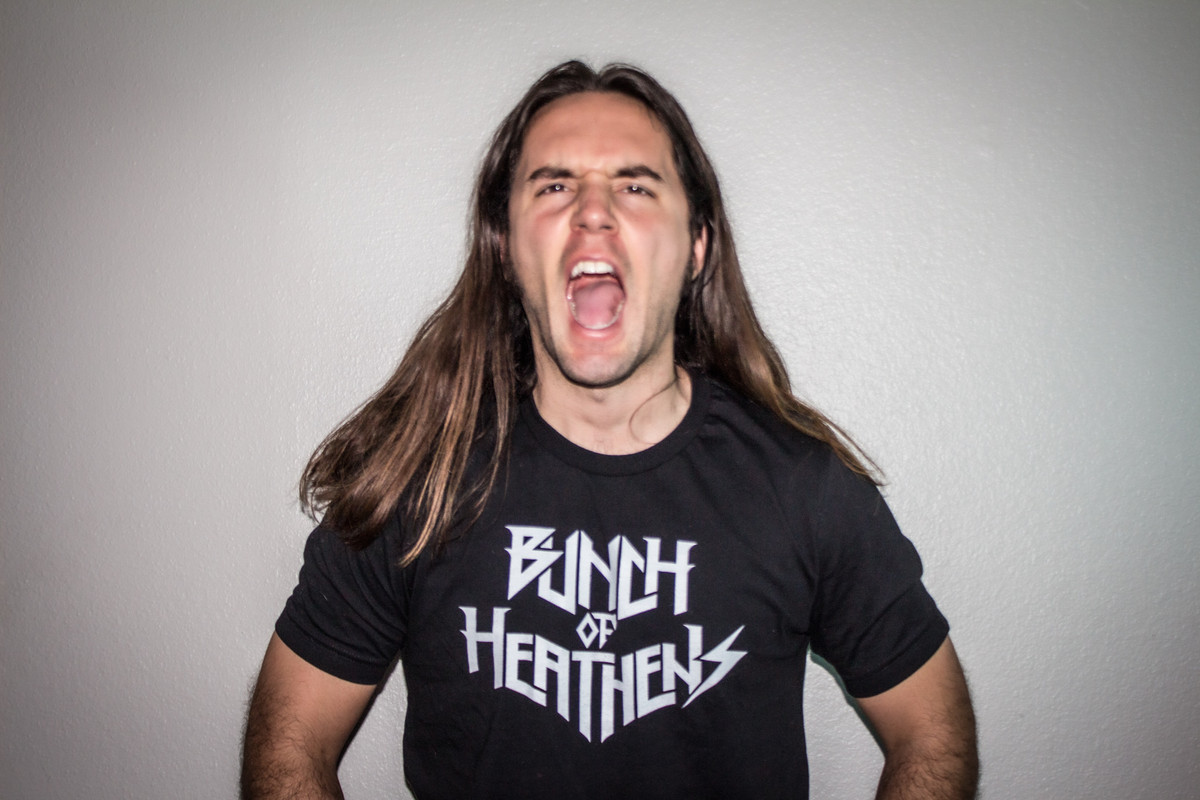 Bunch of Heathens has a sound that can only be categorized as "familiar, but different". Gaining inspiration from the metal and rock legends that came before us, to being inspired from nature and everything that encompasses it. The abundance of rock n roll attitude is prevalent in every recording that Bunch of Heathens has released and will release. The founding member Wes was able to take every experience he's encountered and turn it into a sound that people will be able to resonate with for years to come. Wes was raised in the hills of West Virginia, did 4 years in the Marine Corps Infantry, and graduated San Diego State University with a bachelor's in psychology. Bunch of Heathens has a lot to offer, and we're going to deliver it loud as hell!
"Testosterone" Single Review
The track begins with some stellar guitar work that builds and builds and finally erupts around the thirty second mark. The old school Metal flair brings to mind early Metallica in its delivery, intensity and vocals. The chuggery is at an all time high as the breakneck pace keeps things tight and extremely polished. Around the two and a half minute mark, the track starts to go off the rails and whips out an awesome guitar solo that takes things to an outherworldly level to help close things out for the last minute or so.
Verdict:
Bunch of Heathens hit on all cylinders with their newest single.
-Inte1rview- (4/21/22)