Caster Volor (Rock) - Minneapolis, Minnesota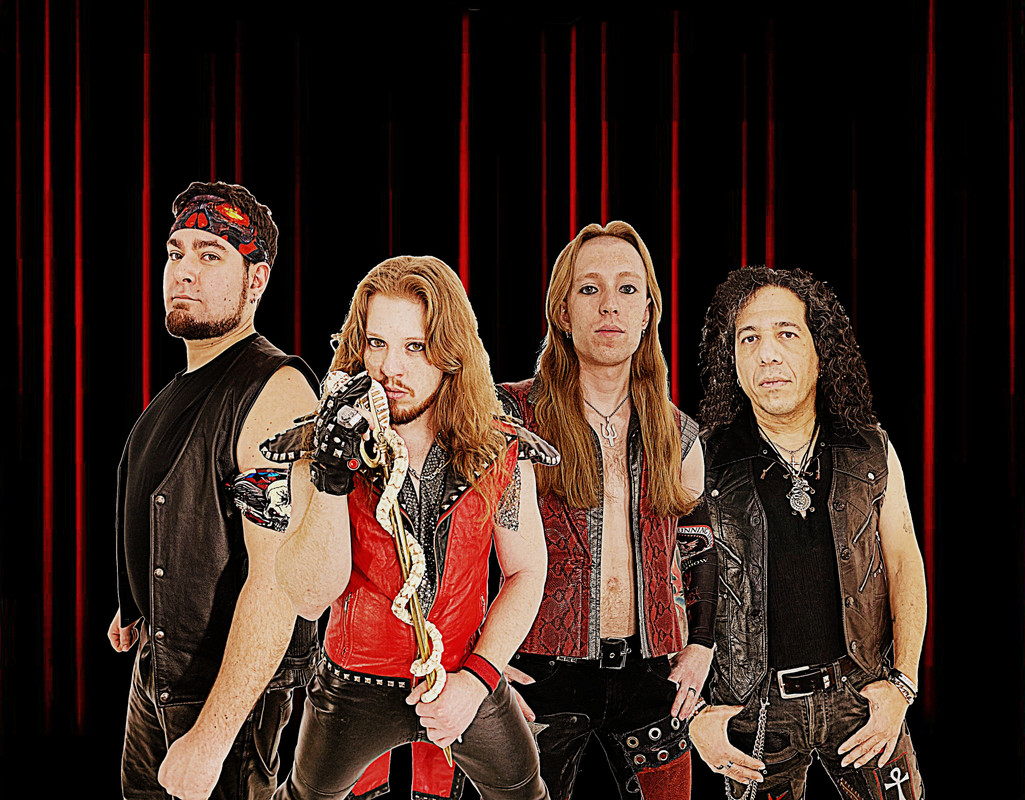 "Caster Volor would like to welcome you to our industrial theatre. A live experience that is half monster and half machine, some might call it a nightmare and some a dream. An over the top macabre celebration of hedonism and excess where in studded leather, satin, and lace we are dressed. A vaudevillian opera with a heavy metal engine running on sex, drugs, and rock 'n' roll that burns with 300% more hellfire than hell. A shot of 200 proof raw, raunchy, and in your face animalistic intensity with no chaser. Your only Lethal Dose 100 for having a good time all the time. Born from the result of a musical orgy between Alice Cooper, Gun's n roses, Iron Maiden, and Queen; Rammstein directed and choreographed this scene. Raised by the Beatles and Rolling Stones, worshipping Judas Priest with Motörhead in our bones.
We are Caster Volor and we're not your same old song and dance, we're the passion in your heart as well as in your pants. We're the tongue in your cheek, and the secret you couldn't keep. Ladies and gentlemen and everyone in between, we here at Caster Volor would like to formally invite you to see our industrial theatre, and to welcome you to our freak show.
But who is Caster Volor, or perhaps what? Caster Volor is a noun, a person, place, thing, and/or idea. Caster Volor is whatever you want Caster Volor to be. Caster Volor is a product of today's world. All of our society, politics, religious views, and morals have shaped Caster Volor. Thusly making Caster Volor a product of the world we created so far. Caster Volor is your mirror, reflecting what you have done and what you are as it is. The good, the bad, and the everything on the spectrum in between. You can shape Caster Volor into whatever you want Caster Volor to be, but you can only do so, by first changing yourself. If you are not happy with your Caster Volor, then you have no one to blame but yourself, so if you are me, then that makes we, make Caster Volor into whatever you want Caster Volor to be.
In the time of Caster Volor, they have performed at some of the biggest stages and with the baddest artists including: "STRYPER," "Vicious Rumors," The Mighty "LORDI," "VOIVOD," "Striker," "Vektor," and more!
On April 19th, 2018, Caster Volor released their debut EP, "A Prelude To The Freak Show" to all digital platforms: iTunes, Apple Music, Spotify, Amazon, ect. Currently, you can hear their music LIVE on 93x, Rockin 101 - MN Homegrown, IPO DaRanged Online Radio, Xtreme Alchemy Rocks Radio, and Valley FM 89.5 to name a few."
Upcoming Shows:
5/24/19 - Every Buddys Bar - Chippewa Falls, WI
5/25/19 - Rt. 66 Bar - Wilmington, IL
6/7/19 - Top Fuel Saloon - Braidwood, IL
6/8/19 - Chesty P's Pub - Polo, IL
6/22/19 - Welsch's Big Ten Tavern - Arden Hills, MN