Cellar Twins (Rock/Metal) - Belgium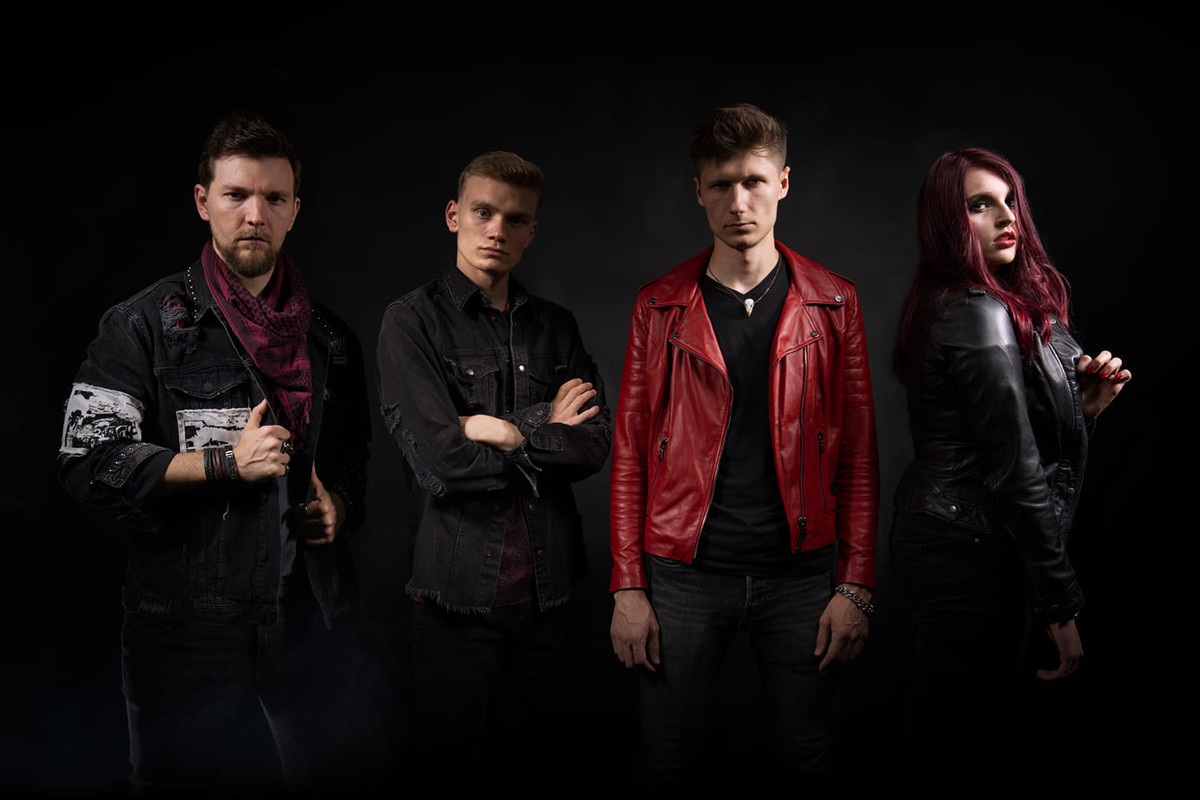 Cellar Twins is a modern rock band founded in 2014 in Namur, Belgium. Characterized by powerful instrumentals blended with clean vocals, the band offers an intense journey into a unique universe where light and darkness combine. After a first EP in 2017, the band released its first full length album DUALITY in December 2019, praised by many Belgian and international critics. In 2020, the album was re-released by Rockshots Records. Somewhere between passion and rebellion, Cellar Twins revitalizes a multitude of musical horizons and centers them to create a new image of modern rock music.
"Abyss" Single Review
The track starts with slow buildup ambient tones for the first thirty seconds before erupting into a more Hard Rock fury. The high octane instrumentation takes over for the next thirty seconds after that until the vocals kick in around the one minute mark. The melodic vocals go hand in hand with the driving force instrumentation and brings to mind the Bullet For My Valentine sound. The melodic chorus is top notch as it soars alongside a nice heavier crunch and slight synth background. There's a mini breakdown after the chorus and before the second verse starts. The mosh pit sound continues with its Hard Rock roots with a touch of Metal as the second verse kicks into gear. The bridge features an excellent guitar solo around the three and a half minute mark and transitions into a breakdown before the track fades out for the remaining twenty five seconds.
Verdict:
The newest single from Cellar Twins look to catapult them to even greater heights.
-Interview- (4/20/22)
1. How did you get started with music and how did you develop your sound? Who thought of the name "Cellar Twins" and is there any meaning behind it?
The band started with lead guitarist Jeff Sternon and former drummer Francesco Damanti as they both decided to quit their previous softer rock band to create a more heavy-oriented project. Jeff thought of the name Cellar Twins as a fitting name for this metal-united duo that initially rehearsed in a basement. In terms of sound, the band evolved as a blend of metal and alternative rock, with influences ranging from post-grunge to electronic and classical music, topped with a bit of carefully dosed progressive rock/metal.
2. What do you want people to take away from your music?
First, we want them to feel the music and use it as an outlet for their anger and frustrations. And then, if they want to go beyond, they will find a whole new depth from our lyrics and hopefully find meaning that resonate with their lives and help them go through rough times.
3. How would you describe your sound to the average listener?
It's a mix of modern heavy rock/metal instrumentals with clean singing. We want to show the world that the heavier side of music can be enjoyed by anyone and should not be contained to narrow musical niches.
4. Who are three bands you'd like to tour with?
Alter Bridge, Bring Me The Horizon, and Avenged Sevenfold.
5. How has Covid affected what you do as a band?
All gigs at the time got postponed or cancelled. We actually had a big one planned on the very day they decided to declare the lock down here in Belgium. However, we didn't to be complaining and instead we tried to think about what could be done and how we could try to turn this whole situation to our advantage. We thus started heavy writing sessions and new songs such as Abyss came out of it.
6. What's your take on the current state of Rock/Metal?
In terms of style, we feel like the heavy rock side of music has disappeared somehow. Nowadays if you go to a smaller fest with up and coming bands, you either get super soft pop-rock bands, or ultra-violent metal subgenres. To us there is really an empty space in between these two extremes. That's where most of our favorite bands from the 90's and early 2000's used to be, and that's where we want to stand.
7. What's the current music scene like locally there in Belgium?
As described in question 6, it seems to be either soft pop or brutal metal with no middle ground and there is no clear rock scene. On the one hand it makes it sometimes hard for us to find events where we can fit in terms of style, but on the other hand it makes us clearly stand out and be noticed by the audience in a positive way.
8. What's your take on the royalties that streaming services pay out to artists?
Artists can be paid? That's amazing, we should tell everyone! Seriously though, streaming makes it easy for artist to be spread across the world and that's a great thing. However, unless you're making millions of streams there's no way you can get a decent amount of money from it.
9. What's next for Cellar Twins?
A new single will be released by the end of May 2022 and it will definitely make some noise both sonically and visually as it will show our take at some touchy questions. Stay tuned for that on our Facebook and Youtube pages! Also, we have a few national and international gigs coming up in the next months, so expect to find us in Belgium, Hungary, and in the US!
10. Any shoutouts?
We'd like to thank David Bendeth and Ted Jensen for the incredible work they've put in our single "Abyss" as well as all of our ever-growing fan community for their love and support! You guys are the best !