Circadian Lapse (Progressive Metal) - Stanhope, New Jersey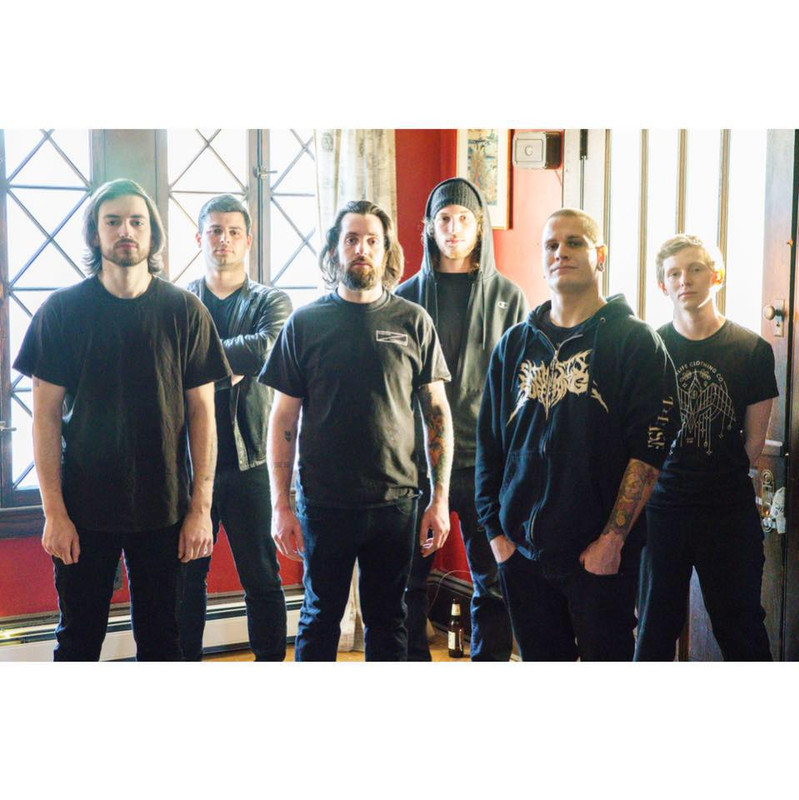 Circadian Lapse is a new progressive metal band formed in Stanhope, NJ. Since the early months of 2016, the group has been relentlessly grinding to put out new material and meet new faces. They've played shows throughout New Jersey, put out two singles, including a music video, and wrote and recorded a full length record. Their debut album, "A Suppressed Existence", is available now on Itunes, Spotify, Bandcamp, Youtube and most media platforms.
Upcoming Shows:
12/12/18 - Stanhope House - Stanhope, NJ
12/31/18 - BoonTunes - Boonton, NJ
"A Suppressed Existence" Album Review
A few months back, New Jersey based Progressive Metal band Circadian Lapse released their "A Suppressed Existence". Let us tell you why you need this album in your life if you're even remotely into Metal. The opener "The Chemistry of Division" gets started by way of quite a diddy of a guitar riff which then explodes into a fury of Progressive Metal sound. The head bang appeal is off the charts with the track as the breakdowns and melody drives the blistering track. "Misstep", the lead single, is hard as nails. The breakdowns are vicious, the melodies soar and the technicality of the instrumentation are top notch. The track will surely get the mosh pits moving at live shows. "Semantics" is the shortest track on the album. The track is fast, heavy and unrelenting. It's pure adrenaline at its best in music form. "Invisible Council" cranks the heaviness up to 11. The Between The Buried And Me comparisons are strong on the track as veers in and out of waves of Progressive Metal/Metalcore. "Mouth Breather" doesn't waste any time in getting started. The track pushes the album to new heights with its melodic tendencies and heavy as hell breakdowns. "Catharsis" chugs along at a nice pace. The early Every Time I Die influence is heard on the track as different heavier genres blend nicely for an easy to listen to track. "A Sentence Sentenced To Run On" starts off slow but the slow burn culminates in pure chaos. It's a nice slowed down that that;ll take some listeners by surprise. "Demon Box" isn't messing around. It's probably one of the heaviest tracks on the album. It has shades of Death Metal, Progressive Metal and even a dash of Metalcore. It's truly something to listen to as a fan of Metal music. "Introvert" is the only track that clocks in over five minutes and it doesn't disappoint. The track is probably one of the most melodic tracks on the album. It still packs a mighty punch though, so be warned. The closer and title track "A Suppressed Existence" opens with a fantastic guitar riff and doesn't let go once it sinks its teeth in. The track is pure Circadian Lapse and that's never a bad thing. Be sure to pick up this album if you need some high quality Progressive Metal in your life.
Verdict:
Circadian Lapse's newest album should be a delight for any fan of Progressive Metal music.
-Interview- (1/12/18)
1. How did you get started with music and how did you develop your sound? Who thought of the name "Circadian Lapse" and is there any meaning behind it?
We've all been playing in bands since we were youngins. Most of us were in the final chapters of previous projects while Circadian Lapse was just starting, so the pieces just kinda fell together for us. Some of our bands even played shows together before Circadian Lapse. Not to say we didn't have our troubles finding the right lineup. We didn't try to force the sound. We all have different styles that just seemed to mesh the more we played together. Ryan came up with the name. It refers to our biological cycles, and how we sometimes feel a disconnect from life.
2. What do you want people to take away from your music?
It's not a bad thing to feel angry or frustrated, especially in the early stages of this age of anxiety. We want to be your outlet so you're not taking it out on each other.
3. How would you describe your sound to the average listener?
An eerie mixture of melody and brutality. We're somewhere in between melodic Metalcore and Deathcore.
4. Who are three bands you'd like to tour with?
Between the Buried and Me, Every Time I Die, or Erra to name a few. But there are just too many awesome bands to list everyone we want to play with.
5. What are your three desert island albums that you'd never get tired of listening to?
Between The Buried And Me - Colors, System of a Down - Toxicity, or Veil of Maya - ID. Again, there are too many albums we love to list them all.
6. What's your take on the current state of Metal?
It feels a bit saturated at times, but there are a lot of great bands on the rise. The key for us to keep the genre fresh as bands is to hone our own sound, rather than chasing fleeting trends.
7. What's the current music scene like there in New Jersey both locally and state wide?
It's alive and well. As we stated before, it's a bit saturated, but there's great music out there. Circuitry, Ocean of Illusions, Sentinels and Planetary Alignment are a few bands we like if you're looking for some new underground music.
8. What's your take on legal/illegal music downloading?
The general consensus is that we don't care. There's so much music out there that you would have to spend a fortune to hear it all. Bands will complain that they're not making money, but the internet also gives us infinite opportunity to reach the people who will support our cause.
9. What's next for Circadian Lapse?
We are currently working on demoing our new album, and the plan is to hit the studio by this spring. In the meantime, we'll be booking plenty of shows in the Tri-State area, and working on setting up a summer tour.
10. Any shoutouts?
The moms and the haters.