Cotter (Pop Punk) - Columbus, Ohio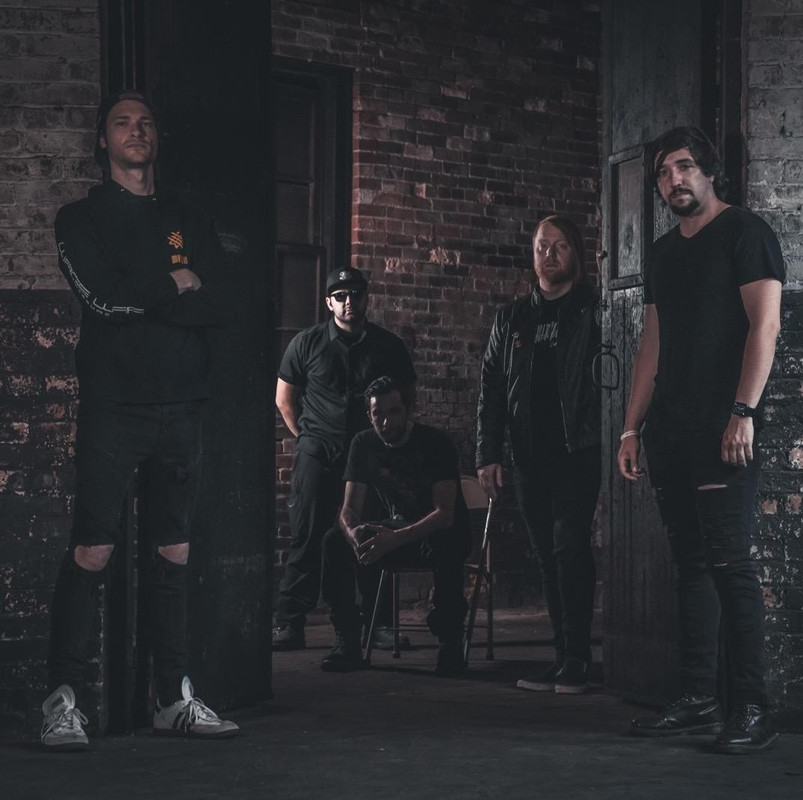 A chilly December evening, Columbus, Ohio: several people loiter outside a local venue, smoking and chatting, bundled in dark hoodies and jeans. Inside, amps can be heard buzzing to life, and glasses clink over excited shouts and greetings. Old friends rush across the open floor in Chuck Taylors while the band sound checks – and all at once everyone feels the nostalgic vibrations and heartwarming glow of an emo-revival.
Cotter, who's namesake was taken to honor a dear friend who lost their battle with depression, began as an acoustic duo in the Summer of 2019; after five years of musical collaboration between founders Howard Mesharer and Zach Lukkarila. After Halloween, they teamed up with Kyle Spears (guitar), Andrew Brzeczkowski (drums), and Ethan Geist (bass) to round out the full band lineup. By the end of the year they were playing their very first show to a crowd of 200. Cotter tackles the spectrum of human emotion - abuse, love, anger, and happiness. Their catchy and personal lyrics range from first dates to struggles with mental health, pulling at their fans' heartstrings only the way beloved classic emo tunes can.
In these dark times of 2020, we all truly need a little love in the time of Cotter. Derailed by COVID-19, but never discouraged, they recorded their first EP in the unusual Spring and Summer of 2020. Like much of the world they spent time reflecting on their roots and what makes them unique as artists; pouring all this stirred, yet unavoidably static emotion, into their music.
Their first studio release will be available across several platforms in October 2020. If you still flip your hair to classic songs by Yellowcard, A Day to Remember, and Mayday Parade, give your ear holes a treat and add Cotter to your playlist. You won't regret it.
Upcoming Shows:
More shows coming soon.
"Keep Driving" Single Review
The track begins with a Written By Wolves like opening before driving forward with a traditional Pop Punk flair. The New Found Glory vibes are strong as it veers to the soaring bouncy chorus. The chorus feels a bit disjointed with the vocals trying to mesh with the instrumentation. The bridge dips into a more melodic instrumental and vocal style that builds quite rapidly before erupting back into the chorus to close things out.
Verdict:
Cotter's newest single is a change of pace single that looks to shine bright.
"On Sunset" EP Review
The opening track "Chicago Handshake" starts off a bit slow before blasting into The Wonder Years type sound. There's a slight bounce to the track at times and there's a dynamic layer of guitar hidden in the background. The bridge builds and builds with some additional vocals, sing alongs ad a breakdown to close things out. "Clumsy" is pure energy. The track gets the pace at a full clip and shows the true talent of the band perfectly with its ultra catchy sound. "Cigarettes & Razorblades" has shades of Fall Out Boy to it. The driving riffs along with the melodic vocals help create a radio friendly track that should be a hit with fans. "Blackout!" keeps the energy high and the top tapping appeal off the charts. There's some gang chants on the track to build some depth. Overall the track keeps the natural sound flow moving. The closing track "Mind Your Head" is a near five minute track that has a lot of layers. The track oozes emotion and should be a great closer in a live setting.
Verdict:
Cotter deliver the goods with their newest EP.
-Interview- (12/30/20)
1. How did you get started with music and how did you develop your sound? Who thought of the name "The Fear Within" and is there any meaning behind it?
All of us got started with music on our own, 5+ years ago for each member. Our sound developed around the idea on which this band was formed - things may not be okay right now, but at some point they will be. I suppose 'emo' is just the natural result of that emotion. Beyond that, it came down to the primary influences of our two main songwriters, Howard and Zach, with many of their influences overlapping. The name 'Cotter' came from an old friend of Howard's that unfortunately lost her battle with depression. It's his hope to never see that happen again
2. What do you want people to take away from your music?
Primarily, we want people to understand that it's okay to feel not okay. That what you're experiencing isn't unique, in the best way possible. We're out here, we feel your pain, and we're a community with open ears. To support one another through their trials, and to not shun anyone away for feeling different. All-in-all, it's okay to not feel okay.
3. How would you describe your sound to the average listener?
Emotional rock, for sure. All of our songs deal with something heavy. There are few songs that you'll hear from us on your morning commute playlist, but we're always going to be there when you're feeling down.
4. Who are three bands you'd like to tour with?
This varies between band members, but to list a few: Microwave, Mayday Parade, Jason Lancaster, A Day To Remember, Bad Religion, Four Year Strong, and Coheed and Cambria. Narrowing down that list is hard - there's just so many influences coming together, and we hope that shows in our music.
5. How has Covid affected what you do as a band?
COVID was originally a sore spot for us - we had a show planned a week out, then everything shut down. Instead of giving up, we decided to take the energy we had for shows and turn them inwards; it wasn't long after everything shut down that we had plans to release our EP. We worked to get our first round of merch sold. We did livestreams. We did everything we could to reach out to the small community we've built and never gave up.
6. What's your take on the current state of Pop Punk?
Pop Punk is in a state of resurgence and we want to be at the forefront. As millennials get older and the idea of mental health becomes more palpable to the public, pop punk is going to soar. We're doing our part to foster a small community of pop punk bands around Columbus.
7. What's the current music scene like there in Ohio?
The music scene in Ohio needs work. It needs comradery. After the EP was released, it's been a focus of ours. Not for any band-related gain, but to have a united pop punk scene here in Ohio, we're all going to do better in the long run
8. What's your take on the royalties that streaming services pay out to artists?
Honestly? We're unfamiliar with the royalties paid out by subscription services (although we wish that was a problem we have). We've yet to see any revenue.
9. What's next for Cotter?
Developing our sound is at the forefront of our next move. Writing more intricate and involved music. Beyond that? Reaching everyone we can possibly reach.
10. Any shoutouts?
Shoutout wise, I know we'd all like to thank Will Deely of Heavy Things for giving us our first shot in a show and believing in us. Brave The Sea was wonderful to play with, and we'd like to give a huge thank you to them too.