Cxpital (Indie/Alternative Rock) - Indiana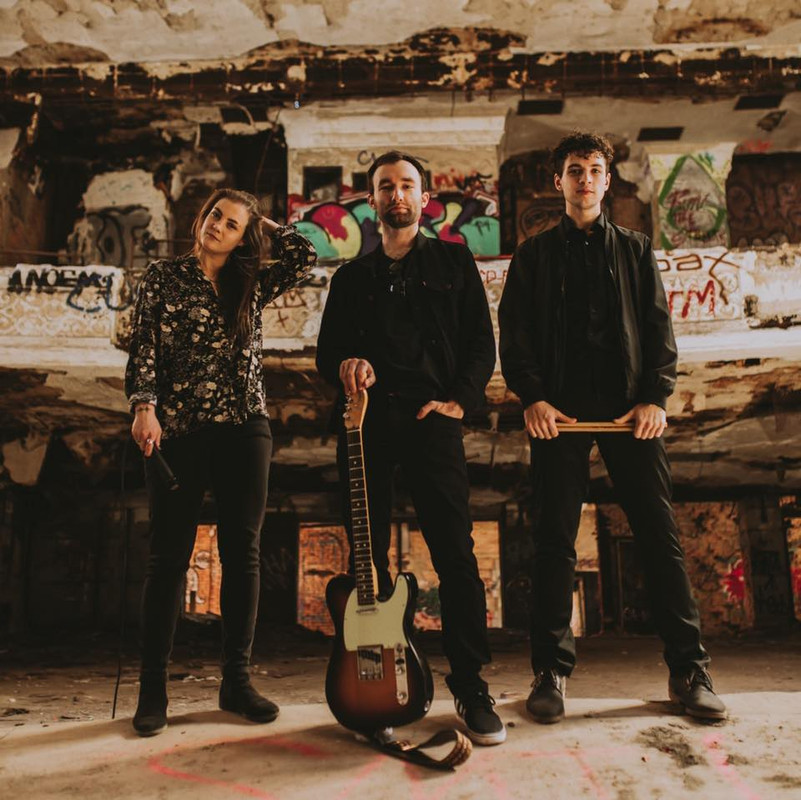 Cxpital is a 3-piece Indie/Alternative Rock band from the region of Northwest Indiana, USA. The band consists of drummer Benji Grimler, and lead guitarist Tyler Maximoff and lead singer/bassist Lucie Ashmore.
"Impostor" EP Review
"Grace" builds melodic ambience in its opening as the riffs and vocals go hand in hand in capturing the essence of melody. The track breaks through around the one minute mark with its soaring chorus. The bridge features more melody and a build back up with the chorus and some awesome guitar work to end the track on a high note. "Georgia" opens with a catchy guitar riff before blazing forward into the first verse. The guitars shine on the track for sure as the vocals lay down some tremendous depth throughout. "Made My Bed" opens with melodic vocals before the track erupts with an Alternative Rock wall of sound. The bridge dips down to a more laid back tone before building back up with a ramp up of the chorus. "San Francisco" is upbeat and proves why it was chosen as a single. The steady verses keep things extremely melodic and easy to sing along with. The chorus features a nice tempo and is extremely dance friendly. Later in the track features some stellar guitar work. "Okay" takes a journey down a more emotionally (mostly) acoustic path to close things out. The track bares its soul as the passion pours out effortlessly.
Verdict:
Cxpital have an Indie/Alternative Rock EP here for the ages.