Dark Agenda (Metal) - Cedar Rapids, Iowa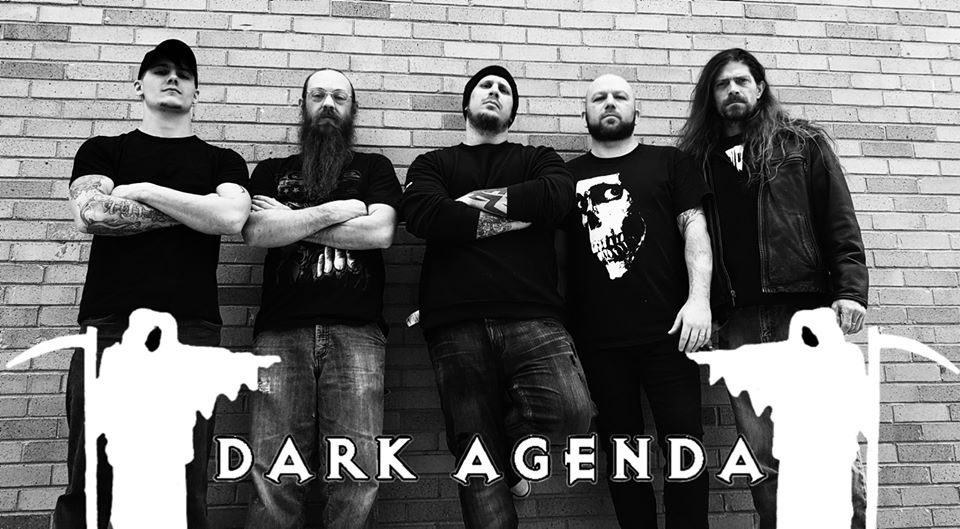 We are Dark Agenda, we are a representation of a belief and a way of life that defies the masses. We dare to be different, to think different. A world without darkness doesn't exist, although darkness is often overlooked. It is in this darkness we find solace and belonging. We are its disciples and we intend to deliver it's message onto thee. With our aggressive thrash style riffs to our soul piercing melodies and haunting vocals. Our mission is to take you for a metal musical journey through the deepest abyss of your mind, body and soul. We are a brotherhood and an ever growing legion that strives to represents the voice of the voiceless. This is our Agenda and through your Darkness we rise.
Upcoming Shows:
More shows coming soon.
"Dark Agenda" EP Review
The EP starts off with "Alone" with an almost early Metallica sound. The screeching guitars and the more traditional Metal sound welcome the listener to that throwback era nicely. The guitar solo later in the track is excellent. "Outer Skies" keeps the breakneck pace moving along at a full clip. The track goes all in and shows its vocals and instrumentation is hard, heavy and catchy. "See You In Heaven" slows things down a bit as its a more emotional track. The more melodic track will bring out the lighters for sure at a live setting and really tugs at the listeners heartstrings. "Vampire" brings back the upbeat energy of the opening track with a shotgun blast of Metal to your earlobes. The track is fast, unrelenting and features a subtle guitar solo that adds a layer of depth. "Will You See Me" features melodic guitar work that's top notch and memorable. The driving riffs, melodic vocals and toe tapping pace has this track screaming single loudly. The closing track "Genesis" saves the heavy of the heavy tracks for last. This is the track that will induce mosh pits as soon as someone hears it.
Verdict:
Dark Agenda show enough grit and confidence that makes their EP shine bright.