Days To Come (Rock) - Albany, Georgia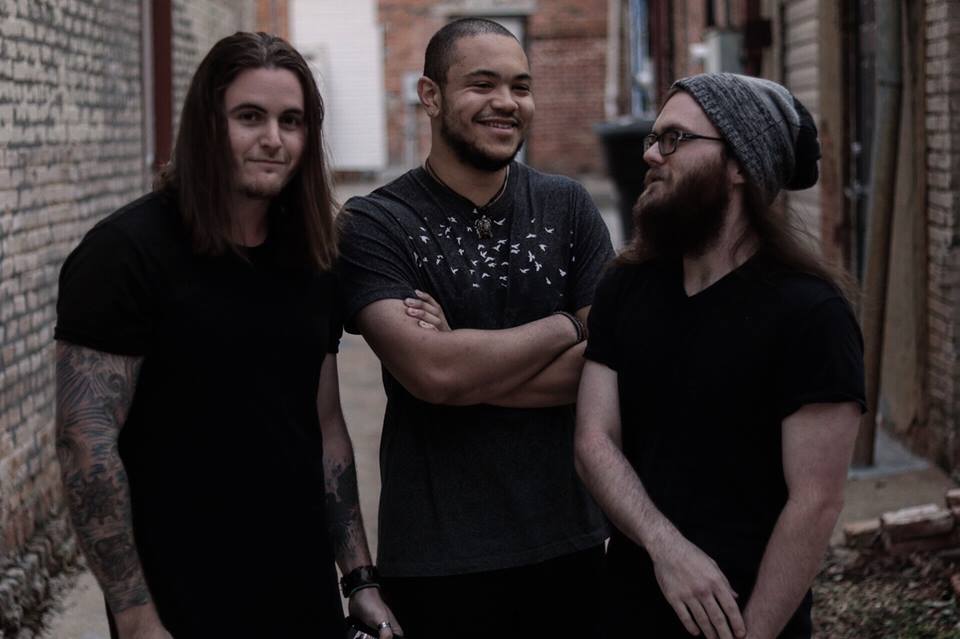 Days To Come is from the "Good Life City" of Albany, GA and since their formation in early 2014, they've taken the area by storm. Striving for professionalism and honesty, DTC focuses on solid songwriting and high energy live shows as well as growing and maintaining their fan-base by interacting via social networking.
In July of 2016, DTC released their first EP, Subsist | The Art of Survival (2016). Touring throughout the southeast states over the rest of the year and into 2017 in support of their release, the band continues to put in the work required to advance their career. Partnering with booking agency Blind Anxiety Entertainment, DTC stays on the road as much as possible.
The band is currently working on their next record to be released November 2018.
Upcoming Shows:
9/28/19 - Mule Camp Tavern - Gainesville, GA
"Wolves" Single review
Fresh off their critically acclaimed "Siren" single, Days To Come are back at it with their new Rock anthem "Wolves". The single starts off with some driving riffs and melodic vocals that tear straight into the first verse. The chorus kicks in but the listener is already hooked. The sing-ability of the chorus is off the charts. The instrumentation is straight up Rock and should instantly cling onto any and all listeners of the Rock genre. The build of the bridge gives way to an eruption of the chorus as it closes out the track with a punch.
Verdict:
Days To Come have done it again and created a Rock masterpiece.
"Siren" Single Review
Days To Come are from the Rock hotbed state of Georgia and with their new "Siren" single, they continue the trend of keeping Rock music alive and well. The single kicks off with the unique vocals and sets things off properly. The crunch of the instrumentation mixed with the melodic vocals make it very easy to get into. The guitar solo halfway in is a real treat! The build back up after the solo is very methodical until the next solo hits. The chorus kicks back in to close things up in style. The track overall is five minutes of just pure, adrenaline filled Rock music that is sure to keep the genre pumping for quite some time yet.
Verdict:
Days To Come's newest single is a must listen for fans of Rock music.
-Interview- (11/26/18)
1. How did you get started with music and how did you develop your sound? Who thought of the name "Days To Come" and is there any meaning behind it?
Justin - I grew up in a musical household. I started playing the guitar when I was 17 and started singing when I was 20. One of my biggest musical influences is Alter Bridge. I dig the dynamics between the heavy tones and melodic cleans. I'm a sucker for melodies and I'm constantly trying to challenge myself to improve and grow as a songwriter.
I thought of the name Days To Come one day while I was at my day job. I was frustrated because we had all of the pieces to form a band except for a drummer and it is always so difficult finding a drummer! I knew that we would eventually find one and everything would work out in the future, but that moment of frustration gave birth to the name.
2. What do you want people to take away from your music?
Jalen - I want the listener to understand that each of our songs can be interpreted differently and that the same song can help through several emotions.
3. How would you describe your sound to the average listener?
Brandon - We're continually developing and working towards what "Days To Come" sounds like, but I want to be able to say that we have pop styled, catchy vocal melodies layered with intricate music supporting it. Basically pop-prog.
4. Who are three bands you'd like to tour with?
Justin - Alter Bridge, Nothing More, and Red Sun Rising.
5. What are your three desert island albums that you'd never get tired of listening to?
Brandon - Tesseract / Altered State. Plini / The End Of Everything. Voices From The Fuselage / Odyssey - The Destroyer Of Worlds. I listen to each of these albums fairly often, and each time I listen, I'm constantly finding new things within the songs and throughout the music.
6. What's your take on the current state of Rock?
Jalen - It may not seem as big of a deal as it was, but the rock genre will never die.
7. What's the current music scene like there in Georgia both locally and state wide?
Justin - The Georgia music scene seems dominated by country and rap. There are great rock/metal bands, but we're definitely in the minority. Over the years, I've seen bands come and go. I hate seeing talented artists and bands give up, or break up, due to a lack of support, communication, or forward momentum. I'm a big believer in the power of consistent, hard work, and I'll always support a hard working group.
8. What's your take on legal/illegal music downloading?
Justin - We live in a culture where art, in its many forms, is expected to be free. The listener will continue to find ways to get music for free and we, as artists, need to find creative ways to deal with it, rather than simply complain that it is happening. I've never downloaded music illegally, but I'm definitely in the minority. Business is always changing and any smart business will adapt to meet those changes.
9. What's next for Days To Come?
Jalen - Next year is going to be the busiest we've been with tours and upcoming projects that we can't wait to share with all of you!
10. Any shoutouts?
Brandon - We appreciate our family, friends, and fans for continually supporting us throughout this journey. We appreciate all of the kind words, warm meals, beds (and couches), and love. Justin and I have been together since 2013 and the experiences we've had on the road have only made us stronger. We're very excited to have Jalen on board with us and we're looking forward to a busy 2019! New music coming soon!
Jalen - I wanna thank my mom and my sister for keeping me on the right path. I appreciate you both so much.
Justin - I'm grateful for my wife and son, my parents, and Brandon and Jalen. I'm so thankful for our families, our friends, and fans. We wouldn't be anywhere without your continued support and love. I'm thankful for the opportunities God has given me and I'm so excited for 2019!
Days To Come - We want to thank our endorsers - Curt Mangan Strings, InTune Guitar Picks, Spectraflex Cables, Xcel Drumsticks, and Dirtbag Clothing. We want to thank our booking agent, James Cripps with Blind Anxiety Entertainment, for the years of support he's given us. We want to thank our management team at Crown Artist Development. We want to thank Charlie and Jennifer Goodson at Georgia Pen Company for continually, consistently, providing for us and supporting our endeavors. We want to thank Eric Ball and his team at Venum Vapur for all of the love over the years. We want to thank Carlton at the Albany Herald, Brian and Joe at Rock 98.9, Sam at Rock 106.9, and Alison McCorkle at the Oglethorpe Lounge for being such an avid supporter of live, original, independent music.