Dead Reckoning (Metal) - Columbus, GA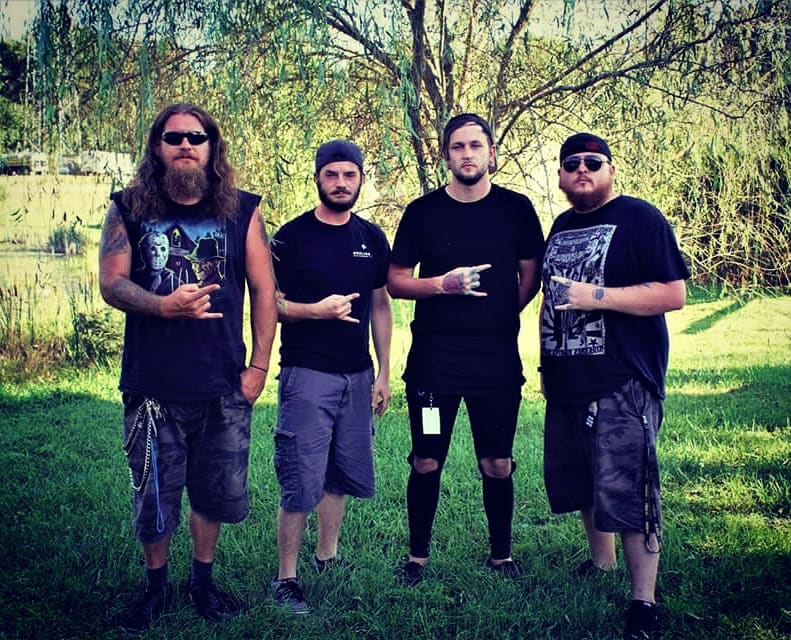 Fighting their way through a World in Flames. Dead Reckoning is an American Metal band on a mission! Formed in Columbus GA late 2012 with a vision to fuse the many sub genres of metal into one unstoppable force! The quartet is now preparing for the release of their upcoming album Rise of the Fallen and several subsequent U.S Tour!
Originally formed by guitarist Mike "K-OS" Spriggs, at the time an Active duty soldier, the band has fought hard to keep a military-like sense of pride! Now with bassist Brian "Brayne" Silverstein, drummer Ryan Lake and lead vocalist Jeffery "JP" Pryor the band takes the heavier edge bringing back shredding guitar, thundering bass, dynamic drums and unique and powerful vocals with a high energy live show that takes metal back to its kick ass roots while charging into a new era of brutality.
Upcoming Shows:
More shows coming soon.
"Forgotten Dead" Single Review
After a lengthy audio clip of Ronald Reagan's speech to start off the track, it really ramps up with instrumentation that backs the clip. Nearly two minutes later, the clip gives way to the devastation that the band lays down via a crushing breakdown akin to early Lamb Of God. The blazing riffs keep coming at a full clip as the brash vocals keep things going strong. Halfway in, the track takes a turn with an incredible breakdown and even more amazing guitar solo. Six and a half minutes of outstanding Metal is what Dead Reckoning bring to the table. Metal fans, get ready for your new favorite band.
Verdict:
Dead Reckoning show no mercy with their latest single "Forgotten Dead"