Debt To Nature (Rock) - Buffalo, New York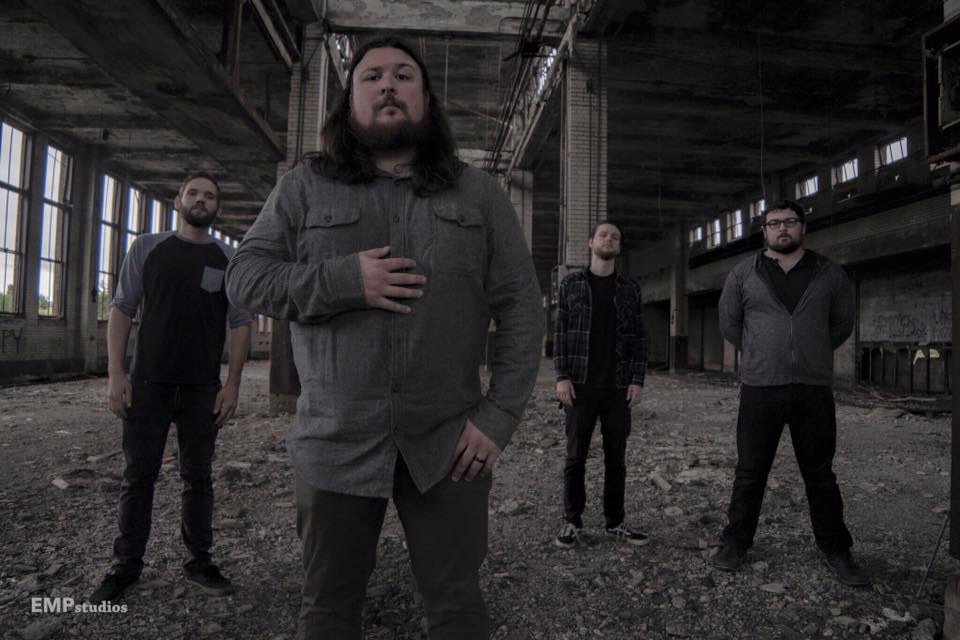 Upcoming Shows:
More shows coming soon.
"Dark Days" EP Review
Debt To Nature are a Rock band from Buffalo, NY who recently released this six track EP to help make their mark on the Rock world with their signature style. Let's dive in and see what they're all about. The opening track "All My Heroes Are Dead" opens up with bass lines and guitar riffs before exploding in a ground trembling high energy pace. There's a slight Post Hardcore sound to the track as it cranks up to 11 with its highly melodic, emotional vocal style mixed with the controlled chaotic instrumentation. It's quite the opener and really helps set the tone for the rest of the EP. The end of the track is just bonkers! "We Were Kids" is an uplifting track that's infectious in all the right places. The track is four minutes of pure bliss as the energetic sound brings together the sounds of Letlive, Foo Fighters and Title Fight. "Giants" has an opening that builds before erupting into a hard hitting Rock sound. It's the first single off the EP and perfectly showcases why as the track speeds through its near three and a half minute length with an undeterred determination. The track is catchy as hell and needs to be heard right away! "Dark Days" is a driving tour de force of a track. The talent of the band is on full display and they knock it out of the park with the track. The blistering guitar solo puts the cherry on top. "Tom Hanks" is a romp through the backwoods of the Alternative Rock sound. It's more uptempo and keeps the energy at a high clip. It's near impossible not to get your head bopping along or tapping your toe to the track. It's that damn good! The breakdown during the chorus and stellar guitar solo brings it all together at the end to make a masterpiece that even the real Tome hanks should be proud of. The closing track "Bloodletting" has a slightly different sound that the previous tracks. It features more melody and more chuggery. The track is a true testament to how deep they can go with their sound. At this point, the listener has no choice but to yearn for more and more from the band. This is a truly remarkable EP that you'll be listening to on repeat for some time to come.
Verdict:
You need this EP from Debt To Nature in your life. You won't be disappointed.
-Interview- (5/29/17)
1. How did you get started with music and how did you develop your sound? Who thought of the name "Debt To Nature" and is there any meaning behind it?
Individually we have all played in bands for years. Debt to Nature actually started as a solo project of Mike's. The name is a way to describe dying, aka "paying your debt back to nature". When Josh and Nate came into the band we really began to develop the heavier Rock sound. That's when we started to write our latest EP "Dark Days".
2. What do you want listeners to take away from your "Dark Days" EP?
We want our listeners to have a record that they can relate to parts of their own life. Take what they can from our experiences and above all a record they can just enjoy.
3. What can people expect from your live show?
High energy. Fun. Your better be prepared to sing.
4. What's your favorite track to play live?
"All My Heroes are Dead" and "Tom Hanks".
5. Who are three bands you'd like to tour with?
Foo Fighters, Manchester Orchersta, and Pentimento.
6. Any crazy show stories?
We once played a show for a local radio station at a biker bar. We were on a bill with a TON of hair Metal bands. After we played the DJ from said radio station came up and shouted "Fuck yeah! This is Death By Nature and they fucking rock". Everyone cheers and starts chanting "Death by Nature and Death to the Government" We decided that it was best not to correct them.
7. What's your take on the current state of Rock?
Seems like Rock is fading a little bit. There are some great Rock bands still around but in our area Alternative has really taken over.
8. What's the current music scene like there in New York both locally and state wide?
Our local music scene is mostly metal and alternative bands. We do have some friends in bands around here that have been gaining a big following.
9. What's your take on legal/illegal music downloading?
Download it. If you want to hear us that bad and go out of your way to download it, feel free.
10. What's next for Deb To Nature?
We are writing for a follow up to "Dark Days" as of now. We will also be hitting the road this summer/fall to tour the "Dark Days" EP.
11. Any shoutouts?
Jay Zubricky from GCR for helping us put out a killer record, EMP Studios for working with us to make the "Giants" music video and anyone who has ever listened to our music.