Designing Creation (Metal) - South Carolina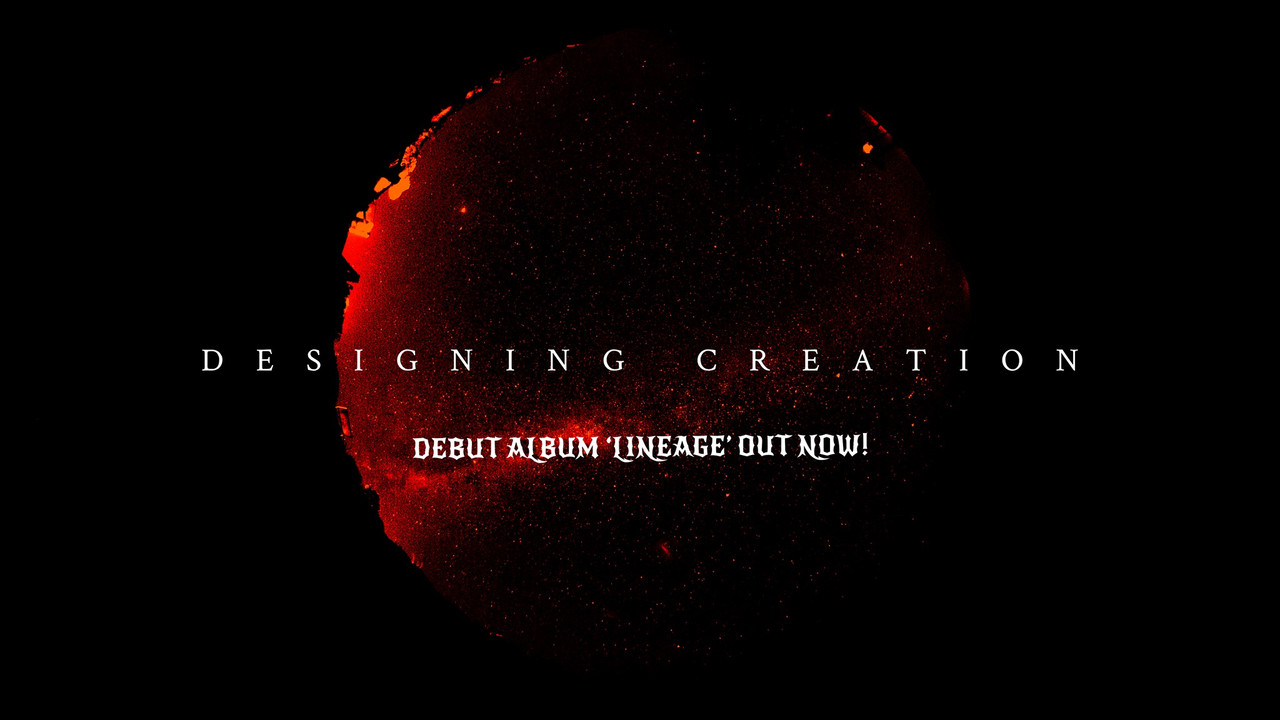 American Metal band from NM, SC & TX. Debut album 'Lineage' out now on all major streaming apps. Produced, mixed and mastered by Cory Brunnemann in San Antonio, TX.
"Lineage" Album Review
"1918" unleashes fury from the get go. The track blazes a path forward with its tenacity and intensity. The track brings with it an early As I Lay Dying feel as the riffs swirl around some truly aggressive vocals. It's an opening track that grabs the listener right away and doesn't let go. "Us vs Us" continues the breakneck pace set before it. The track brings the breakdowns for sure and will induce some serious headbanging throughout. "Black Thursday" starts a little slow before blasting right into the Melodic Metal sound and breakdown. The track drives forward with a delivery that commands attention with its riffs and chaos. "Railsplitter" is an ambient interlude track that builds atmosphere within its one minute length. "Bootlegger" brings back up the frantic pace. The track is fast, unrelenting and has circle pit rage written all over it. "Galveston" sounds like a companion piece to the previous track. There's similarities and feels like a continuation with its riffs and overall sound. "The Murder Castle" could be a single. The track gets to the point and keeps the intensity as high and direct as ever. The Metalcore vibes are super strong and the breakdowns are bonkers. "Purple Heart" is another one minute interlude that helps break up the pace a bit before the next track comes in. "Colonists" has the goods to appeal to any fan of Metal. There's not much by way of clean sung vocals but the riffs are top notch and the vocals have that passionate harshness that hits heavy and often. "Colt 1851" is a near five minute trek through the Designing Creation wilderness of sound. There's a ton of depth and layers on the track and would be really easy to get lost in and enjoy the true talents that the act has to showcase. "Alien" is quite the closer. From the opening breakdown to the last note, it'll make the listener hit that repeat button as soon as it's over.
Verdict:
Designing Creation have a gem of an album here that looks to make a mark on the Metal world.
-Interview- (6/13/21)
1. How did you get started with music and how did you develop your sound? Who thought of the name "Designing Creation" and is there any meaning behind it?
I (Jordan Parker / guitarist) grew up on music, started playing bass when I was in high school, mostly punk rock songs and eventually moved to guitar in the early metalcore movement. Designing Creation was a random thought one night and kinda means the same thing. You have to design something in you head before you create it.
2. What do you want people to take away from your music?
Our debut album is 100% about American history, so I hope they feel educated after listening to our album!
3. How would you describe your sound to the average listener?
Heavy, fast, melodic.
4. Who are three bands you'd like to tour with?
Killswitch Engage, August Burns Red & As I Lay Dying.
5. How has Covid affected what you do as a band?
Considering we're pretty much an "internet band", it didn't affect us at all.
6. What's your take on the current state of Metal?
Sad. Wish more people enjoyed it for sure.
7. What's the current music scene like there in your respective states?
Not 100% sure, been in SC for a year and haven't been to a show yet.
8. What's your take on the royalties that streaming services pay out to artists?
At least bands/musicians are getting paid for streams! Could be a lot worse.
9. What's next for Designing Creation?
Going to write another album for a 2023 release.
10. Any shoutouts?
Shout outs to So It Begins & Cory Brunnemann!