Devil Be My Judge (Thrash/Doom Metal) - Kentucky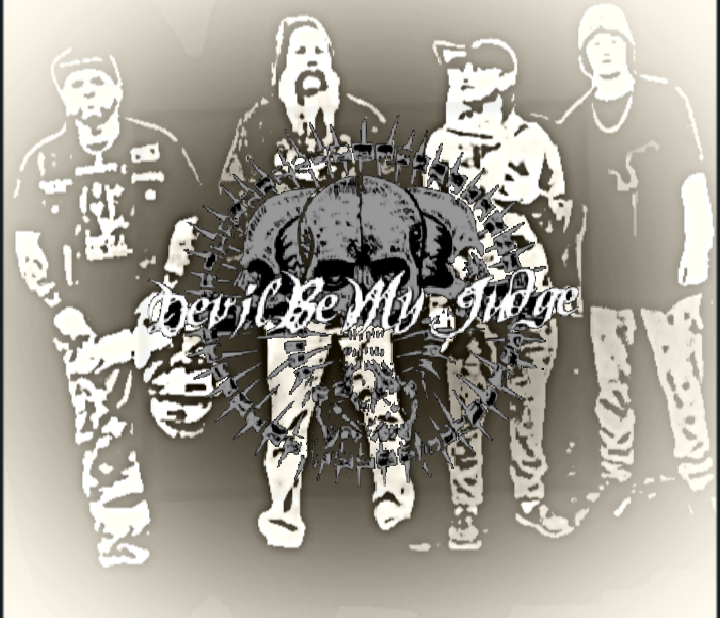 Devil Be My Judge is a Thrash/Doom metal band based out of Louisville KY and was formed 5 years ago by frontman Dave Woolums. Dave and guitarist Ricky Biking went through various lineup changes before finding drummer Kamron Dickens and Bass player Cody Spaits. Playing with this lineup for over a year Dave was approcched by Pavement Entertainment's Layne's Calling guitarist Chadwick Pryor about a possible side project and Dave suggested that he joined Devil Be My Judge. Chadwick Pryor is endorsed by Dean Guitars.. Legendary Pickups.. Dirtbag Clothing and PigHog Cables and is a seasoned vet of the metal scene. With a powerhouse lineup it was time for Devil Be My Judge to hit the studio to record their debut single"Pig" and start working on a upcoming E.P. set to be released in the spring. With a solid recording and momentum in their corner Devil Be My Judge signed with From The Depths Entertainment in December of 2021.
"Pig" Single Review
The track begins with an eruption and cranks right in to the high octane, Metal wall of sound. The driving riffs and grooves dominate as the riffs and vocals take aggression to new heights. There's a guitar solo at the midway point which gives way to a nice steady breakdown which should get the live crowd moshing along. The end of the track wraps up nicely and hits heavy with its instrumentation.
Verdict:
Devil Be My Judge packs a ton of intensity into their new single.
-Interview- (12/16/21)
1. How did you get started with music and how did you develop your sound? Who thought of the name "Devil Be My Judge" and is there any meaning behind it?
We all started playing music in our younger years. It's just something we are all passionate about and have worked on since we were teenagers. Dave Woolums (our vocalist) came up with the name and as far as meaning, it just means here we are. This is our sound. There are our words and feelings and judge us if you want. This is who we are!
2. What do you want people to take away from your music?
We want people to know that thrash metal ain't dead! Our influences molded our teenage years and our taste in music, such as Pantera, Crowbar, Slayer, and Judas Priest.
3. How would you describe your sound to the average listener?
Our sound is a scooped midrange punch to the throat with groove and doom!
4. Who are three bands you'd like to tour with?
Three bands we would love to tour with are Crowbar, Philip Anselmo and the Illegals and Down.
5. How has Covid affected what you do as a band?
It honestly didn't slow us down. We played local shows and did tons of writing!
6. What's your take on the current state of Metal?
We believe Metal is getting back to where it was in the 80s! Metal has meaning again and people are feeling it again!
7. What's the current music scene like locally there in Kentucky?
The music scene in Louisville, KY is amazing! There are so many great bands and you can catch a great show on any given night!
8. What's your take on the royalties that streaming services pay out to artists?
We honestly think the internet made it harder on musicians. Album sales, free streaming, it's great for promotion but it hits hard on records.
9. What's next for Devil Be My Judge?
We have a big year ahead of us. Our debut album, bigger shows, and travel. 2022 is going to be the Year Of The Judge!
10. Any shoutouts?
We want to give a shout out to all our Minions (our fans) for their support and to the companies that believe in us and our music like Dean Guitars, Legendary Pickups, Dirtbag Clothing, WBGear, Fireball Whiskey and to From The Depths Entertainment for accepting us!!!