Dig Two Graves (Rock) - New Jersey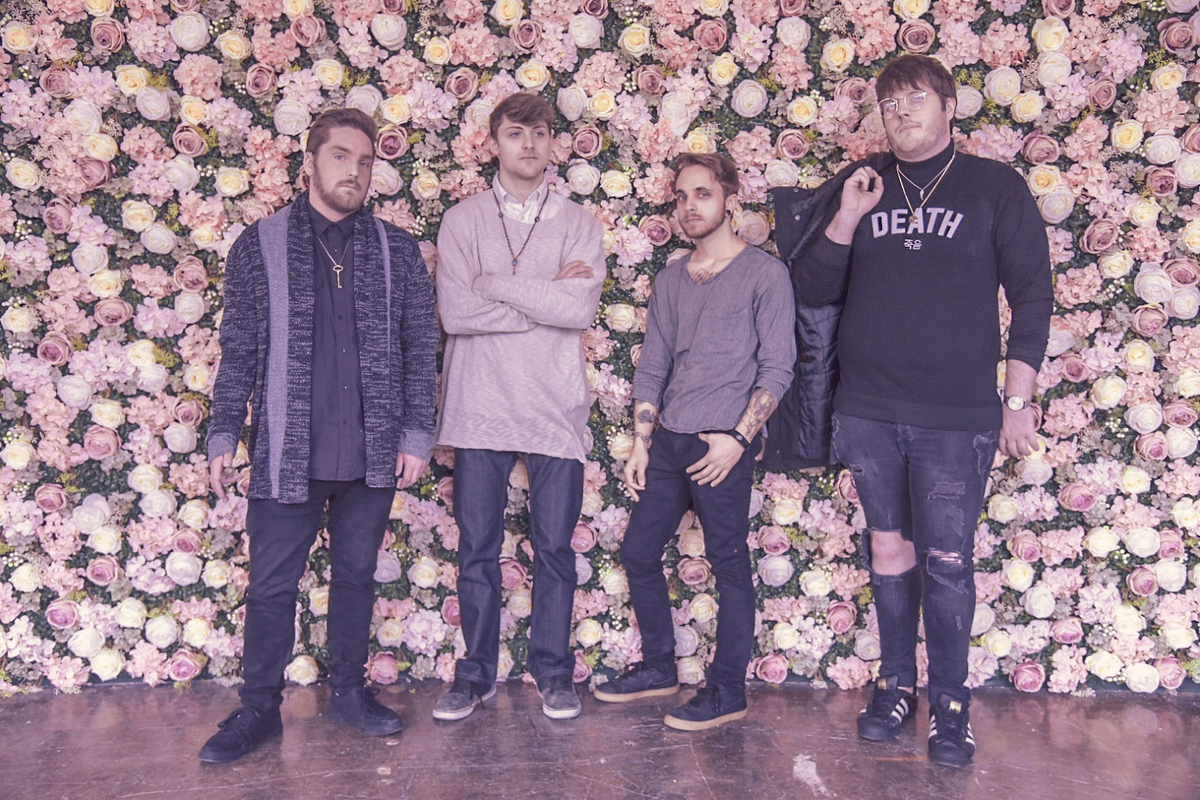 Dig Two Graves is a rock and roll outfit from New Jersey. Combining an eclectic mix of Progressive Metal, Djent, and atmospheric dream pop, the group has garnered acclaim from a wide variety of music listeners, in and out of their genre. The band just released their critically-acclaimed debut EP, "Deathwish." Since their conception in 2017, Dig Two Graves has been working tirelessly to separate themselves from the pack in a very crowded genre. By combining a variety of musical styles into their all too often, cliché-heavy genre, they hope to be a breath of fresh air to anyone that listens to them play.
"Deathspeaker" Single Review
The track starts off with some somber melodic riffs to set a more chilled atmospheric vibe before the darker Metalcore like tendencies kick in. The Bring Me The Horizon vibes are super strong as the haunting vocals and aggression go hand in hand alongside the melodic yet crushing instrumentation. That dynamic is what drives the track forward as it unleashes an awesome breakdown around the two and a half minute mark that takes the intensity up a few notches. The track dips back down once again shortly after into the more atmospheric Metalcore sound until it ramps back up again. The track certainly keeps things interesting around the four and a half minute mark it transitions into a bonkers breakdown that has to be heard to be believed. There's a breakdown that soon comes up after that breakdown and takes things even further. The last minute and a half is like early Between the Buried and Me as it has more melodic tones but still pulls off the technical Metalcore sound. The seven and a half minute epic single is a fantastic showcase of what the band are capable of.
Verdict:
Dig Two Graves lean further into their signature sound with their newest single.
"Deathwish" EP Review
"As Above" is a one minute opening intro track that builds atmosphere with its ambient setting. "Track 2" digs right in stellar riffs from the get go. The early Bring Me The Horizon vocals kick in as the instrumentation slows down a bit and more melodic, clean sung vocals kick in with the chorus. It's a more Melodic Metalcore like sound overall and brings with it vibes of early Bury Tomorrow. "Wick" begins with some crazy instrumentation before the vocals join the fray. The track twists and turns along with the vocals to create a more schizophrenic sound with its melodies, aggression and depth. The title track is next and it's probably the heaviest track on the EP. The breckneck speed is unrelenting and the Metalcore sound is strong with it. The live crown will eat this up in no time. "Iron Lungs and Paper Hearts" slows the pace down a bit. The track is more controlled chaos than the previous track. The steady pace and breakdowns are phenomenal (especially later in the track). "So Below" is a seven and a half minute closer that's epic in its delivery. The track unleashes fury in ways that only the band can and creates a stunning track to wrap up the EP with. Just like the rest of the EP, it's emotional, passionate, aggressive and doesn't hold anything back. This EP is from 2019 and the band has new music on the horizon, and we can't wait to hear it!
Verdict:
Dig Two Graves build a solid foundation for their signature sound with their "Deathwish" EP.
-Interview- (5/14/21)
1. How did you get started with music and how did you develop your sound? Who thought of the name "Dig Two Graves" and is there any meaning behind it?
Josh: I've always been deeply moved by musicians who can portray a sophisticated aesthetic in a way that comes across as sincere. Bands like Dir En Grey, X Japan, and The Gazette really shaped the way I saw music as an artform. I think my main goal for this project has been to find and establish who we are as musicians and put out the best product we can. And I think I thought of the name, but there isn't very much significance. I just thought it was fitting for the project.
2. What do you want people to take away from your music?
Kenny: I want them to listen to it, and be like, yeah this cool. We don't really have a message with it. People can find their own meanings in it.
Josh: I want them to think we're hot.
3. How would you describe your sound to the average listener?
Kenny: Heavy guitar, pretty piano, harsh vocals, orchestral.
Josh: I hope it comes across as atmospheric. That's really all I'm shooting for.
4. Who are three bands you'd like to tour with?
Kenny: Dropout Kings, Make Them Suffer, and Kero Kero Bonito.
Josh: The Gazette, Kero Kero Bonito, and Death Grips.
5. How has Covid affected what you do as a band?
Kenny: Not being able to play any shows has been rough but it looks like they will be happening again soon. We've been able to use the time to work on new music and content though.
Josh: We haven't been particularly curtailed.
6. What's your take on the current state of Rock?
Kenny: It's definitely interesting. There's so much out there that it has definitely gotten way more experimental and pushed the boundaries of what people thought rock was. It's a good thing and a bad thing.
Josh: I think it's great. There will always be new music for the new generations. Old heads are always gonna hate.
7. What's the current music scene like there in New Jersey?
Kenny: Not too sure about right now (post covid), but before it wasn't that great for us. Not many rock bands around, it's almost all punk. This can make it difficult to create relevant shows that the crowd will enjoy.
Josh: Wack. But there are a few really good bands. I very much enjoy Dumpweed, Elytra, and Drifter.
8. What's your take on the royalties that streaming services pay out to artists?
Kenny: It's wack. Please buy our merch.
Josh: Hot take, I don't think it's that bad. Stream our music.
9. What's next for Dig Two Graves?
Kenny: Keep your eye out for new singles, you never know when they droppin'.
10. Any shoutouts?
Shoutout Burger. If you know, you know.