Embracing The Enemy (Alternative Metal) - West Lafayette, Indiana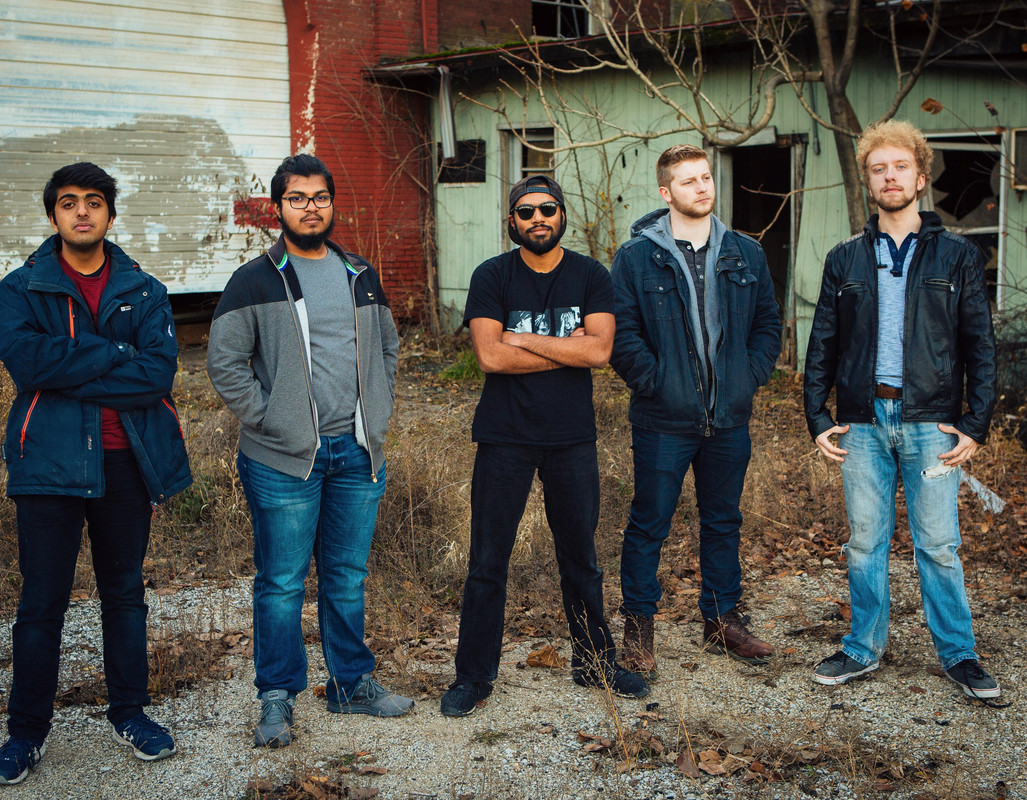 Upcoming Shows:
More shows coming soon.
"Monster" Single Review
Embracing The Enemy are back with their newest single "Monster". Let's dive on in and tell you all about it in our newest review. The track kicks off with a slow atmospheric build that finally breaks through at the one minute mark. The breakdown that ensues is a nice jumping off point which then soothes back down into more melodic vocals to start the first verse. The dual screaming/melodic vocals bring to mind the Nu Metal days. The guitar riffs are on point throughout as they create a whirlwind of ferocity. The guitar solo later is out of this world awesome. The track closes out with a crunchy breakdown that will surely get the mosh pits flowing.
Verdict:
Embracing The Enemy hit the ground running with their signature Metal sound.
"The Anomaly" Album Review
Embracing The Enemy have made quite the name for themselves in the always hot Indiana Metal music scene. Their latest album "The Anomaly" has been out for a little bit now so let's take a listen to see what they bring to the table. The title track "Anomaly" is an intro track to help set the tone for the rest of the album. "Wraith" is up next and it has that crunch while still holding onto some deep melody. Sevendust easily comes to mind for comparison. "Clairvoyance" opens with riffs and doesn't let up. The track features an out of this world guitar solo not too far in that'll take your break away. Near the end of the track, the heaviness picks up a bit. "The Dominant Gene" is crushing. The Slipknot sound comes into play as it swirls around to create a tornado of Metal that is both heavy and melodic. "Rot" is more on the heavy side of the spectrum. Oddly enough it brings to mind another act that has the same track title in Dry Kill Logic. "The Garden Of Enigma" is more Progressive Metalcore than anything else. The track stays on track with some phenomenal riffs and breakdowns that'll get the slightest of Metalcore fan salivate for more. "Irrational Attachments" has single written all over it. The spectacular mix between heavy and melodic is outstanding. "Discarded" (ft. Shawn Williams) is more sludgier and moody than the other tracks. It has its moments though is it displays depths in creating a more Korn like sound. "Traitor" kicks things back into high gear. The track is Nu Metal through and through even down to the Slipknot riff that is in the beginning. "Release" is fantastic. The more Rock based track really shows off the raw passion that the band puts into their music. "Haunted" crushes everything in its path with its destructive breakdowns. There's a Killswitch Engage influence on the track as the Melodic Metalcore sound shines bright. "Fade" is a semi acoustic track to bring things down to a more chilled out but emotional state. The track builds and builds into an eruption of an extraordinary guitar solo and pure Rock sound. "Behind The Mask" could be on Rock radio in no time. The track soars with melody and riffs that'll stick on the listener for days. "Vengeance" is Melodic Metalcore at its best. The track has enough confidence and technicality that it even as deep into the album as it is, it's a stand out gem. "Samsara" is a near twelve minute closer that'll make your jaw drop. The incredible talent of the band is shown in full display on the track and really wraps everything else up nicely.
Verdict:
Embracing The Enemy holds nothing back in their devastating, genre bending new album.
-Interview- (9/8/19)
1. What's new with the band?
Since we released The Anomaly, we mainly spent most of our time focusing on playing shows and promoting our album. We just started our small Indiana tour, playing a headlining show at our school (Purdue University) and we're opening up for Ugly God and playing a festival in Indianapolis too.
2. What did you want to accomplish with the new single?
We wanted to release a cool song that would slap people in the face. I also had some personal issues I was dealing with and my best form of therapy is writing music. So this was kind of my way of getting out all my frustration.
3. What's the word on new music beyond this single? New EP? New album? Any release date?
We have started working on our second album. As of now, we don't really have a timeline on when it will be finished, but the gears are definitely turning and I'm already excited for you all to hear what we got cooking.
4. How did the cover art come about? Who thought of the concept and who designed it?
We had an initial idea for the cover art and we tried working with a few artists but the end results ended up being something we didn't feel was right for the song. Later, we found this amazing artwork online and we purchased it . We made a few tweaks to it and added the text and we had this beautiful end product.
5. What's your take on how artists are paid via streaming services like Spotify?
I think streaming is a fantastic way to get your music heard and it allows for easy access However, if you wanted to make a career out of music, even the high level artists would not be able to solely rely on Spotify or streaming services in general.
6. What are you currently listening to?
2019 has been a great year for new music. Right now Slipknot and Tool's new albums are dominating my playlist, and I'm positive Korn's new album will be next as soon as it drops. Other than new stuff I'm always listening to Korn, Slipknot, XXXTENTACION, as well as a few others. The new Northlane album is definitely another favorite along with Post Malone's new album.
7. What's one thing you wish you could change about the Metalcore scene?
I never really thought we fit in with the Metalcore scene but in terms of the local music scene in general I wish that more people would come to check out the local shows. Eventually, the big artists we grew up with will have to retire, and it's the local scene that will determine who fills in their shoes.
8. Do you have any pre-show rituals? If so, what are they?
We always put our hands in the middle right before we go onstage, have that little pep talk closing out with an inside joke, basically the standard one. I wish I had a cooler answer but that's all I can think of.
9. What do you want listeners to take away from the new music?
For the next album, the themes are very personal, mainly focusing on my inner turmoils and pain I've been dealing with. My hope is that people will listen to what I'm saying and interpret it to make it their own therapy if they need it. Other than that, I hope it gets them amped up and makes them want to come see us perform.