Emerald Rage (Metal) - Akron, Ohio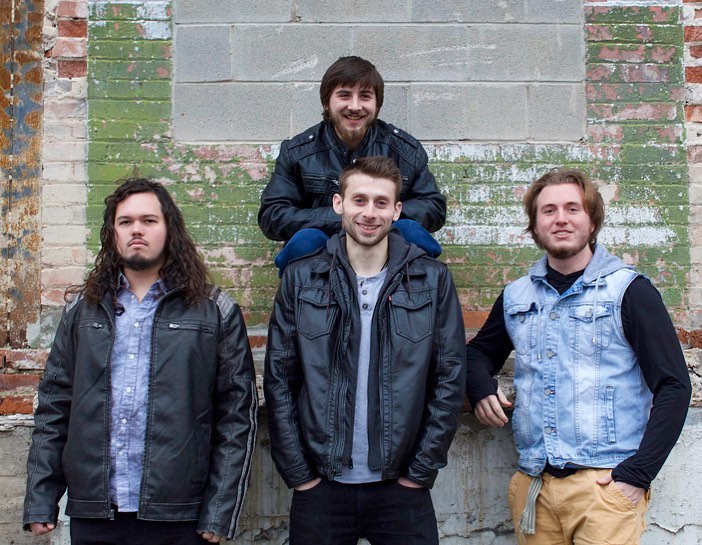 Upcoming Shows:
More shows coming soon.
"White Stag" EP Review
The title track is the opener and it comes out swinging with a Thrash Metal like fury. The old school Metal vibes are strong as the whirlwind riffs and melodic vocals take hold and don't let go. The guitar solo on the track is top notch. "High King" is a near six minute track that is strictly instrumentation for the first minute of the track. There's an Iron Maiden tendency on the track as its Melodic Metal at its core. The track packs a ton of punch within its run time. "Wrathful Eyes" is another high speed Metal banger. The track is like a runaway freight train with its intensity and melody. It would be perfect for Metal radio and should be a fan favorite in no time. The closing track "Heart of a Pagan" opens with a slick little guitar riff before transitioning into the first verse. The melodic verse glides along until the crunchy chorus. The guitar work is spectacular on the track. The EP is only four tracks and that only builds even more excitement for more music from this extremely promising up and coming Metal act.
Verdict:
Metal fans rejoice! Emerald Rage are here with an EP that will captivate you for quite some time.
-Interview- (4/28/20)
1. How did you get started with music and how did you develop your sound? Who thought of the name "Emerald Rage" and is there any meaning behind it?
We combined a lot of different influences across the board, from Celtic/Nordic folk music to classical music to death metal and everything in between! The name "Emerald Rage" actually came from my dad. He played in a hard rock cover band in college with the same name, and I liked it! Since it wasn't in use, hey why not!
2. What do you want people to take away from your music?
We put a lot of effort and concentration in our music and our goal is to never repeat ourselves.
3. How would you describe your sound to the average listener?
Melodic metal, appealing to metal fans and non metal fans alike!
4. Who are three bands you'd like to tour with?
Sabaton, Iron Maiden, and Metallica.
5. What are your three desert island albums that you'd never get tired of listening to?
"Operation: Mindcrime" - Queensrÿche, "Somewhere in Time" - Iron Maiden and "Cryptic Writings" - Megadeth.
6. What's your take on the current state of Metal?
Plenty of underground artists I would like to see take the torch once the first generation of metal begins to hang it up.
7. What's the current music scene like there in Ohio?
Pretty lively all things considered. Not exactly a hugely populated area, but the talent is there and so are the fans!
8. What's your take on legal/illegal music downloading?
Has its ups and downs. Allows many artists a chance to share their music across the globe at a moments notice, but at the price of limited income.
9. What's next for Emerald Rage?
A full length debut album "High King", which will be released this year!
10. Any shoutouts?
Sure! Steven and Aberratus, Mike and crew from Aeraco! The boys in Syringe. Anyone we have had the chance of sharing the stage with through the times, and all of our friends, family and followers who keep us afloat!