Evergo (Alt Rock/Pop) - Philadelphia, Pennsylvania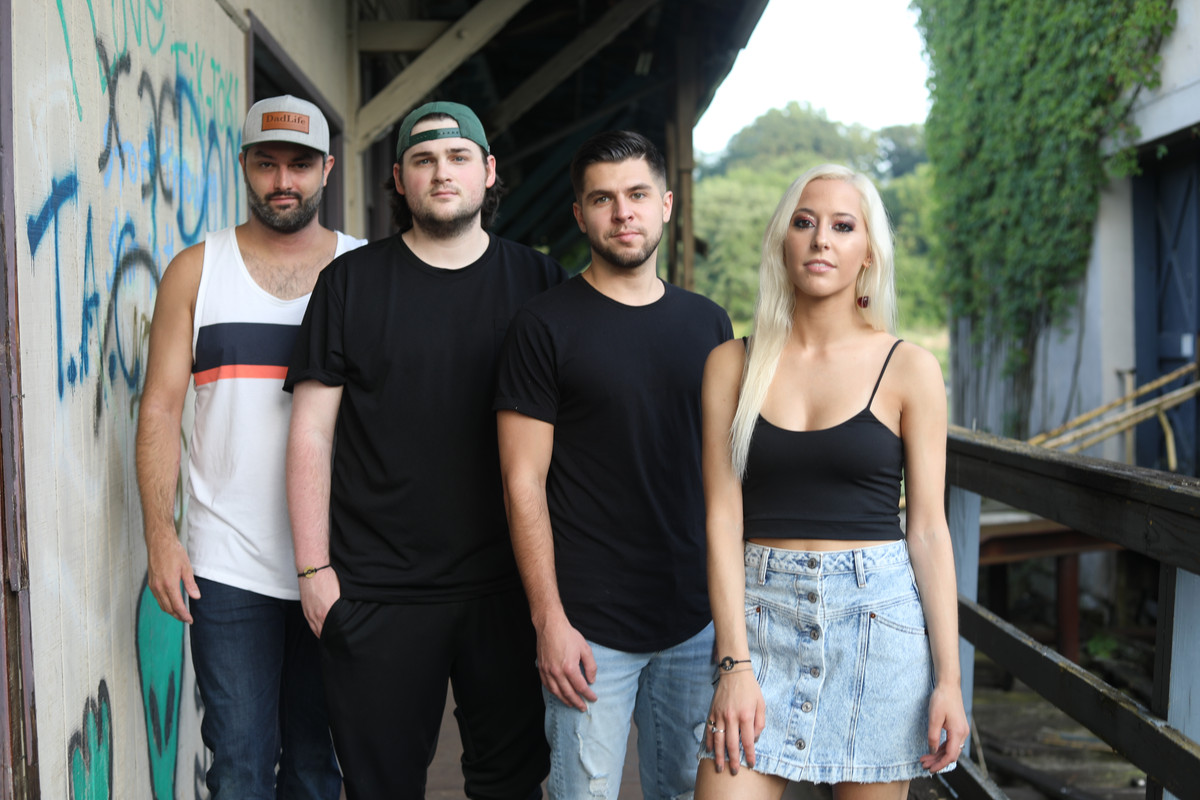 The band "evergo" is the alternative rock pop, group from Pennsylvania. Several members were previously touring the east coast with the former country duo, Born Sisters for the past 10 years. It was a grateful journey that lives on in their hearts. Today they have taken their amazing experiences and musical backgrounds to cultivate evergo. These musicians are fusing alternative rock rhythms with a pop-punk feel, tied together with story-telling lyrics. These artists are influenced by powerful music creators such as Paramore, Goo Goo Dolls, The Veronicas, The Killers and Michelle Branch.
They released their debut EP in 2018 and recently released their sophomore EP in Summer 2020. Immersed in their new music, they are diligently and excitedly honing their craft, sound and lyrics, while also gearing up for 2020 shows. Lead singer/songwriter/rhythm guitarist, Kristen, began penning songs on piano and guitar from the ripe age of 11 years old. A few years down the road she collaborated with members Jason, Dante, and Jeff. Bassist, Jason, has continued to highlight songs with his bass licks and co-writing contributions since the age of 14. Drummer, Dante, has been tearing up the kit since before he could talk and is truly the heartbeat to the band's sound. To top it off, lead guitarist and producer, Jeff brings over a decade of lead guitar arrangements and professional studio experience.
This group is not short of success to say the least. evergo has opened for acts, Drake Bell, Carousel Kings, Best Not Broken, and more! Three members, Kristen, Jason, and Dante have shared the stage with well-known acts such as Miranda Lambert, Gary Alan, Chris Stapleton and more. Jeff has worked in the studio with acts such as, August Burns Red and Mitchell Rogers, of Varials and in past bands has opened for acts such as Emarosa and The Early November. evergo has performed at venues such as Radio 104.5 Philadelphia's Alternative Rock studio and Underground Arts in Philly, to The Grape Room in Conshohocken, as well as Anchor Rock Club in Atlantic City, NJ to name a few.
The first time evergo performed as a band was in September of 2016. After the show, crowds of people were rushing up to the group in shock of the buzz that their debut performance created. There was not an audience member that day who was not raving about the band and from that moment on they knew they had something special. We hope you think so too. ;)
Upcoming Shows:
10/3/20 - Italian American Club - Kennett Square, PA
"Tomorrow Somehow" EP Review
The opener "Head Down" has a subtle build early on with some swirling riffs before finally breaking through around the one minute mark. The high tempo chorus works quite well and showcases the incredible range of the entire group. "Glue or Tape" brings to mind The Morning Of. The soaring chorus and melodies are awesome. The track has single written all over it. "Fake." starts off with some emotional vibes. There's a slight Alternative Rock vibe to it but it has stronger Pop qualities. It's super catchy and deserves to be on radio as soon as possible. "Hypocrite Misfit" has a lengthy instrumental intro that lasts until the 45 second mark. The track then takes off running and has that Pop/Rock energy to it, especially in the chorus. "Neptune Eyes" kicks off with some Dredg like instrumentation to create a more atmospheric Rock feel. The low key vibes continue in the first verse. The chorus could be a bit stronger in its delivery but overall it's good in its intent. The guitar work on the track takes over at times to add some flair. The closer and title track "Tomorrow Somehow" wraps everything up nicely. Theere's a bit of Flyleaf to it as the track as some Hard Rock edge to it along with some tremendous melodic vocals.
Verdict:
Evergo captivates the listener with their ultra catchy blend of Alternative Rock/Pop.