Farewell Fortune (Rock) - Maryland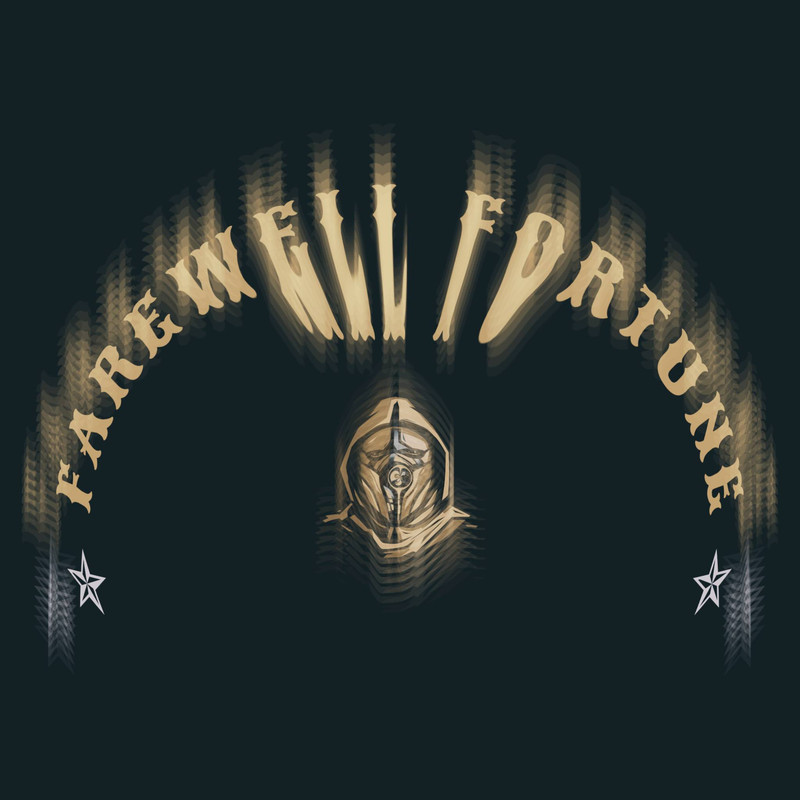 Formed in 2020 by founder Don Huffman, Farewell Fortune has already released their debut album "Decompose". The 7 song LP dropped on June 3rd, 2022 and includes the songs "Unleash", "Decompose", and "Tightrope". The album was recorded at Deep End Studio under the production of notable engineer Tony Correlli.
The follow up album, "Chaos Serum", is releasing on April 14th, 2023.
Farewell Fortune consists of lead singer/vocalist Don Huffman, and composer/producer Tony Correlli. Guest appearances include David Weston Gregory Jr., Tim Wallace (Goodbye July), Paul Provensano, Matthew Berry (Classified Frequency), and Gary Holmes.
Farewell Fortune has been played on numerous radio stations including Controlling Transmission, The Gator 107, Rock Rage Radio, The Rock Goddess Radio Show, and Rocky Mountain Rage Show.
Farewell Fortune just formed a promotional partnership in February 2023 alongside From The Depths Entertainment.
-Interview- (2/7/23)
1. How did you get started with music and how did you develop your sound? Who thought of the name "Farewell Fortune" and is there any meaning behind it?
My adventure in music started with attending a recording session for one of my friends bands in 2008. I enjoyed the energy so much in that studio, that I began to plan for my own musical endeavor in 2014. Originally formed the band under the name "Huffman", and released an EP called "Reign of Five", and an album titled "The World Awaits". My sound takes influences from the great bands of the 90's including Pearl Jam, Linkin Park, and Nine Inch Nails. Originally formed as exclusively Rock, "Huffman" was renamed as "Farewell Fortune" in 2019. Farewell Fortune incorporates the 90's Rock with more modern Electronic Rock. On songs like the recently released single "Watch The Walls Fall", you clearly hear the evolution into this cross genre.
The name "Farewell Fortune" was indeed lightning in the bottle. I was traveling to the studio to begin recording the debut album "Decompose" and was on the phone with my wife. Over the course of the conversation, she uttered the words "farewell fortune" to something I had said. You have these moments in time where you just know that something is worth holding onto. This was one of them. The meaning to me lends toward that when you enter this business, there are no guarantees. You must take those risks with your finances, pride, and willpower to find the success in your dreams. You have to be willing to sacrifice money and time to lay the foundation.
2. What do you want people to take away from your music?
Each of our songs hold a special meaning, however, it's not an exclusive one. We want our listeners to be engaged through their own life experiences. The music should speak many different languages. There is no linear meaning to any of our production.
3. How would you describe your sound to the average listener?
A cross between 90's era and more modern Electronic Rock.
4. Who are three bands you'd like to tour with?
Pearl Jam, Alter Bridge, and Mammoth WVH.
5. How has Covid affected what you do?
Affected every musician early on, however, musicians are adaptable creatures. We were able to record two albums starting in 2021, and will have released both by April 2023.
6. What's your take on the current state of Rock?
Something is missing as far as publicity for the numerous fantastic acts around the world that get little to no attention. The music is out there, but it seems to be lacking the airplay it once received in the 90's and 2000's. Thankfully, there are many great internet radio stations including Ravenspademedia, Rock Rage Radio, The Rock Goddess Radio Show, Rocky Mountain Rage Radio, and The Gator 107, that are playing some really amazing stuff right now. Our promotional company, From The Depths Entertainment, has also been incredible in getting our music out to everyone.
7. What's the current music scene like there in Maryland?
Absolutely killer scene! So many great bands and the comradery is absolutely amazing. Transcendent Events and Kevin Hock have really brought the Maryland live scene to life for many years. You can definitely find great shows and festivals each year. One festival is run by Tony Correlli, the composer and producer of our albums, called the Charm City Sampler Festival. The festival is held in Ellicott City, and not only gets great stage time for the acts, but has helped that community recover from a devastating flood years ago.
8. What's your take on the royalties that streaming services pay out to artists?
I would like to see this number increased tenfold. These artists are sacrificing a great deal of money and time to record their projects and the streaming services are not reflecting that in their payouts. The exposure is fantastic, however, there are a ton of bands out there that could really use the financial support to continue on their quest to entertain.
9. What's next for Farewell Fortune?
Quite simply to continue to put out great music, such as the new album "Chaos Serum" on April 14th, 2023. A new video for song "Static" will be filmed in March and will be released in late April 2023. We will also begin recording our third album starting in May 2023. We are considering lining up future shows if our schedule allows.
10. Any shoutouts?
Thanks to all of our fans worldwide who make this happen! Thanks to all the musicians from around the Maryland, DC, Virginia areas that have lent their talents to these projects. To my wife, Victoria, who's patience and unending support have helped me chase my dreams. To Fallon, the angel that I will always hold closest to my heart.