Fellowcraft (Grunge/Blues) - Washington, DC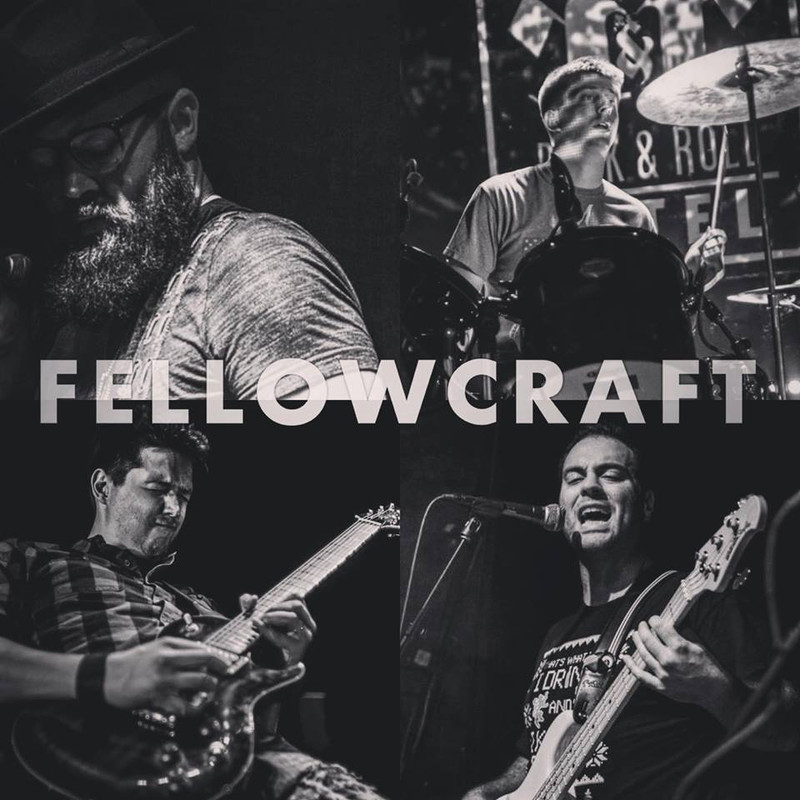 Fellowcraft is an original Grunge-Blues band from Washington DC. Their sound has been described as Alice in Chains meets the Black Keys. Each member favors a minimalist approach to Rock and Roll that allows each instrument to be featured prominently.
Fellowcraft released their first full length record "Get Up Young Phoenix", on New Years Day 2016. The group's third release, and 2nd full length LP, aptly titled "Three" was released in September 2018. Fellowcraft have been featured on television and on national web broadcasts, as well as in newspapers, numerous independent blogs, websites, and national podcasts.
Upcoming Shows:
5/11/19 - Roofers Union - Washington, DC
"Three" Album Review
Fellowcraft have crafted quite the path for themselves in the DC Rock music scene. With explosive live shows and a tremendously catchy sound, this group is on their way to even greater heights. Their most recent album has been out for a bit now so let's take a listen and see what they're all about. The opener "Hold The Line" has a Red Hot Chili Peppers feel to it. It's extremely catchy and really cranks things up from beginning to end. "That's That" features Ardamus and it's the shortest track on the album, clocking in at a little over two minutes. It's full on rockin' Blues that'll get toes tappin' and heads boppin'. The Hip Hop flavor is a nice touch and doesn't feel forced. "Proliferation Nation" is more Grunge than the previous tracks. While it takes a bit to get going with the softer verses, the payoff with the wall of Rock chorus well makes it for it. "Charlie Songs" is a slower more methodical track. It pulls at the heartstrings and really cuts deep in its delivery. "Bartenders and Bourbon" features Gordon Sterling and it brings back that old school Blues sound. It's quite the track to just soothe out to. "Believe In We" is a more upbeat Rock track. It glides along effortlessly and really kicks things up to 11. "Diamond Girl" is the longest track on the album clocking at at a touch over five minutes. The track is more subdued and controlled. It's easy to get lost into the track and lose yourself in. "Stonehearted" is a Grunge masterpieces. The track veers in and out with the confidence and real talent that showcases the band perfectly. The closer "Good From Far (Far From Good)" wraps things up nicely and it quite the stunner of a track. The album is gold and should be in your collection as quickly as possible.
Verdict:
Fellowcraft hit it out of the park with their newest full length album.