First Aid Spray (Punk Rock) - Michigan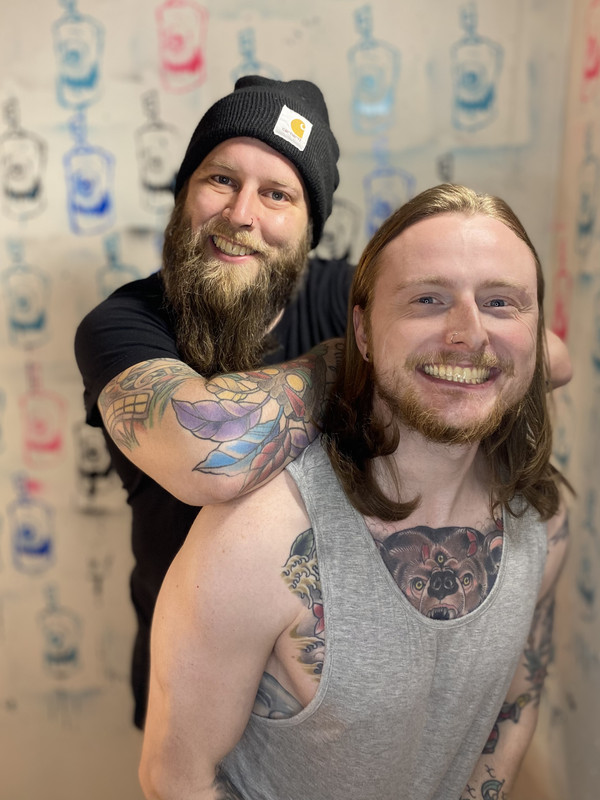 Instagram page
TikTok page
First Aid Spray is a Pop Punk duo out of Kalamazoo, MI. The band consists of Adam on guitar, bass, and vocals with Andy contributing drums and vocals. The pair do not take themselves seriously and have been friends for nearly a decade. The music is fast, energetic, and fun! Crazy crunchy guitar riffs with melodic solos thrown in, a funky bass line, and an in your face drum beat that doesn't quit! Get a feel for their personalities by watching their music videos on YouTube @firstaidspray269 Grab a slice of 'za, drink a beer, and have a blast with First Aid Spray!
"The Elbow Song" Single Review
The track begins with melody and riffage that amps things up right away. The instrumentation takes over a little bit before the first verse starts up. The old school Offspring vibes are strong but then it shifts towards the catchy Hip Hop styled chorus. There's a slight Weezer sound in the melodic vocals that follow. The chorus is super catchy while the chuncky riffs blare behind it. A little over the two minute warning sees the bridge continue on with a more Pop Punk vibe. The ending features the upbeat chorus to help close things out.
Verdict:
First Aid Spray blaze a Punk path forward with their blistering new single.
"Spray Can Sam and the Aerosol Symphony" EP Review
The opener "Make Me Understand" brings back a Pop Punk vibe that captures the listener from the get go. The speedy riffs are on point and keep the track driving forward at a fast clip. The vocals mesh very well and are incredibly easy to sing along to. There's a guitar solo later in the track that takes the toe tapping appeal to even greater heights. "Yeah" is more subdued than the previous tracks. The track takes its time with a more Alternative Rock/Punk sound that would be perfect for radio. The vocal style mixes things up a bit with its second verse but still keeps with the more melodic tone. The guitar work is on another level with the track overall. "Stumble" keeps a similar pacing as the previous track. There's tons of depths on the track as the steady tempo keeps flowing with its groove and melodies. The chorus is incredibly catchy and easy to sing along to. The closer "Last Summer" is the shortest track on the album and packs a ton of punch for only being two minutes long. The track yearns to be blasted at a high volume with the windows rolled down on a Summer day. The drumming and guitar work is top notch as they create grooves and melodies for days.
Verdict:
First Aid Spray's newest EP is filled to the brim with their signature Punk Rock sound.
-Interview- (1/14/23)