Heartless Day (Alternative Metal) - Germany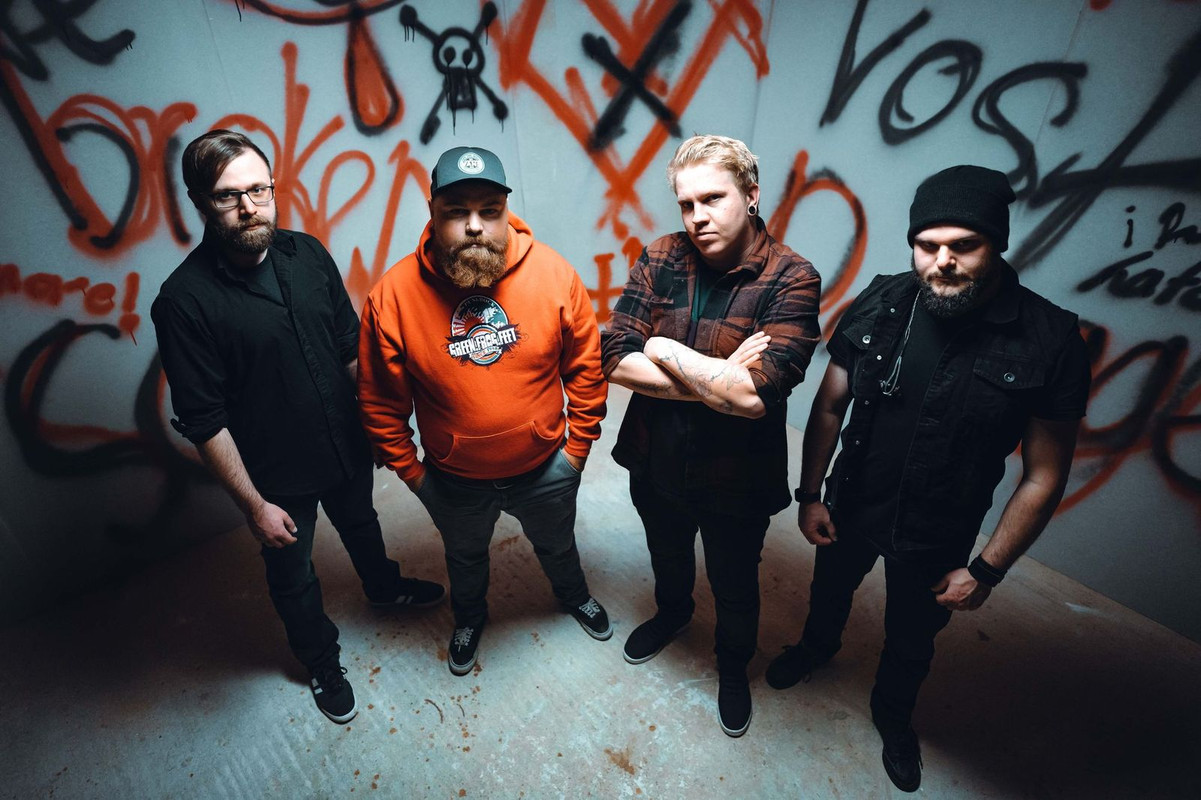 The Alternative Metal band Heartless Day was founded in 2015. They started out with cover songs and soon got some attention. Heartless Day had their very first concert on 23.01.2016. Their debut was completely sold out. Afterwards they had several regional gigs. In 2017 the group had some personnel changes. A new guitarist and bassist joined the group. The new guitarist and singer had in addition to his experience quite a talent for songwriting. With that in mind, it was soon clear to the others that they wanted to do more than just covers. Almost naturally their first own songs were produced, and they knew they wanted to make their own EP. In September 2017 this wish came true when Heartless Day released their first ever EP "Now or Never", which included six songs. The release show was completely sold out and the 250 people in the audience wanted more. What followed was more gigs, also as support act for Dog Eat Dog, Asphyx, SODOM and The Disaster Area. In 2018 they entered the SPH Music Masters, a nationwide band contest, and excelled even their own expectations. Every round was located in a different city and while making the first place in all four rounds, they always had the highest ticket sales. In the final, the band made it to the Top 10 best newcomers in Germany. The bands singer, Waldemar Stürz, got the award for the best singer of the contest.
Later in 2018 they produced the music video to their single "Violence". In April 2019, after months of songwriting, the band went to the Rockstudio Graz in Austria to record their songs for their first complete album. The first single "This Fire" was released on 12.05.2019 and got over 30,000 clicks on social media within two weeks. With this single, Heartless Day had found their rhythm as a band and gave a little taste of what the album "Pain" would be, which was released on 04.10.2019. The eleven songs are packed with deep meaning, emotions and power. Following the release, the band toured through Germany and Sweden with concerts in Passau, Burglengenfeld, Freiburg, Landshut, Falun*, Stockholm*, Uppsala* and Borlange* Two festival show s at Playride Moto Festival and Riseup Festival Austria where also played.
In late September 2021 the group saw another change of members. The former bassist had left because of personal reasons and a new one joined the group. With this new constellation, the band released the single "Breaking The Silence" with a music video. The single got 50000 streams on Spotify and 8000 views on Youtube within four weeks. The band played some gigs in the following months but their priority was to write more songs. In July 2022 the Lead guitarist announced his departure from the band because of personal reasons. Soon after this annoucnment the band had found a new guitarist. With their members now complete again, the band began work on new material. The Single "DmGd & ScRrd" (Damaged & Scarred) including a music video will be released on the 28th of November 2022.
"DmGd & ScRrd" Single Review
The track takes a bit to get going but sees the intro finally erupt around the forty second mark. The track then blasts straight through the speakers with its high octane sound. The sound is reminiscent of The Maple Room, early Funeral For A Friend or Every New Day with its Punk/Emocore vibes. The tug of war between more clean sung vocals and harsh vocals is the centerpiece of the track overall. The bridge that creeps up closer to the three minute mark sees it explode with a fierce bite of heavier edge. The chorus kicks back in to close out the track in grand style.
Verdict:
Heartless Day pump out the adrenaline filled jam with their newest single.
-Interview- (11/24/22)
1. How did you get started with music and how did you develop your sound? Who thought of the name "Heartless Day" and is there any meaning behind it?
We started 2015 as an Metal/Rock-Cover Band. The first singer came up with name, since everybody's having a bad or "heartless" day sometimes. With some changes in members we started to write and record our own selfmade songs in 2017. We played a lot of shows in Germany and then went in a studio in Graz, Austria to record our first full album which we released in October 2019. Also we've played some shows as part of an release-tour in Germany, Austria and also Sweden. Two of our former members left the band because of some personal issues. Following that we released two singles called "Breaking the Silence" and "DmGd & ScRrd" this year.
2. What do you want people to take away from your music?
We want to connect with people listening to our music with topics that everybody at some point has to deal with and let them know, that they're not alone.
3. How would you describe your sound to the average listener?
We like to describe our music as catchy and pushing, hard but still melodic.
4. Who are three bands you'd like to tour with?
A Day to Remember, LVNDMARKS, Of Mice and Men
5. How has Covid affected what you do?
Covid stopped us from touring and developing relationships with people we might've met. We might've been more present if it wouldn't be for covid.
6. What's your take on the current state of Alternative Metal?
There are alot of very good bands who we look up to and we try to get inspired by the stuff they do and blend it in with our own style.
7. What's the current music scene like there in Germany?
The scene is slowly getting back to where they were pre-covid. But it's still not easy to fill a venue if you're not a world wide known band.
8. What's your take on the royalties that streaming services pay out to artists?
I mean, every cent you get is a plus. But it's in no relation to the cost we're putting in our content. But we're still thankful for every single one who listens to our music.
9. What's next for Heartless Day?
We're already planning on putting together a EP with completely new songs. That means that we're going to go to a studio very soon to record, mix and master.
10. Any shoutouts?
Yes! Shout out to our filmer Rudi Dengler, who filmed and edited all our music videos since day one!