Hire The Puppets (Punk Rock) - Indiana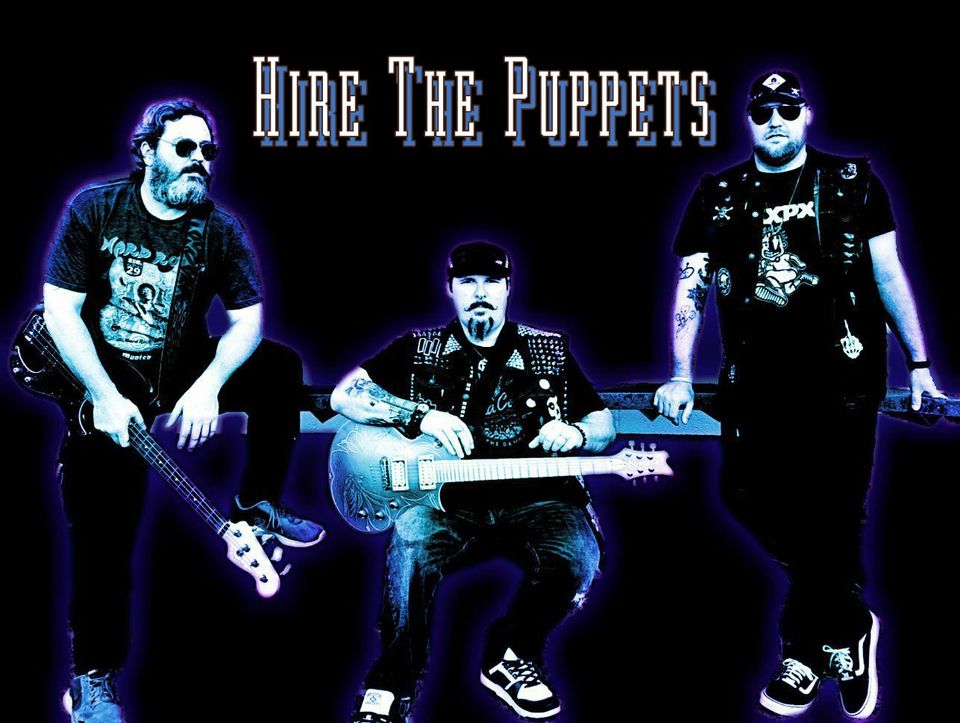 Upcoming Shows:
More shows coming soon.
"Tonight" Single Review
The track starts off with some swirling guitar work before the vocals kick in around the thirty second mark. The track slows down a bit into a more Nirvana vibe before building itself back up. Early on, there's an up and down nature to the track before it finally hits its stride around the two minute mark. There's a slight Dog Fashion Disco feel in there when it goes off the rails. The bridge dips back down before erupting back up to help close out the track in style before the last thirty seconds fades out.
Verdict:
"Tonight" has some grit to it as well as untapped potential.
"The Beast" Single Review
The track starts off with a nice little groove before blasting full speed ahead with its first verse. The melodic vocals are easy to sing along to as the riffs add a dynamic layer to the first verse. The chorus has the signature Punk sound to it that the band is known for. The guitar work takes over prior to the second verse with a little diddy of a solo. The full guitar solo comes halfway in the track and it jams out and changes the overall tone to a more 311 type vibe. The sound switches back to the Punk sound and the next verse and chorus close things out on a high note.
Verdict:
Hire The Puppets once again hit it out of the park with their newest single.
"No Strings Attached" EP Review
"Little Danny" is quite the opening track. The track is dynamic in the way that it twists and turns with a power rarely heard in up and coming acts. The guitar solo is top notch on the track as well. "Strange but True" is easy to get into and its Punk influence will cling to any and all fans of the genre. The track has a bit of Wisdom In Chains in its delivery. It'll be a fan favorite in no time. "Letter from the Grave" slows things down a bit. The track is more of a ballad than the other tracks and it wears its heart on its sleeve perfectly with its passion. "Through The Suffering" is a six minute romp through the wilderness of Hire The Puppets. The track has tons of layers and depth and packs quite a lot in its long length. "Anti-Punk" has that old school CBGB's sound to it. The track shreds along a tight path with its awesome riffs and outstanding vocals. The track helps close out an incredible EP.
Verdict:
Hire The Puppets conjure up some Punk/Rock lightning in a bottle with their newest EP.