Isn't (Metal) - Germany/Hungary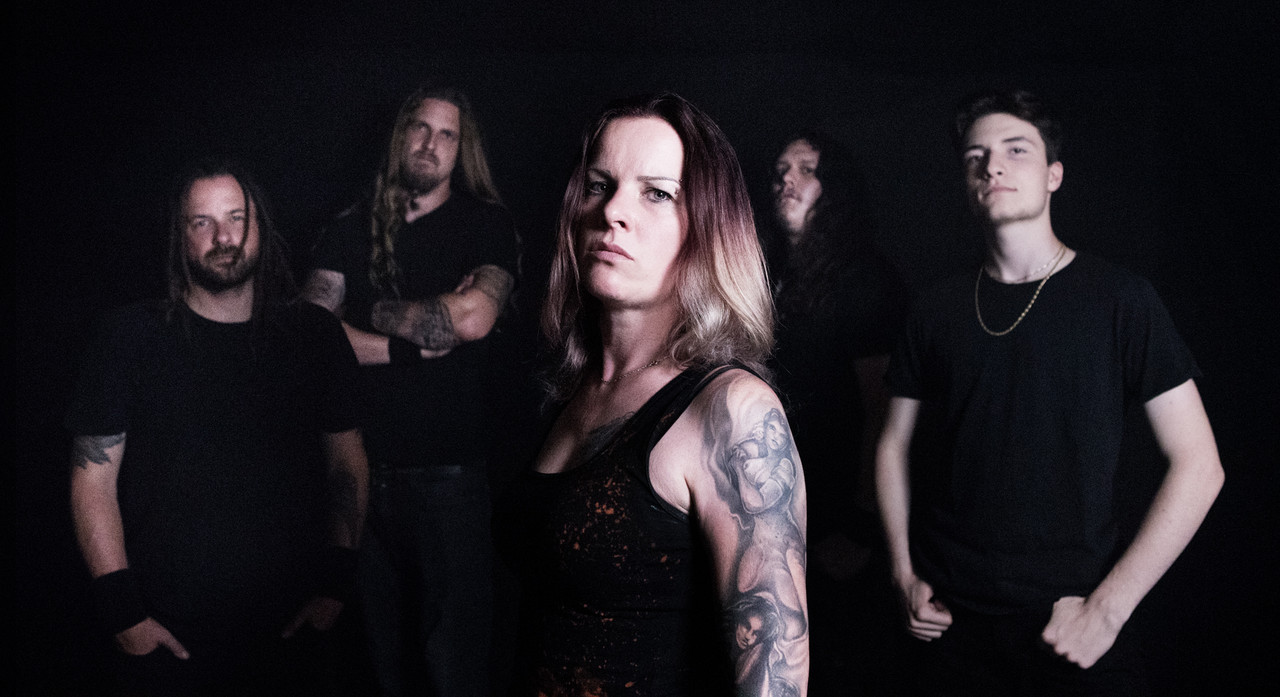 Formed in the end of 2020 by Krisztian Sivak with the Brake from the Heartless EP. Started out as a mere hobby and experimental work, this band slowly grow into a more refined and ambition filled project. After the first singer left the group, the whole existence of the projekt came to a halt and was even thought to be the end of it. Thankfully Marta decided to take his place and fill the missing hole. This was the real beginning for the band to becomming a full fledged, ready to rock team. The band is working in DIY way, but it also has a helping hand in the form of Sipos Zoltan (Sipce) who makes the Mix & Mastering. The last EP "Leave our World" has a mostly chaotic and dread view on our current world and this is represented in a melodic deathmetal sound. Compared to the last EP this one also has a more powerful tone and has a more established style.
"Leave our World" EP Review
"Anything" opens with the EP a bouncy breakdown to get things started. The vocals take hold of the listener and don't let go. The melodic/groove riffs are on point and creates quite the memorable opener. The title track is next is more explosive than the opener. The more Metal tendecies come out to play as it's a tad faster and more brooding. The guitar solo later in the track is on point. "Drowned" continues the onslaught of that signature Isn't sound. The clean vocals are a tremendous touch during the chorus and elevates the track even further. This should be a crown favorite in not ime with its melodies and heaviness. "Kobold" brings its toe tapping appeal to the forefront. The grooves are awesome and along with its crunch, make this a track to jam out to. The closing track "Never Day" wraps up the EP nicely as it showcases everything the band has to offer and then some as there's a Southern Rock twang to some of the riffs. The EP as a whole is a mind blowing spectacle of Metal that should be appreciated by every fan of the genre and then some.
Verdict:
Isn't looks to establish themselves as quite the band to keep your eyes and ears on.
-Interview- (9/5/22)
1. How did you get started with music and how did you develop your sound? Who thought of the name "Isn't" and is there any meaning behind it?
I started playing in a Thrash Metal band first wich disbanded after a while, than after 10 years hiatus, in 2020 the Heartless project began with new motivation and inspiration, in home studio enviroment. On this album our style was only starting to form but with Nightfall it was already more clear and interesting after my wife took over the front. This way it was easier wich way to follow and with a bit of refining, Leave our World was born with new members and a complete band, and they are really cool: Simon Krah (Bass), Aron Störmer (Guitar) and Björn Grontzki (Drums). We also got Help from Sípos Zoltán with mix/mastering and we hope that in the future we can continue to work together.
The name of the band is a funny story, it comes from England where one of my old college always said to everything isn't. I was so full of it that I promised myself if one day I create a new band it will be named after it. It is important to keep your promises.
2. What do you want people to take away from your music?
Well, when it comes to song writing we touch many different themes, love, death, end of the world, still staying of course in the realms of death metal. With this we hope that anybody can find a song that resonates with them.
3. How would you describe your sound to the average listener?
Melodic, loaded with strong feelings with bit of popular touch.
4. Who are three bands you'd like to tour with?
All above would be Arch Enemy. Marta's voice and expression resemble Angela Gossow's. They are, for us the biggest example so we won't mention another band.
5. How has Covid affected what you do?
It did not affect us at all. The EP's were made in our home studio in comfort.It wasn't necessary to meet with others personally so it didn't hinder our work. Also we will only start doing concerts this year.
6. What's your take on the current state of Metal?
These days it's really hard to show something new to the people when there are bands on every corner now, but we try to keep up the pace.
7. What's your take on the royalties that streaming services pay out to artists?
They definitely are helpful in going foward, but a real jump would be a publisher.
8. What's next for Isn't?
Concerts and to find a publisher. These are very important. I know it's hard but not impossible.
9. Any shoutouts?
Isn't... Yes it is!!!