Jake Hicks and the Journeymen (Indie Rock) - Georgia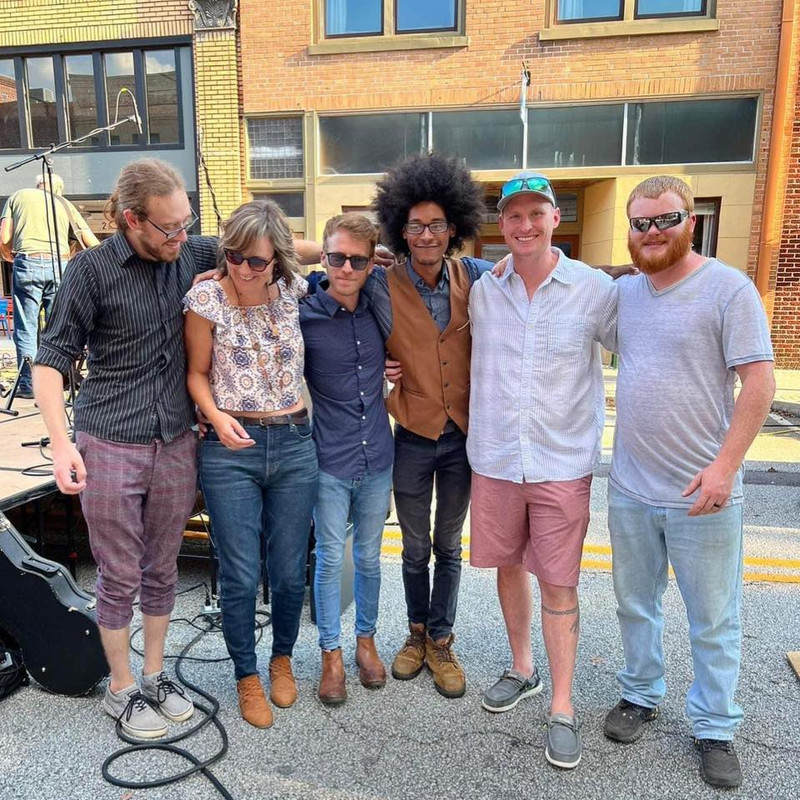 -Interview- (5/9/23)
1. How did you get started with music and how did you develop your sound? Who thought of the name "Jake Hicks and the Journeymen" and is there any meaning behind it?
At age 16, I began playing drums and since then have played with punk rock, country, pop, jazz, and rock n roll bands (along with anyone else who would play with me). In 2018, I decided to pursue creating original music. I wanted to move away from being in the back of the band to expressing more of myself by playing guitar and singing lead. I wanted my music to honor and highlight all of the various musicians that seasoned me along the way. My music reflects my indie rock influences in its vibe. My arrangements are inspired by Americana bands; the Band being at the forefront for me. I have a southern accent, so I often get categorized as a country singer, although I don't consider myself one.
When I began playing full band shows in 2019, I really didn't have any permanent members. What I did have was a bunch of contacts from my years of playing drums. The Journeymen felt like an appropriate name for this carousel of artists from all the genres I had played with. Since then, I have solidified a rhythm section that includes my wife, Grace Dawn, on bass and vocals, and my best friend, Matt Adams, on drums.
2. What do you want people to take away from your music?
It's okay to feel confused or frustrated or lost. Everything passes in time.
3. How would you describe your sound to the average listener?
It's indie rock that might make you want to dance.
4. Who are three bands you'd like to tour with?
Death Cab for Cutie, Nathaniel Rateliff and the Night Sweats, and U2.
5. How has Covid affected what you do?
Just weeks before Covid hit, I decided to quit my paralegal job and pursue music full time. Great timing, right? However, by June 2020 most of the wineries in North Georgia were reopened for outside entertainment, and I haven't stopped gigging since.
6. What's your take on the current state of Rock?
Rock isn't in the mainstream's top of mind at the present, but bands like Brandi Carlile, Nathaniel Rateliff and the Night Sweats, and Lucas Nelson and the Promise of the Real are carrying the torch for the next generation.
7. What's the current music scene like there in Georgia?
Northeast Georgia has quickly become wine country, which has allowed me the opportunity to play as much as I want and pay the bills by playing music. However, I don't feel there is a healthy ground for people trying to make original music. Sadly, playing covers is the only way to make a living here.
8. What's your take on the royalties that streaming services pay out to artists?
I don't understand it. I don't think anyone does. I can't really speak on it because I don't get it. All I know to do is put everything out on every platform that I can and hope for the best.
9. What's next for Jake Hicks and the Journeymen?
We're going to continue to grow, play shows, and do what we love. If any acknowledgement comes with it, fantastic. We're gonna keep doing it regardless.