Khamyel (Metal) - Colorado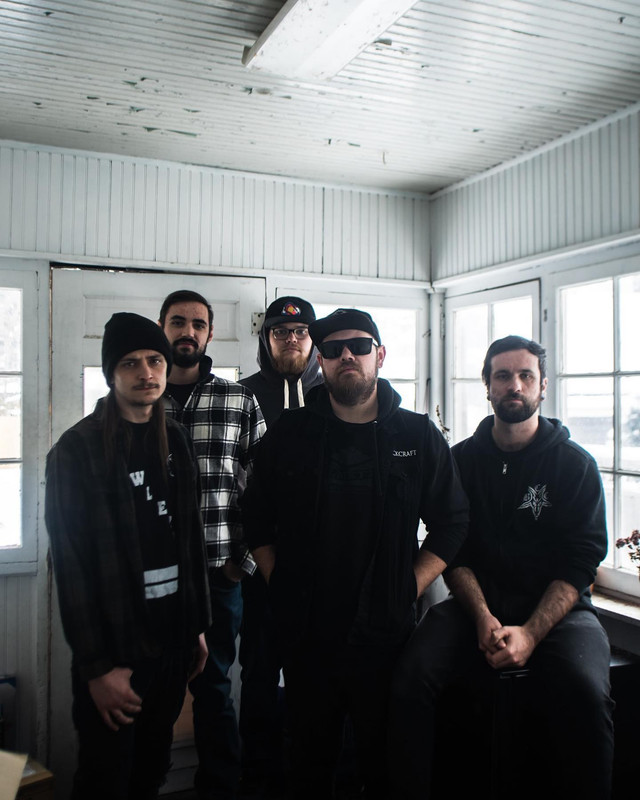 Khamyel is a metal quintet based in Denver, Colorado. Members consist of TJ Yeager on vocals, Matt Beza and Quintin Cohn on guitar, Ryan Reneau on bass, and Frank Woronoff on drums. Khamyel aims to take the local and national metal scene by force.
"Loser With a Crown Pt. 1" Single Review
The track kicks off with a nice bouncy breakdown to get the party started. The pacing shifts shortly after into a more Metalcore route as the aggression starts to boil over. The breakdown joins back in as the intensity builds and finally breaks through as another breakdown sets out to destroy everything in its path around the two minute mark. The chorus continues as the ending creeps up with melody and a short destructive breakdown to help close things out.
Verdict:
Khamyel are ready to take the next step with their blistering new single.
-Interview- (8/30/21)
1. How did you get started with music and how did you develop your sound? Who thought of the name "Khamyel" and is there any meaning behind it?
After a few lineup changes we ended up together and began writing, our sound recently started to solidify once we found a way to meld everyone's interests and influences together. Our current sound seems to land somewhere between thrash and groove metal. The band name derives from the archangel of strength, courage, and war; "anger/wrath of God".
2. What do you want people to take away from your music?
We want people to be able to come together to see something real.
3. How would you describe your sound to the average listener?
Loud, aggressive, in-your-face-you-may-not-survive-kind-of-sexy.
4. Who are three bands you'd like to tour with?
Lamb of God, Every Time I Die, and Wage War
5. How has Covid affected what you do as a band?
The only negative aspect was the live portion, but otherwise COVID gave us more time to write and perfect our sound.
6. What's your take on the current state of Metal?
We think it's starting to make a comeback, and we're glad that people are deciding that it's better to mosh to blast beats and breakdowns.
7. What's the current music scene like there in Colorado?
There's so many bands of different genres here and there a bunch of venues around there's always something going on.
8. What's your take on the royalties that streaming services pay out to artists?
We understand that that's just how certain business' roll, and it's unfortunate but we also understand that as musicians we make temporal art, meaning we are basically fighting for people's attention, and it is what it is.
9. What's next for Khamyel?
"Same thing we do every night, Pinky. Try to take over the world!" -Pinky & The Brain
10. Any shoutouts?
We want to shout out our boy Nick at Rusty Sun Audio for all his hard work and dedication, we also want to say thanks to SJC Drums for giving our drummer a killer kit. And as always, thanks to all our fans for their love and support.