Kings Petition (Hard Rock) - New Hampshire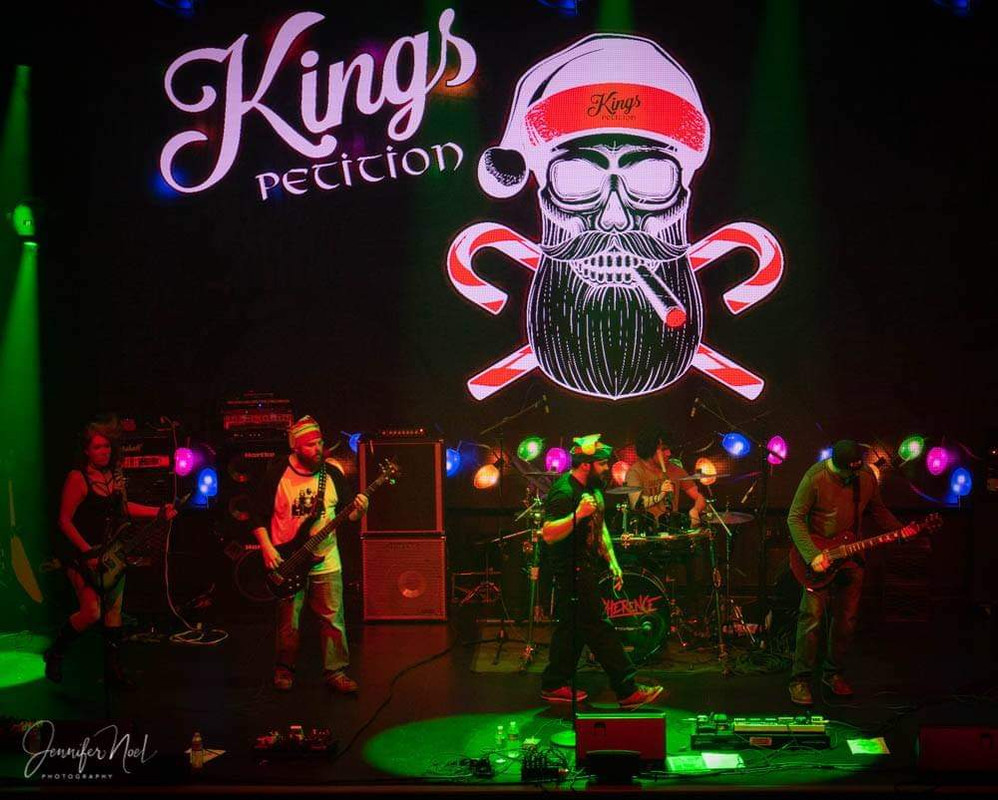 Kings Petition is a five-member band that hails from Manchester NH. They have played all over New England and have headlined many shows as well as opened for various National Acts. Blending all types of metal music together, they have brewed up a sound they think you'll drink and love to call it Sleaze-Core. With influences from bands such as Social Distortion, Avenged Sevenfold, Life of Agony, A Day to Remember and many more, Kings Petition has tailored their sound to reach the hearts and minds of todays blue-collar population in a way that you won't forget. Songs such as "Doubt Me," "Decisions," and "Reflection on the Surface" really hit home about the struggles of life and loss in an ever changing and challenging world. Where other songs such as "Waste of Time," "More of You to Love," and "Fuck my Liver," just make you want to laugh and sing along. Combining grungy, heavy guitar riffs with sing along, catchy vocals and lyrics, Kings Petition gives the crowd a little bit of everything from a metal to Hard Rock genre looking for something fun and sleazy.
Upcoming Shows:
More shows coming soon.