Konfront the Khaos (Hard Rock/Metal) - Florida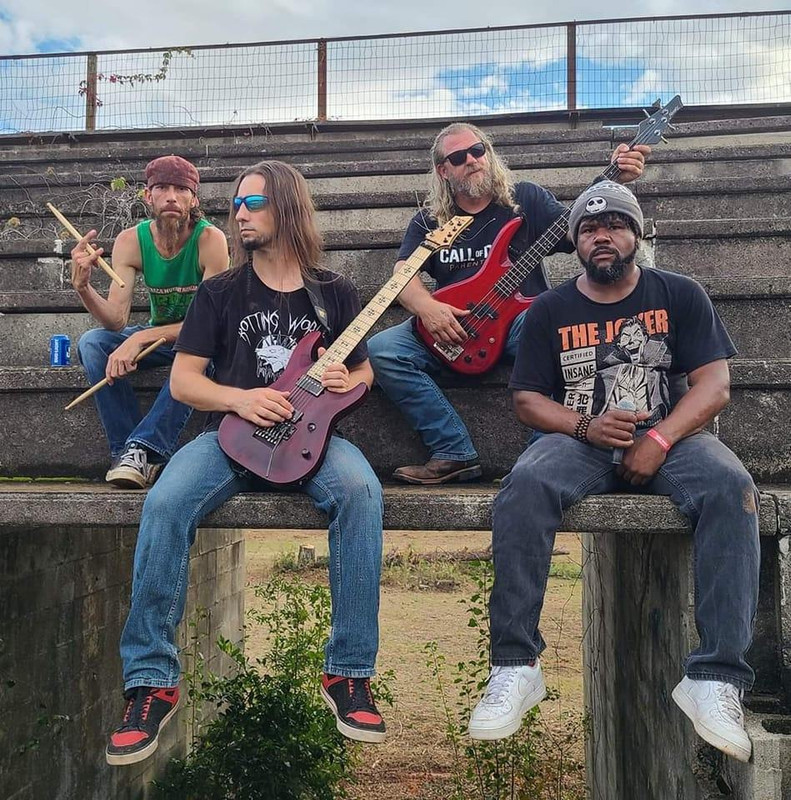 In the dawn of early 2018 drummer Keith Eads had just ended a year with the cover group Serena's Fire and its members started to embark on other journeys. This is normal in the life of a musician when band members begin to venture out into new worlds and different types of music as consumers have seen many times in the industry. Its time to start over again and find the talent that was lost in the original lineup in Perfect Dark.(2010-2016) Well Keith didn't have to look too far and managed to snag up original shredder Paul Fowler and bassist Christopher Dooley so the core of of this new project had returned. Searching for a second guitarist we found Justin Mathews who at the time was the Keyboardist for Storm Within offered his talents on the strings. Now we were getting somewhere writing brand new powerful music that was in need of some vocals that would take it to a whole new level. With a few auditions and ads to find this front man the core group got wind that another Dark original from Pd was interested in rejoining the group George MacElree and came up with the name Konfront the Khaos to embark on another quest to dominate the airwaves.
"Mr Nice Guy" Single Review
The track begins with a nice riff that gets the adrenaline pumping from the get go. The melodic vocals kick in and effortlessly glides along the aggressive yet emotional path perfectly. There's Nonpoint vibes throughout with its crunch and radio friendly vocals. There's a breakdown around the two minute mark that takes the intensity up a notch. The chorus takes hold and is infectious with its delivery. The live crowd should be singing along in no time. The track slows down the tempo around the last minute and goes for a more Sludge like sound to help close things out.
Verdict:
Konfront the Khaos are ready to ignite the Hard Rock/Metal scenes with their new explosive single.