Long Time No Time (Jazz/Rock) - Calgary, Canada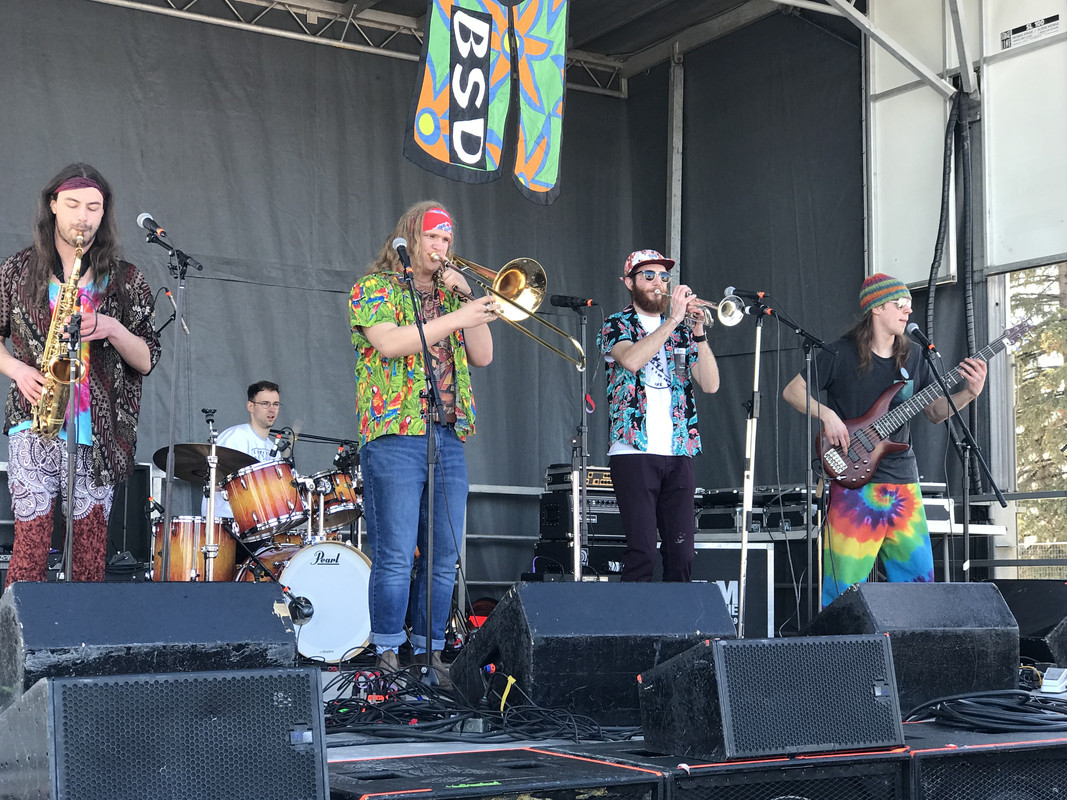 Long Time No Time is a five-piece Calgarian horn band formed in September 2017 as an amalgamation of music school nerds from UofC looking to find mainstream outlets. Using horns instead of guitars or keys, they use their academic musical knowledge to explore pop music tropes with technique and precision - all while developing a unique style with thriving energy. An award-winning ensemble, LTNT has played stages across Western Canada including Bermuda Shorts Day, FozzyFest, the National Music Centre at Studio Bell, and more. Categorically ubiquitous, audiences will find themselves steadily surprised by what comes next, the only constant being that no one will be standing still.
Upcoming Shows:
More shows coming soon.