Make Your Mark (Metalcore) - Missouri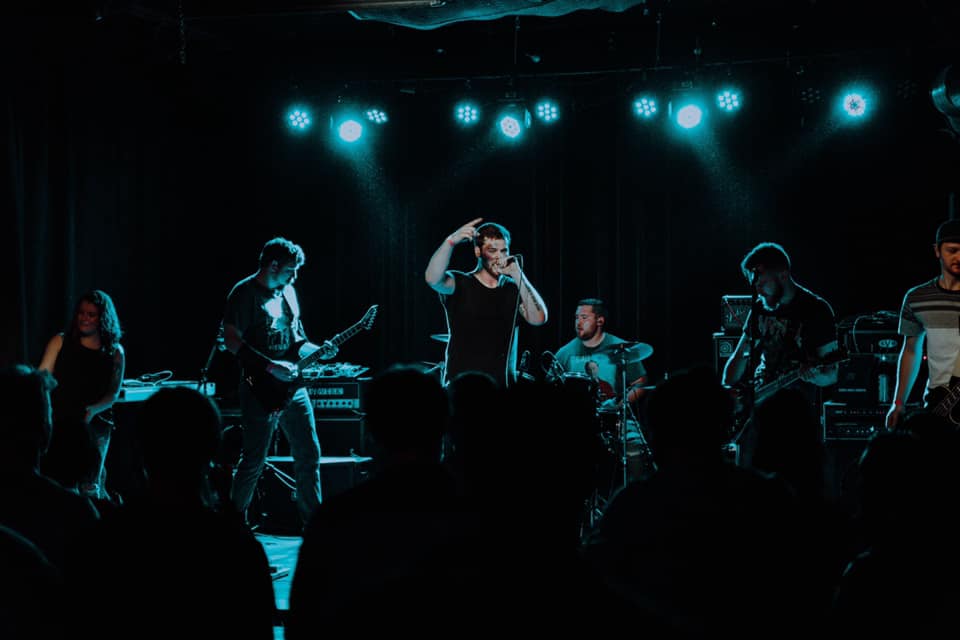 Make Your Mark is a six piece metal band from St. Louis with a passion for music and accessibility. With a diverse range of personal and musical backgrounds, the band pulls inspiration from melodic death metal to metalcore to nu-metal to create unique music that can be enjoyed by both deaf and hearing fans alike! MYM focuses on melodic guitar riffs, heavy breakdowns, and powerful lyrics. Each of their sets promise full ASL accessibility for each person to experience an energetic and intense message that you won't forget!
Upcoming Shows:
More shows coming soon.
"Vices" Single Review
The track starts off with an ambient build for the first fifty seconds before a wall of Metalcore sound smashes through. The heaviness is at an all time high as it drives ahead with aggression. There's a breakdown around the halfway mark that conjures up early Parkway Drive memories. The second verse glides along right before it hits a final massive breakdown to close things out.
Verdict:
Make Your Mark's newest single obliterates everything in its path.