Memories of Sunday (Metal) - East Liverpool, Ohio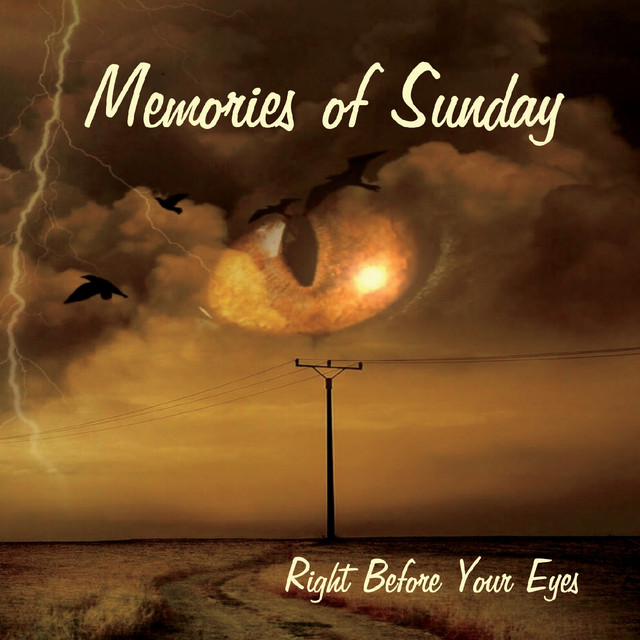 Memories of Sunday is the brainstorm of Bruce "Grubb" Grimm former 80's front man. Grubb was looking to bring some of the former songs that he had written along with new material back into the music scene after several years away from scene
Upcoming Shows:
More shows coming soon.
"Right Before Your Eyes" Album Review
"Against Mankind" sets the atmospheric tone early before breaking into some tremendous guitar work. The track really takes off and shoots for the moon with its crunch and melody. "Where Have The Times Gone" opens with melodic riffs that sucks in the listener with ease. It's a more laid back track but it wears its heart on its sleeve perfectly. The instrumentation later on in the track really takes things up a few notches. "Mister Magic" has shades of Disturbed as its ballad like tendencies are on full display. The Hard Rock sound combined with the melodic vocals makes it a can't miss track. "Cotton Candy" could be a Killswitch Engage b-side. The track is hard as nails and really shows its teeth with its edge and melody. "Thirteen" has some controlled chaos to it. It's methodical in its pacing and really shines bright in its intent and guitar work. "There For You" opens with a sound sample before transitioning into melody. The track is a nice companion track to "Thirteen" as it keeps things going nicely while advancing the Hard Rock sound a touch further. "Daddy" continues the Hard Rock crunch and guitar solos. The track is extremely solid and should be a fan favorite in no time. The title track is the closer and it really wraps things up nicely. The track lets loose and doesn't hold anything back. It's an awesome track to an extremely promosing album.
Verdict:
Memories of Sunday lay a solid Hard Rock foundation with its "Right Before Your Eyes" album.
-Interview- (8/13/19)
1. How did you get started with music and how did you develop your sound?
I grew up listening to music considered ahead of its time! My mother loved music.
2. Who thought of the name "Memories of Sunday" and is there any meaning behind it?
I did! I'm 61 and every Sunday most of family would meet at my Grandmother's home.
3. What do you want people to take away from your music?
Just for them to appreciate the effort of over 30 years experience.
4. How would you describe your sound to the average listener?
Black Sabbath influenced Hard Rock.
5. Who are three bands you'd like to tour with?
Megadeth, Decyfer Down, and Disturbed.
6. What are your three desert island albums that you'd never get tired of listening to?
Kansas - Leftoverture, Black Sabbath - Technical Ecstasy and Dio - Holy Diver.
7. What's your take on the current state of Metal?
There's too broad of range. It seems one genre doesn't care about the other.
8. What's the current music scene like there in Ohio both locally and state wide?
It's real good in my area. There are several great bands.
9. What's your take on legal/illegal music downloading?
It's ok but there's not enough revenue for bands like us.
10. What's next for Memories of Sunday?
New lineup!
11. Any shoutouts?
Just local influences and promoting organizations!