Methopia (Metal) - Poland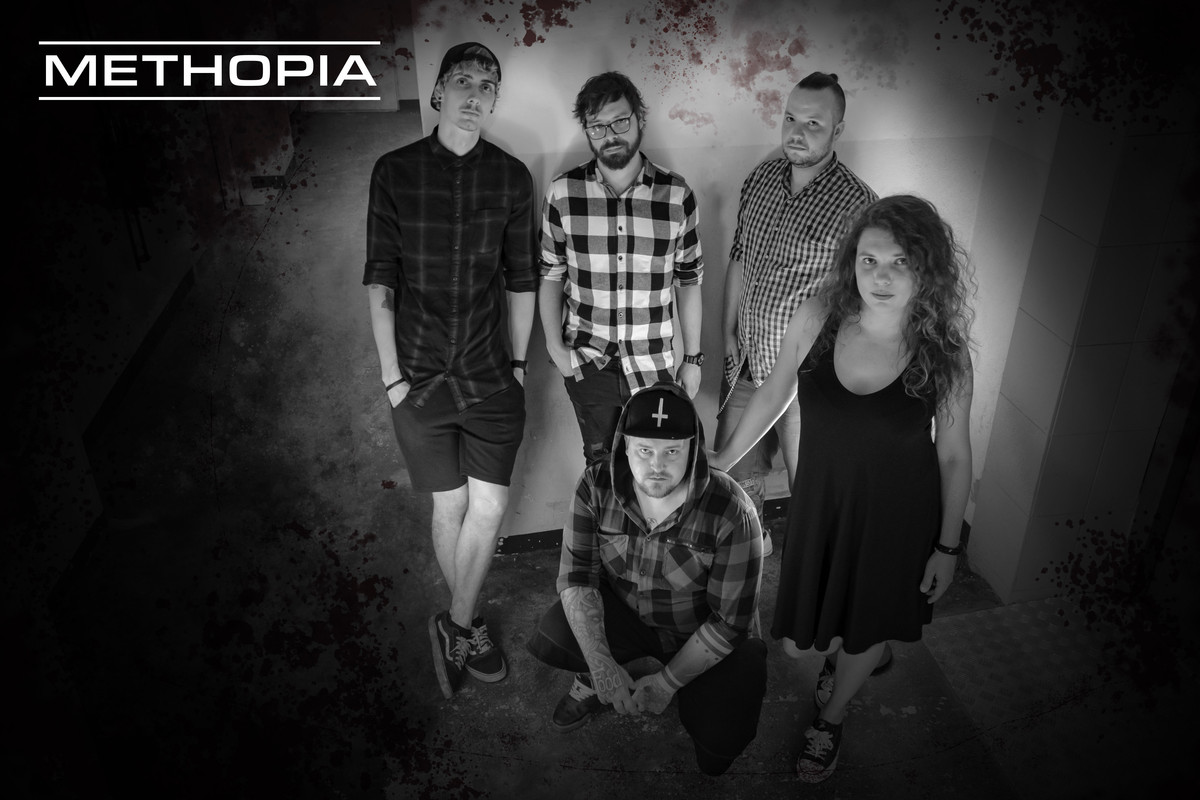 METHOPIA was formed at the end of 2019 in Wrocław. The band consists of musicians who had the opportunity to play more than one concert with each other, but not in a one band. They can be associated with bands such as Tuff Enuff, Splot or !nsult. Musical influences and the experience itself are so different that the music created by the band can be most simply described as new wave metal. In May 2020, Methopia released the first EP titled "Rec.Over", which included four original compositions. In March 2021, Methopia released the first LP titled "Mr.Serious" the story has just begun..
"Mr Serious" Album Review
The opener "Desire" has a touch of System Of A Down in its intro but then goes full speed into the first verse with a more early 2000's Metal/Screamo feel ala School For Heroes or early Far Less. The mix of harsh vocals and clean melodic vocals is perfect and really draws in the listener right away. "Dripping Tap" has a nice high energy to it as the melodic vocals take hold more than the first track. The track is more Hard Rock but still has its edge with some strong heavy instrumentation throughout (including an awesome guitar solo). "No Faces" goes for the jugular. The track has a bounce factor to it from the get go with its crunch and breakdowns. It's a track that'll get the crowd singing along and moshing in no time. "Weakness" has a slight early Eyes Set To Kill vibe to it. The track dabbles in both aggression and extreme melody that keeps the steady overall pace of the album moving along nicely. "Pitch" cranks things up to 11. The fast and heavy instrumentation proves they can take things up a few notches if they wanted to. The vocals keep up and set the confidence at an all time high as the thunderous riffs swirl around. "Lovin'" is a rolldercoaster of incredible emotion as the track is a whirlwind of passion throughout its runtime. "HWT" is very worthy of being a single. The track showcases their talents to a T and anyone who listens is surely to be wrapped up in its extraordinary sound of melody and hard hitting riffs. "Blame" takes the pace down a bit but it still manages to pulls out all the stops in the melody department. The haunting track is a nice balance of aggression and passion that proves its worth as a gem. "8 Waves" brings back the heavy crunch. The breakdowns and intensity are at an all time high and will get the live crowd moving. "Vaninshing Earth" puts a nice bow on the entire album. The track is an awesome closer and really shows off the signature sound perfectly and makes the listener crave for more.
Verdict:
Methopia stake their claim as a band that deserves your attention as soon as possible.