Midnight Gallows (Hard Rock/Metal) - Canada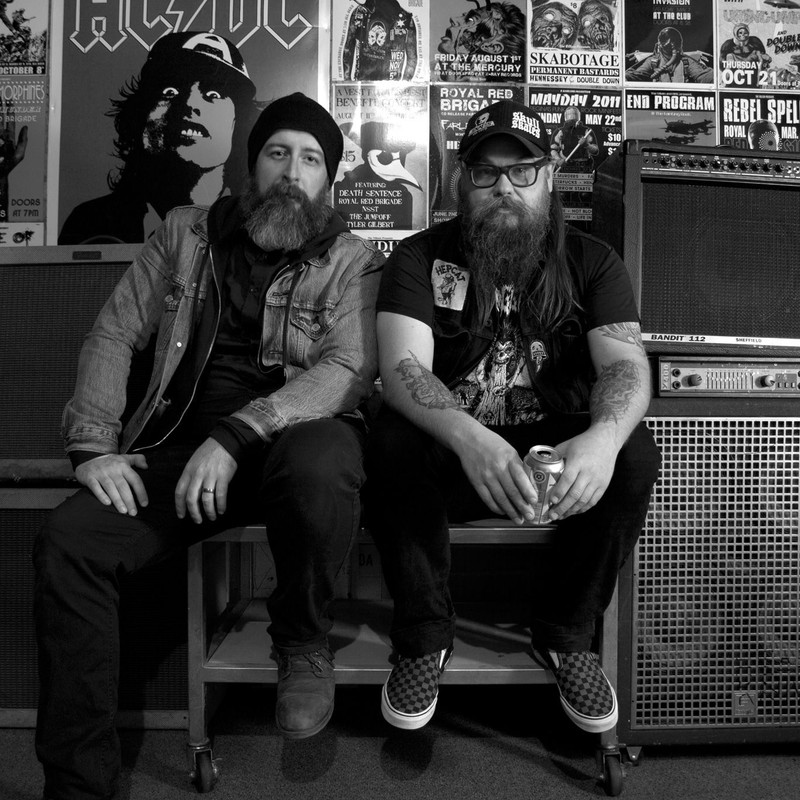 Midnight Gallows is a two-piece Doom and Stoner Metal band from Regina, Saskatchewan.
Veterans of punk rock road warriors Royal Red Brigade, Mitch Rogers (Drums) and Jason Thiry (Guitar, Vocals) have a deep history of musical output and have been active in cultivating the North American DIY network and building Saskatchewan's music community. With Midnight Gallows these two have reinvented themselves with a new, heavier sound and a penchant for doom drenched grooves. Inspired by the spartan challenges of writing as a two piece, they have crafted a dark new recipe that is rich, full bodied and heavy.
Over the past couple of years, the band has had the honour of opening for many established Canadian stoner and doom touring acts like: Dead Quiet, Black Thunder, Neck of the Woods, Chron Goblin, and Woodhawk. In fact, the real birth of the band began in 2017, with an offer to open for Dead Quiet, but before any songs had been completed. The mad scramble to build a set was a great motivator and ultimately, the songs written for that first show laid the foundation for what would be their debut album, Attack Warning Red.
Released in July, 2020, Attack Warning Red is the result of years of song crafting as a team and showcases the pairs ability to weave together multiple styles and genres. Encompassing a broad range of moods the album swings between explosive heaviness and waltzing, atmospheric guitar work. Mixed tempos and aggressive riffs colour themes of dread and euphoria that guide the album over an underlying sense of malaise. Fittingly, the title of the album was inspired by the British cold war nuclear warning message and was sampled in the track, Raise the Alarm. Attack Warning Red is an eclectic but focused record that charts an exciting path for future releases. Currently the band is bunkered down during the pandemic and working on material for their next release.