My Latest Failure (Hardcore/Punk) - United Kingdom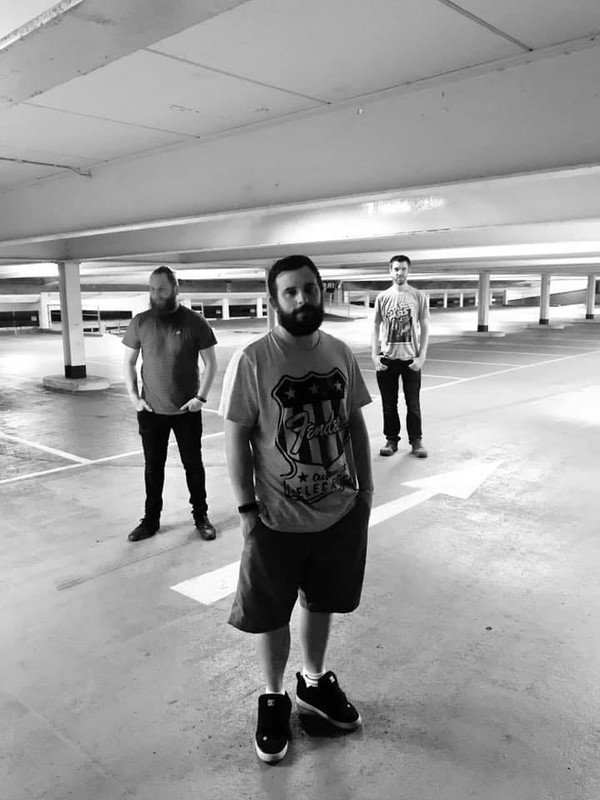 Treading the boards since the summer of 2017 having been inspired by Hardcore Punk and influenced by Pop Punk, Hardcore Injected Punk trio My Latest Failure have provided us with sing-a-long shouty choruses and punchy verses over the past 5 years with their 2019 debut EP "Failures Vol:1" recorded and mixed by Sore Teeth vocalist and guitarist Ross Walker. That features single "Lies" which is approaching 4.5k streams across all platforms as well as appearing on Swamp Records compilation "Rituals In Sound by Chaos Collective". Their anthemic single Disappointment shortly followed at the end of 2019, being described as "Definitely your best work…I can't decide if it sounds like sick of it all trying to be good riddance or the other way round with consumed thrown in the mix", and "Absolute fucking banger".
Sharing stages with a wealth of bands from the Worlds of Hardcore, Punk and Metal has served to sharpen up their live show and ensure they can hold their own with everyone from Schemata Theory and The Freudian Session to Weaponry and Transients while being a firm favourite at one day events like Sunday Tea Time Hardcore at The Holroyd Arms in Guildford.
Not being ones to sit on their laurels during the Pandemic Chris Underhill (Guitar/Vocals), Andy Hale (Bass/Vocals) and Jamie Boyle (Drums) released a sophomore EP in 2021 titled "Failures Vol:2" with MetalNoise.Net describing dark humoured single "Voices" as Catchier than an STD in Ibiza" as well as putting together a Facebook video series "A-Z of Failures".
"Bad Dreams" Single Review
The track starts with an almost Your Demise like drive to it. The track cranks into high gear with the first verse as the Punky vibes shine through along with a touch of aggression. The riffs keep coming as the chorus early Underoath like screams push through the background to add more emotion. There's a sing along right before the two minute mark that gives way to a shift in the instrumentation for the bridge. There's a guitar solo that follows that adds a dynamic layer to the already outstanding stylings. The sing along comes back in towards the end but it's short lived as the featured riffs and instrumentation kicks back in to close things out.
Verdict:
My Latest Failure showcase their signature style even further with their "Bad Dreams" single.
-Interview- (9/1/22)
1. How did you get started with music and how did you develop your sound? Who thought of the name "My Latest Failure" and is there any meaning behind it?
CU. I started late, didn't pick up a guitar until I was 16/17. Back then Blink-182, Sum 41 and Green Day had a massive influence on me to play music. My heavier influences came later on with From First To Last, The Gallows, Of Mice and Men and Asking Alexandria being my firm favorites.
My Latest Failure came about after a failed band reunion. Right off the back of that Myself and Andy decided to start something new and that's how My Latest Failure came about. We are called My Latest Failure because we have been in so many failed bands, so basically saying that this band will be my latest failure.
2. What do you want people to take away from your music?
CU - To like and enjoy listening to our music, that's all I could really hope for. We write about our personal experiences, feelings and opinions but try to make it impactful and catchy so if anyone likes and enjoys listening to our music then to me that's amazing. It means the world to me that so many people have checked us out so far and I hope that our music is still being listened to years from now.
3. How would you describe your sound to the average listener?
CU - Hard hitting riffs, in your face lyrics with catchy sing-along choruses. That's us in a nutshell. It's dark humoured but gets stuck in your head.
4. Who are three bands you'd like to tour with?
CU - Sum 41 would definitely be top of our list. We are all massive fans of their album Does This Look Infected so an DTLF anniversary tour would be our dream (hint hint Deryck Whibley). A Day To Remember would be another on my list, not only are they a brilliant band but I feel we would be a good mix. Last but not least Frank Carter and The Rattlesnakes, been a massive fan of Frank Carter since the Gallows so would love to share the stage with him.
5. How has Covid affected what you do?
CU - It really restricted us as a band, couldn't play shows or go into the studio. We spent two years on the sideline before getting back out there, it sucked but now that we are back playing shows, it's the best feeling. During the covid period we tried to be more active on the socials, we created a mini documentary series called A-Z of Failures. It was all about interacting with our fan base. Not only about the music but about getting to know us as a band and as individuals. I wanted to talk about subjects that wouldn't ever come up anywhere else and believe went down really well. We also managed to drive into the recording studio in between lockdowns to record Failures, Vol:2.
6. What's your take on the current state of Hardcore/Punk?
CU - Calling Machine Gun Kelly Punk is all you need to know about the current state of Punk. Honestly, Punk and Hardcore is still alive and there are many great bands Killin' it right now. I think the scene is underrated and needs more attention by the mainstream.
7. What's the current music scene like locally there in the UK?
CU - The UK scene is strong with loads of awesome bands. Every band has their own style and sound which is making the scene so fresh, and the community within the scene is fantastic, it's like one big family that helps and supports each other. The Manchester Punk Festival is a prime example of showcasing the best of Punk. We haven't played there Yet (Hint hint MCR Punk Fest) but festivals like this are brilliant not only for the bands but for everyone in the scene.
8. What's your take on the royalties that streaming services pay out to artists?
CU - Royalties? What's that? Enough said really.
9. What's next for My Latest Failure
CU - Playing more shows and recording more music. We have a new single out on 9th September called Bad Dreams.
10. Any shoutouts?
ChrisUnderhill - Shoutout to everyone who has supported us so far, we really appreciate everything and without you we are nothing.