Nail The Casket (Metalcore) - Fairfield, California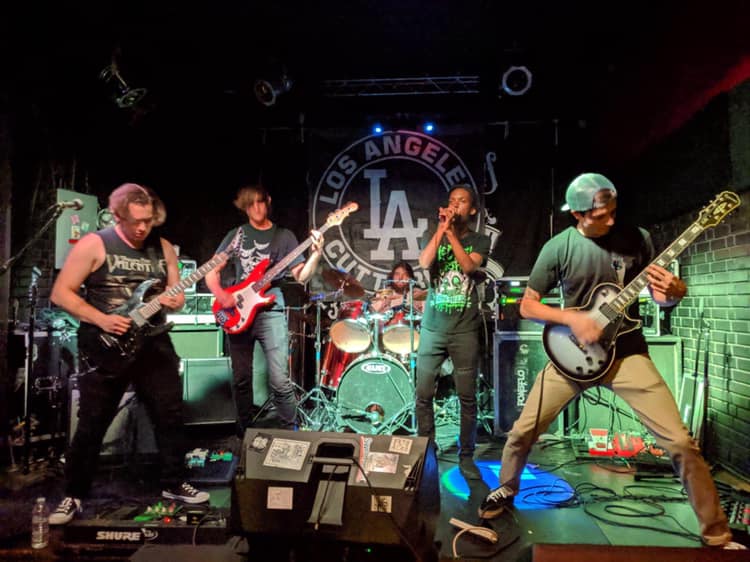 Upcoming Shows:
11/24/19 - Brick & Mortar Music Hall - San Francisco, CA
"Nail The Casket" EP Review
Nail The Casket come from the rich Metalcore/Hardcore state of California and with their newest EP, they're ready to throw their name in the mix with the rets of the heavyweights. Let's take a listen and tell you what they bring to the table in our newest review. The opener "Good Times, Bad Friends" blasts right into the fray. The track goes full speed and doesn't hold anything back. With it being the opener, it really sets things off extremely heavy right from the get go. "The Only Thing Worse Than Jumping A (Shark Tank) Without A Helment Is..." features some clean singing and brings to mind the heavier works of Caldwell with its two step breakdowns and melody. "Fade//away" will induce some very heavy moshing via the opening breakdown. The guitar work during the breakdowns is incredible and really helps build depth. The closer "Beloved" takes a bit to get going but once it explodes, it's an all out audio assault. The track barrels full speed ahead with blistering riffs, thunderous breakdowns and top notch Metalcore vocals that helps end the EP close on a high note.
Verdict:
Nail The Casket take a no holds barred approach to Metalcore with the newest EP.