Negan (Hard Rock/Metal) - Hastings, Pennsylvania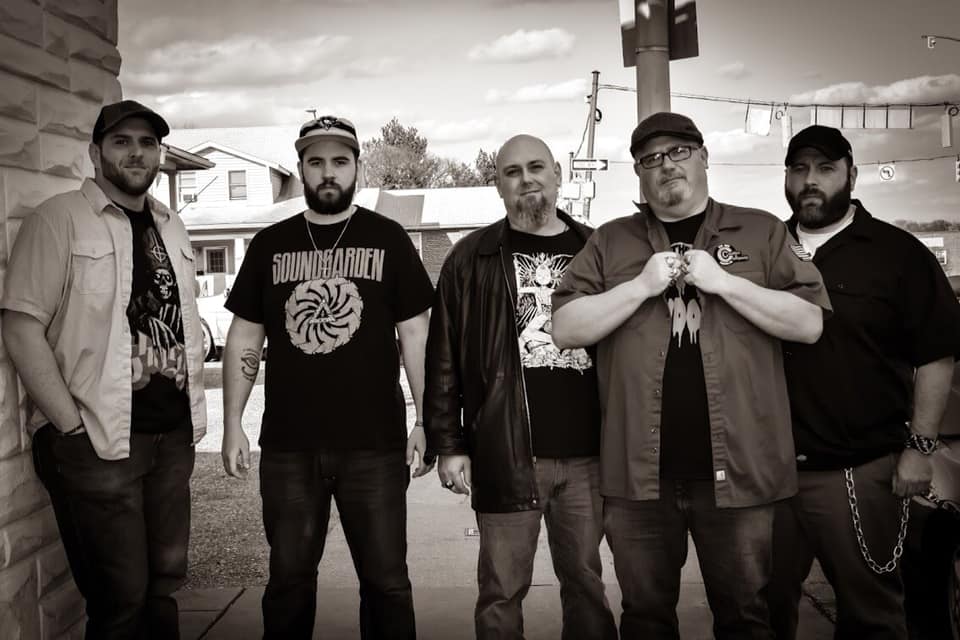 Fresh from Texas in the summer of 2017, singer Mike Davis (former drummer of Hy-Tyde) gathered up a group of seasoned musicians and created heavy rock/metal act Negan. Mike connected with bassist Josh Yahner (Huge Midgets/Acoustic Stew/Driving Sideways), guitarist Bob Gray (Huge Midgets/Hy-Tyde/Driving Sideways), guitarist Jeremy Ashurst (Dim) and drummer Damien Falatek (Highway Divide/Punk Fiction/Driving Sideways). With intense stage presence and soaring vocals, Mike Davis is backed by a powerhouse of musicians with the common goal to spread this area's finest rock and heavy metal music anywhere and everywhere possible. We. Are. NEGAN.
Upcoming Shows:
More shows coming soon.
"Burnt Pages" EP Review
Negan aren't messing around with their newest EP. Let's take a listen and tell you why you need to check these guys out as soon as you can. "Obsolete" opens with a crunchy sound that teeters on the edge of A Perfect Circle and Downer (Roadrunner). The mosh effect of the instrumentation is on point as it twists and turns through its run time. It's no wonder why it was a single since it's heavy but still has melody that's easily accessible. "Where Do We Go From Here" is full speed ahead. The high octane track brings to mind Buckcherry with its Rock appeal. It's an awesome track to just jam out to. "The Devils Comin'" takes no prisoners. It's fast, heavy and unapologetic. The guitar solo on the track is top notch as well. "We" could be another single. It's so good and really wraps up everything nicely with a solid mix of melody and bite.
Verdict:
Negan take a sledgehammer to the Hard Rock/Metal music scene with their new "Burnt Pages" EP.