Next Stop Olympus (Metalcore) - United Kingdom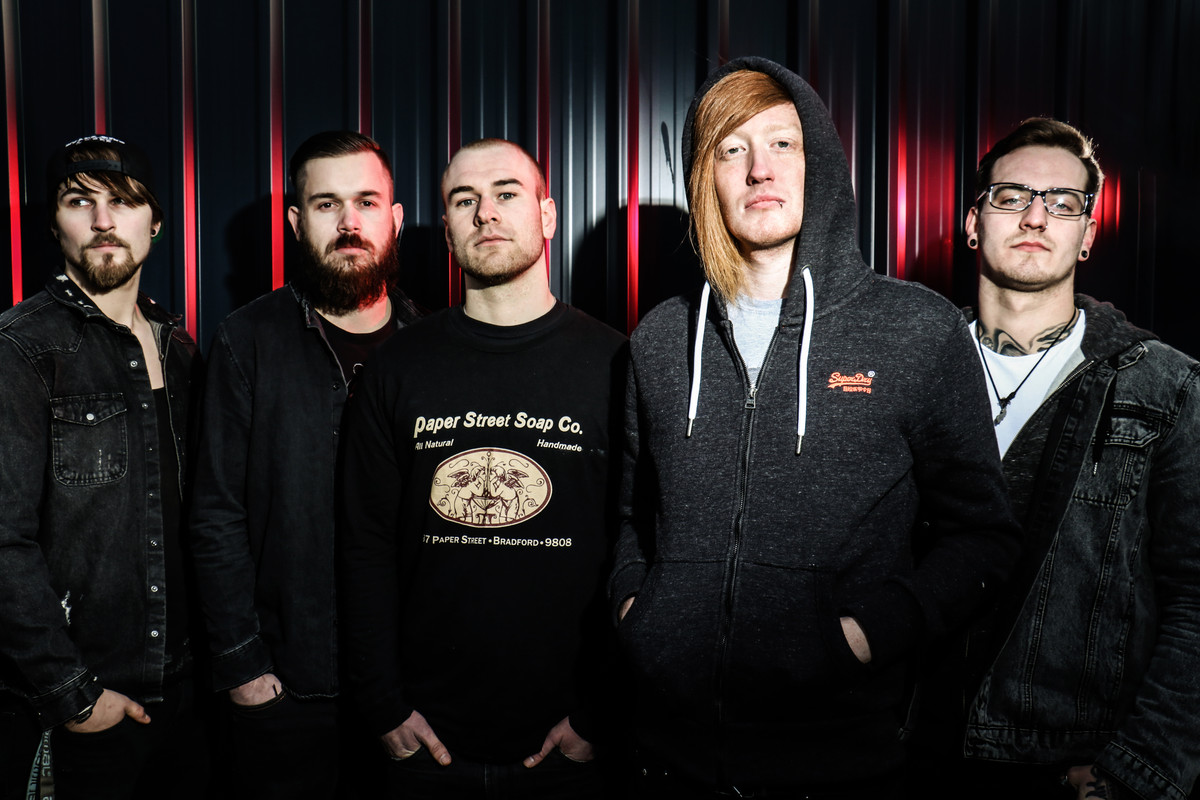 Hailing from Salisbury, UK, NEXT STOP OLYMPUS are about to cause a riot as colossal as their name might suggest, with the release of their new EP 'Heart, Mind & Hell'. Mixing the heavy breakdowns and screaming vocals of Metalcore with the intricate guitars and anthemic choruses of classic Rock n' Roll, the band have crafted their own unique brand of Modern metalcore, riddled with nostalgic vibes that will have you banging your head & raising your horns to the sky!
"Heart, Mind & Hell" EP Review
The opener "To Bite The Hand That Feeds" starts with an excellent breakdown and cruises forward with heaviness and aggression. The riffs are awesome and the clean sung chorus brings to mind early Avenged Sevenfold. The guitar solo later on is a nice touch and adds some great depth. "My Affliction" has a Southern Metalcore twang to it. The chorus comes out of nowhere and has a confidence to it that few bands could pull off with its melody. The early Atreyu vibes are strong as everything works well with its Melodic Metalcore sound. "Hell To Bear" starts with some solid instrumentation that takes the pace to a high level. The dual vocals of aggression and clean melodies go hand in hand and brings to mind It Prevails in its delivery early in the track. The chorus dips down a bit but the intense screams pick it back up. An extraordinary breakdown later in the track shifts gears and makes the track erupt in chaos. "The Ignorance Of Us" opens with swirling guitars and grabs the listener from the get go with its early Atreyu like fury. The mix between screams and clean vocals is a good ratio and the instrumentation keeps things melodic and heavy throughout. The closer "Don't Let Go" is an epic six minute track that solidifies their signature sound. The track explodes with passion, emotion and talent that perfectly showcases them as a group. Get those lighters up and scream and sing along!
Verdict:
Next Stop Olympus pack an almighty punch with their newest EP.
-Interview- (4/16/21)
1. How did you get started with music and how did you develop your sound? Who thought of the name "Next Stop Olympus" and is there any meaning behind it?
We've all been in other bands previously and our sound has just developed naturally as we've worked together from our own styles and influences. Conor came up with the idea of using Next Stop Olympus as a band name, it's a quote from Disney's Hercules and it just stuck out whilst he was watching the film slightly drunk one evening.
2. What do you want people to take away from your music?
Hopefully a really catchy chorus so the song is stuck in their head for the day! And that they enjoyed it and take away whatever message they need to from it.
3. How would you describe your sound to the average listener?
Melodic metalcore / post hardcore with old school rock 'n' roll influences and catchy choruses and punchy riffs.
4. Who are three bands you'd like to tour with?
Atreyu, Beartooth and Escape The Fate as they're bands we think we have a similar sound to.
5. How has Covid affected what you do as a band?
It held our most recent release (Heart, Mind & Hell) for close to a year as we were unable to film music videos and all the extra parts involved with releasing new music.
6. What's your take on the current state of Hard Rock/Metal?
There are a lot of great bands out the who have just made it or are about to make it, it's just difficult for them to get there now with the way the streaming services pay or don't is more the point.
7. What's the current music scene like there in the UK?
Again there are some incredible bands coming out of the UK right now, some bands breaking into the album charts.
8. What's your take on the royalties that streaming services pay out to artists?
It's a joke to put it frankly.
9. What's next for Next Stop Olympus?
To play as many shows as we can once we're allowed to to help push our newest release 'Heart, Mind & Hell' as much as possible.
10. Any shoutouts?
First and foremost Danny Devito for just being perfect and anyone we've worked with over the course of the process for 'Heart, Mind & Hell'