Nova Luna (Progressive Metal) - Italy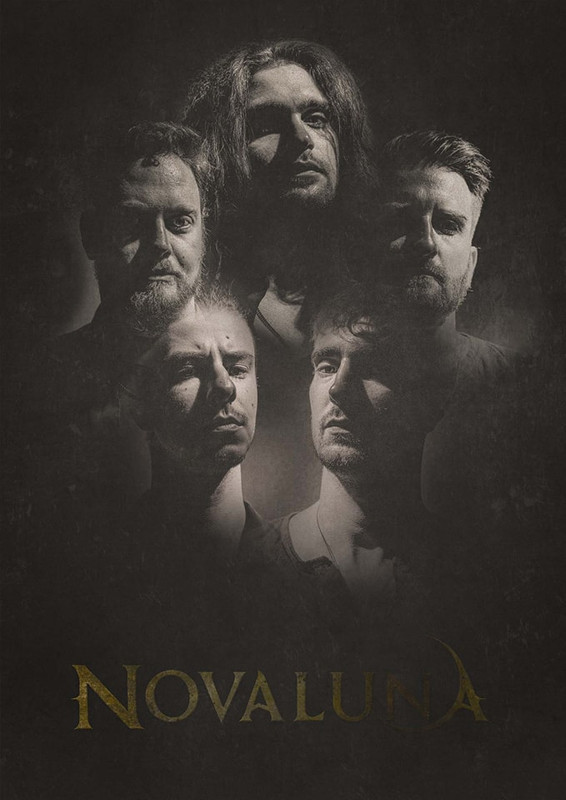 The sun sets and the moon rises...Between stars and distant worlds a new path approaches, illuminated by Nova Luna. Nova Luna is an Italian band, a mix of pop, prog and metal music.
"Over Machines" Single Review
The track opens with a nice bouncy breakdown that continues the hard crunch throughout the first verse. The listener is drawn to the melodic vocals that drives the track forward with its dynamic range. The chorus picks up the intensity and brings the emotion with it. The Iron Maiden vibes are strong as the second chorus hits hard with passion. A stellar guitar solo takes hold on the bridge and unelashes layers upon layers of fierce Rock sounds. The last minute of the track sees the chorus help close things out on a high note in style.
Verdict:
Nova Luna are ready to make their mark on the Progressive Metal scene with their newest single.
-Interview- (3/23/22)
1. How did you get started with music and how did you develop your sound? Who thought of the name "Nova Luna" and is there any meaning behind it?
I will talk about myself initially. I started at the age of 6 taking guitar lessons until I was 18. I stopped for two years and then I started taking singing lessons. I sang and contributed to music production in various bands before forming Nova, including "Bad As" and "Arthur Falcone Stargazer". Finally, already in 2019 I started writing songs for my solo band which then became Nova Luna. The project started with me and the drummer Alessandro Piputto, then the guitarist Davide Martina, with whom I finished rearranging the songs. Then Valerio Simonini on keyboards and Nicola Lardo on bass joined the band. The sound is mostly due to the skills of Michele Guaitoli, who mixed and mastered the album. The name was a common decision, we needed a fresh name for a band that was metal but pop, prog and metal at the same time.. a difficult compromise but in the end here we are!
2. What do you want people to take away from your music?
I hope people feel a fair compromise between various genres. We are labeled prog metal, and we like it a lot but there is more in our songs. We hope you will like a variation, we will not be the first nor the last to experiment, but I always try to release "fresh" songs.
3. How would you describe your sound to the average listener?
Prog Metal, tending to pop Metal, there are also some references to Japanese popular culture. Video Games and anime inspired us.
4. Who are three bands you'd like to tour with?
Definitely Symphony X, Dream Theater and Sons Of Apollo.
5. How has Covid affected what you do as a band?
It slowed us down a lot, we recorded in the studio in mid-2021, but the work could have finished the year before. Luckily we were fine, but we certainly lost a year and a half. Let's hope for the concerts.
6. What's your take on the current state of Metal?
I hear a lot of great songs, the world of metal is evolving as much as that of pop music. Maybe we are even faster, I hope that these genres will become more and more popular even in more countries.
7. What's the current music scene like locally there in Italy?
In evolution, every year I hear new Italian metal bands that manage to make a career, mostly outside our country.
8. What's your take on the royalties that streaming services pay out to artists?
It's a good question but difficult to answer for me.. unfortunately I don't live with this, it would be a dream, maybe in the future I could give a better answer.
9. What's next for Nova Luna?
Like other bands we aim high! However in the meantime we hope for the release of the first album and we are already working on a second one!
10. Any shoutouts?
I am thinking mainly of NOVA LUNA!