Out in Style (Punk Rock) - Brazil/Canada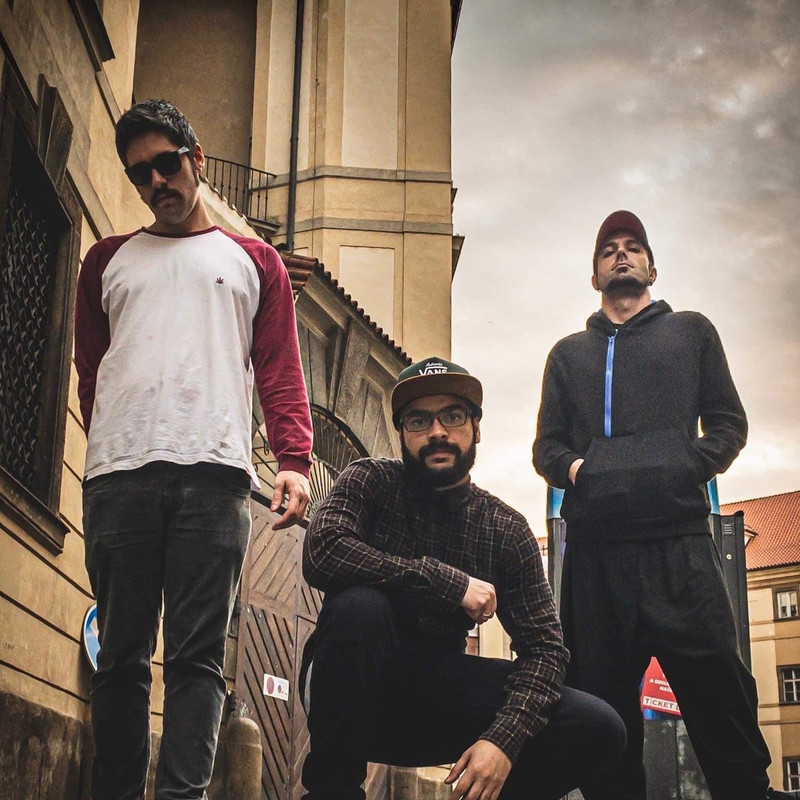 Out in Style is a Skate Punk band with members from Curitiba (Brazil) and Québec City (Canada). The band started in 2016, when bassist/singer João Xavier decided to record some of his own songs in the USA, at Nick Diener's (The Swellers) studio, in Saginaw - MI. He called a drummer, Ricardo Niemicz, who had been living in Canada for a while, and asked him to join João in his trip. They recorded a 6 track EP, called "Coffee, Beer and a Movie" at Oneder Studios, mixed and egineered by Nick Diener from The Swellers. After that, they drove to Chicago - IL and released a single called "At The Sanatorium", recorded, mixed and mastered by Dan Precision from 88 Fingers Louie at The Bombshelter Studios. Later, the band noticed a lot of downloads from bandcamp and Marlos Andrews joined the band as guitarrist. After that, they were invited to open the south american tour for Satanic Surfers (Sweden) and Antillectual (Holland). Then the band signed with italian label Too Loud Records and recorded their first full length album, called "Broken Dreams", released in early 2018, along with some music videos of the songs "Looking For You", "Lucid Dream", "Dreaming" and "Blindfolded. After a lot of shows played in Brazil, the band toured Europe in october 2019, and recorded their second full length album, called "Letters Never Sent", out in 2020.
-Interview- (1/20/22)
1. How did you get started with music and how did you develop your sound? Who thought of the name "Out in Style" and is there any meaning behind it?
The name of the band comes from the song "Burning Out In Style" by Lagwagon. We started the band around 2016, but we played together in other bands before that. We recorded an EP and a single in 2016, with Nick Diener (The Swellers) and Dan Precision (88 Fingers Louie/Rise Against). The band consisted in João Xavier (bass/vocals) and Ricardo Niemicz (drums), so in these records João also had to play guitar on the records. In 2017 Marlos Andrews joined the band to play guitars and we developed our sound a lot, which led us to record our first full length album "Broken Dreams", released in 2018 through Too Loud Records. After touring with many bands in Brazil, we went on our first international tour in Europe in 2019, and also recorded our second full length album, "Letters Never Sent", released in 2020, where you can see how our sound got more mature.
2. What do you want people to take away from your music?
We hope we can find people who can relate the events that happened in their lives to what we say in our music. They're not alone.
3. How would you describe your sound to the average listener?
Fast music, lots of harmonies and very personal lyrics. We try to be as much honest as we can while creating music.
4. Who are three bands you'd like to tour with?
Bad Religion, Lagwagon and Silverstein.
5. How has Covid affected what you do as a band?
We were very excited to go on tour after the release of our latest album, but we had to cancel a few tours around the world. But then we had the idea of releasing music videos for every song in the album, so we did that in 2021, releasing a new video pretty much every month of the year. So that way we could promote the new album the best way we can without touring.
6. What's your take on the current state of Punk Rock?
It's not the same as it used to be, things were better in the 90s and 00s. We like to think that it's impossible to get worse now so, hopefully, when things get better we'll be around.
7. What's the current music scene like locally there in Brazil?
We have a few pubs around here where the bands play their own music, which is pretty nice. But we do not get the same recognition as pop or cover bands to reach a broader audience, but still we do not feel alone around here. There are lots of artists that help each other the way they can, like making merchandise, booking shows, creating artworks, shooting videos, etc.
8. What's your take on the royalties that streaming services pay out to artists?
We think the artists deserve to get paid way better than they're doing now. Nobody buys CDs anymore, and in the middle of Covid where we don't play any shows, the only way we can have some income is through streaming services, which is far from good. We like Bandcamp, where we can choose exactly how much we want for our music, and sometimes the fans can also choose how much they want to pay directly to the artists. Unfortunately, it's a service which only a few people know if we compare it to Spotify, for example.
9. What's next for Out in Style?
We already have new songs ready to be released, but we're still not sure if we will make an album or ep. We also wanna tour a lot in 2022.
10. Any shoutouts?
Shoutout to everyone who's reading it and everybody that listens to our music.