Paulus Hook (Hard Rock) - Northern, New Jersey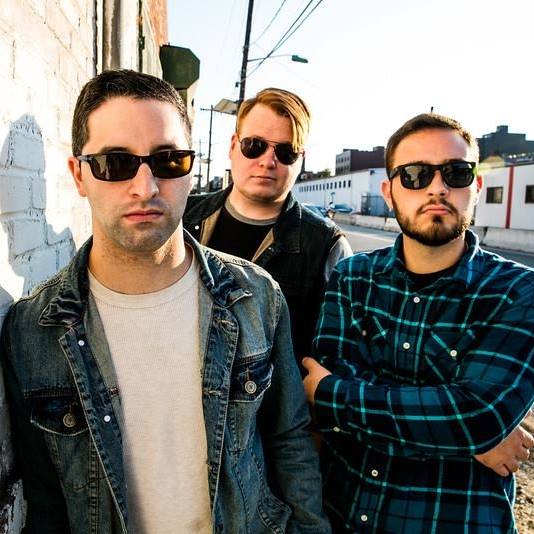 PAULUS HooK founded in 2014! is a Heavy Rock band based out Northern NJ with roots to NYC, Nutley & Elmwood Park, and Wood-Ridge, NJ. A tight 3 piece unit along with a multitude of influences they have fused a blend of music that the "world needs right now."
Upcoming Shows:
More shows coming soon.
"Change" EP Review
The state of New Jersey has always been a hotbed for Rock music. Paulus Hook looks to continue that trend with their newest six track EP. Let's dive on in and see what they bring to the table. The opening track "Polarity" has shades of 36 Crazyfists with its crunch and haunting vocals. The melody and Hard Rock appeal keep things interesting throughout its five and a half minute length. The guitar work halfway through is particularly outstanding. "Change" keeps things at a high pace. The track soars with awesome Rock instrumentation and easily accessible lyrics. It's a great track to jam out to. "Take My Hand" is a slower track that has a more Grunge feel to it. The sound is still intense but just more subdued than the previous upbeat tracks. The guitar solo later on is top notch quality. "Fine Line" is chock full of high energy. The track perfectly mixes Hard Rock and beautiful melodies to create a heck of a rockin' sound. There's a single quality to the track and it should pull in listeners with ease. "In Your Shell" keeps things moving along nicely. The track takes what "Fine Line" offers and cranks things up a notch. The splendid guitar solo takes things to an even higher level as things get a little harder later on in. The closer "Imagination Blend" is a bit of a different sound. The riffs are more methodical and slower but still manage to stay in the forefront as the melodies still shine bright. It's a perfect way to close an outstanding EP filled with six tracks of incredible Hard Rock music.
Verdict:
Paulus Hook manages to create a Hard Rock assault on the senses with their new "Change" EP.