Pretty City (Rock) - Melbourne, Australia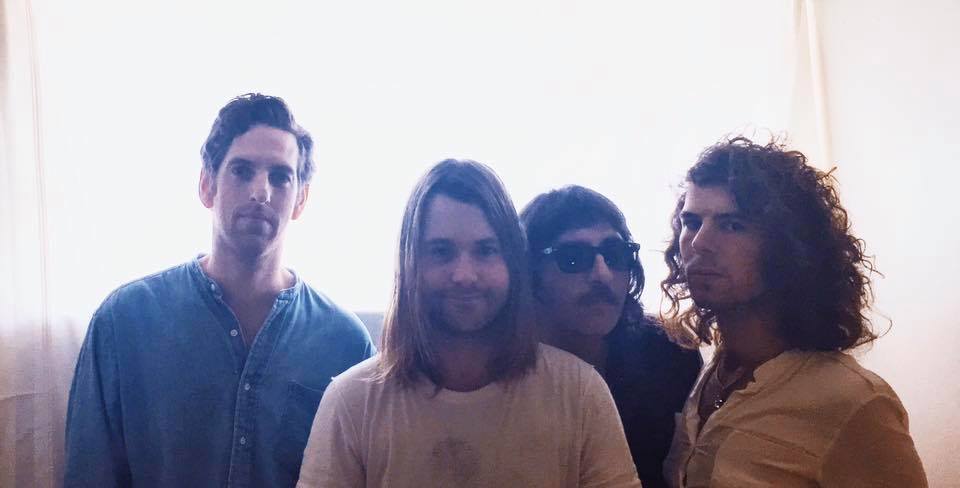 Off the back of a huge success of their debut album COLORIZE, PRETTY CITY have returned with their highly anticipated second album CANCEL THE FUTURE. CANCEL THE FUTURE sails cohesively through the themes of rejection, competition, love, life, death, and loss while being musically richer, and glossier than the optimistic and hazy debut. With their confident swagger and a desire to keep pushing the artistic envelope Pretty City is a band with no fixed future but one they are determined to carve out for themselves. The band has recently been in Europe on tour, being signed to Rola Music booking agency they played 21 shows to packed audiences across Germany, Austria, Switzerland and others. Following a SXSW 2018 appearance and USA and Australian releases of CANCEL THE FUTURE the band are returning to Europe for 25 dates starting in April 18th. CANCEL THE FUTURE was 29th most added to USA college radio in its debut week with 125 stations adding it to rotation and charting on 21 stations over the course of the campaign. Every song on the album was also played showing how the band have progressed musically and are resonating deeper with their audiences.
A tumultuous time for the band, constant touring and international focus had taken a toll on the members. And pressures to outdo their last album made for creative differences to boil over. Personal relationships and lives creeping into the process only made matters worse as songs were recorded, re-recorded and scrapped again. In fact, more than a whole album was finished and scrapped all together, to be started again from scratch. Producers were fired and rehired, and for a while the band were doing everything themselves. By the end of the process, the band had come full circle musically and emotionally. The motto, CANCEL THE FUTURE, was the album title from early in the process. Taken from a lyric of a song it was meant initially to symbolise the optimism and bravado about being able to write your own future by changing your now. By the end of the year though that motto still rang true but was more of a reflection on the band's strength to essentially "cancel their futures" by scrapping whole albums with no plan in sight, to then start again from the ground up and still enjoy music creation and performance. CANCEL THE FUTURE is thus a combination of frustration, exuberance, confidence and introspection. And it speaks louder than the band could have realised when starting the process.
Upcoming Shows:
More shows coming soon.
"Cancel The Future" Album Review
This album from Pretty City has garnered critical acclaim since its release last year. Let's take a dive in and tell you why in our newest review. The album kicks off with the Portugal The Man type track "Nothing Happens For Free". The Indie Rock sound is in high gear and will draw in listeners with ease. "Piece Of The Puzzle" brings the energy up a notch. The upbeat track is highly infectious and would be a surefire hit. "Flying" has a bit of an old throwback Rock vibe to it. There's a David Bowie vibe on the track and that's always a cool thing. "Same As Before" has that Arena Rock sound ala U2. The track shows off depth but it'll be an acquired taste. "Everybody Misses You" launches in and doesn't let up. The 90's Alternative Rock sound comes into play and it's very easy to get into and sing along with. "Television" has an old school Beatles vibe. It's pretty lo fi and actually works pretty well as it once again shows off a different type of style. After a lengthy intro, the Electronic Rock track "Boots" finally kicks in. The track is more of a straight instrumental as it conjures up shades of The Prodigy. "Be Someone" brings back the pure Rock sound. The track driving riffs and melodies bring to Cornershop and their overall sound. "Simone" is a skip through the wilderness of Rock. The track takes the "woooo's" of the last track and replaces them with "la la's". It's a track that'll get stuck in your head for days and keep you singing along. The closer "Sing Me The Song" is more chill and a laid back style like their "Television" track. It's a nice unwinding track to close out the album. Pretty City bring to the table different styles of Rock, which they all incorporate pretty well. If you're a fan of Rock music, there's sure to be something here that you'd enjoy.
Verdict:
Pretty City's newest album packs quite the punch for lovers of Rock music.